All words and pictures by
Wayne Oberholzer


Nestled on the hills in Chameral, on the beautiful island of Mauritius, sits the
Fluere
family B&B. This beautiful bed and breakfast has a beautiful secret on its land: A one hectare coffee farm, not something commonly found on the island.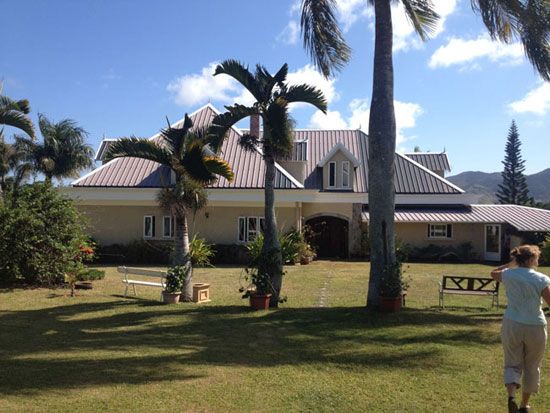 I travelled for a solid day around the island looking for this gem after asking locals along the way for directions to this illusive farm. Tea is more common on the island, as well as sugar cane, but I had heard rumblings of a local farm that produced some coffee last time I was on the island, and was determined to find it on this trip.
Finally after 4 hours of driving around, we were able to find it. Owned by Geunevieve and Gerard Fluere, who are originally from the island on Reunion, have owned this bed and breakfast for sometime. And when they bought the B&B they had the option of cutting it all down and starting again. Thank goodness they came when the coffee was flowering, and fell in love with the alluring smell of the coffee flowers. They were hooked. At least that's what I understood from my translator, who battled with his English; to be fair my French is even worse.
Geunevieve tells me that they grow both Robusta and Arabica, but she doesn't know what varietal they currently have. Already my hopes are dashed on this possibly being a quality coffee.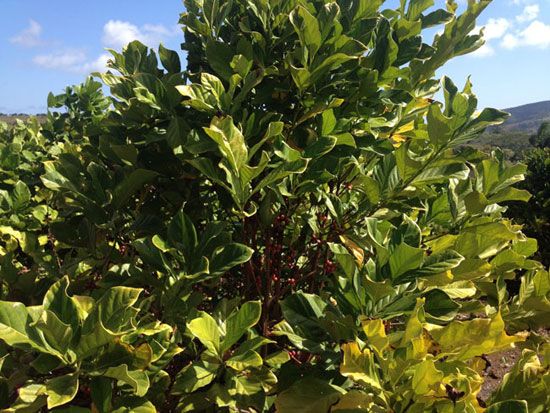 They do not harvest themselves. There is a local roaster and producer that comes through and harvests the coffee twice a year for them, collecting almost 100 kgs a year. We then went through to Case Noyal, where they process the coffee. Sadly enough their processing plant has been shut down.
For those on the island, this a cool attraction, and for those visiting the island, the Fluere B&B offers a lovely drive and a great experience.
Those who are super keen and interested in coffee (most of you!), but haven't yet been to a major farm this is a fantastic find when on holiday in Mauritius and a great excuse for a trip away from the tourist centre of the island.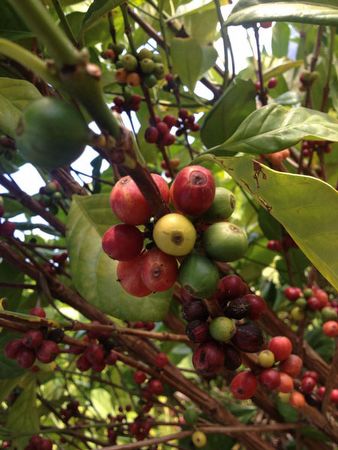 ---