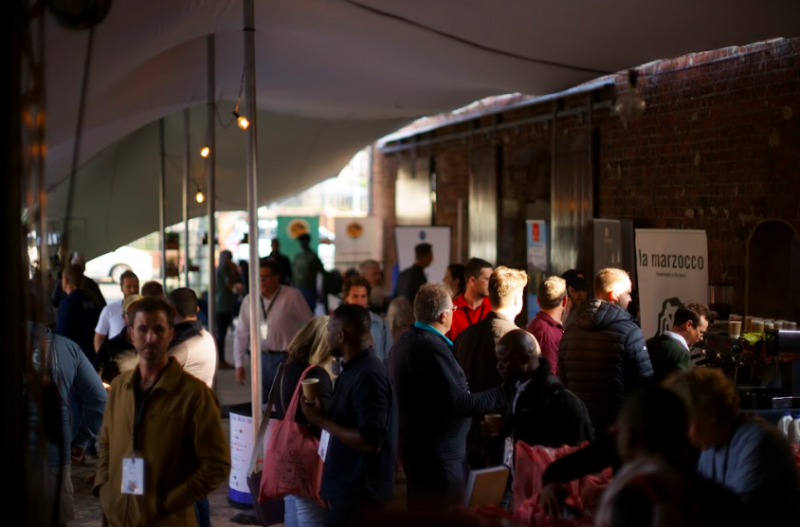 In the 4th year of running Creative Coffee Week, it became pretty clear to us that the value of being together in the same room for the express purpose of learning and growing the coffee industry for the better is immeasurable, but the stream of "I learnt so much!" from coffee professionals who we got to spend time with was evidence enough that we're on the right track.
Last year was the beginning of rebuilding after an enforced hiatus in 2020 and this year, it felt as though we were ramping up again into a space we can really start to explore and get creative in finding ways to be better, together.
These are the highlights:
Things are happening! It's not just talk - we are making big strides in the various topics that we started speaking about 4 years ago - The Barista Wage Calculator session was a big one and the Sustainability discussion on take-away coffee cups - there are real solutions and action plans in place, moving these projects forwards!
No matter what you think you know - there is so much more to learn - the scientific discussions on fermentation, the discussion on thermodynamics in roasting, the exploration on a growing speciality coffee capsule market in SA... all of these were deeply impressive and insightful.
We have access to the best coffee in the world! We tasted a LOT of a coffee, from all kinds of regions, and many different processes - we were challenged on a sensory level to be better - even just slightly better and to further push our colleagues, employees and customers to do the same!
Coffee is Community - there are big plans afoot for taking our coffee industry to the next level - From farming, to processing, to roasting, to serving coffee - being together with so many amazing coffee people, doing groundbreaking work in their area, and then coming together to share it caused a palpable excitement around what is happening in coffee here on the Southern Tip of Africa.
We urge you to join us next year...we guarantee you'll also be left saying : "I learnt so much!"