We chatted to Keegan Bain from BeanO Coffee Co in the Northern suburbs of Cape Town about their fledgling coffee company.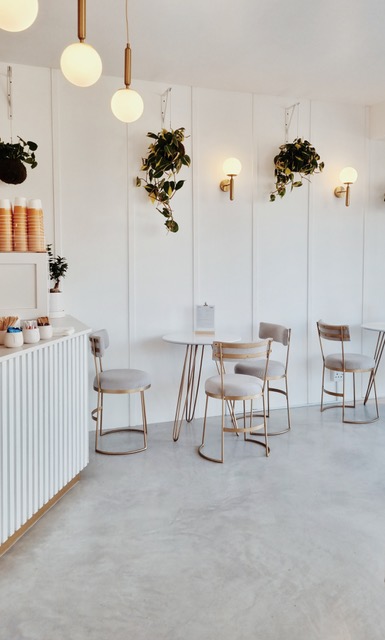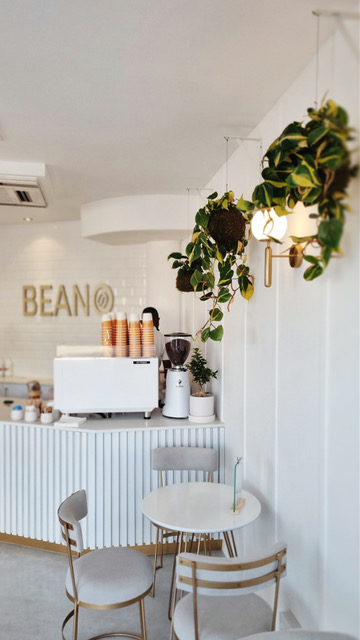 How did you get into the coffee business?
BeanO Coffee was founded by the Bain Brothers. It all started with a great passion for coffee and a long lasting dream, from finding the perfect coffee bean to venturing out on supplying The BeanO Blend to the hospitality and corporate market, there after we explored the avenue of a mobile coffee stands for all events (a.k.a wedding, work functions etc.), soon the demand grew and our newly opened modern space, the BeanO Coffee shop was born.
What makes your space special?
BeanO Coffee shop aims to create an experience for every customer that walks through our doors with not only specialty coffee but an escape from reality with our contemporary interior and fresh feel, that creates an intimate environment.
Who are the members of your team?
We are a small close knit team who thrives to create the best service for every customer. BeanO coffee shop was built on "teamwork makes the dream work"
Max – our front of house, he has amazing personal skills and ensures that every customer has been seen to with a friendly smile and warm welcome
Vuyo – our master barista, he has a wealth of knowledge with over 8 years of experience in the coffee industry, from owning his own coffee business to being the friendliest and best barista in town.
Belinda- our amazing kind and helpful chef, she has diploma in professional culinary arts and has created the best recipes for our shop
Hannes – our shop manager, always willing to help a customer and ensure that the shop is running smoothly, with a friendly face he assist every customer that walks through our doors.
Lucinda – our incredible marketing manager, she handles all our social media pages, as well as all our photography, design and brand development.
Keegen – owner and co founder of BeanO Coffee company, with a wealth of knowledge in marketing, sales, customer service, brand development and massive love for coffee.
Cameron – owner and co founder of BeanO Coffee company, with a wealth of knowledge in project management and customer service and a massive love for coffee.
Who is behind the design of your beautiful space?
Our beautiful space was created by an up and coming designer Beth English. Beth recently completed her diploma in Interior Design however her passion for her work is the driving force behind her creative spaces. She brought our vision to reality and executed a space that is modern, fresh and pays attention to detail from the gold trimmings to the hanging wall plants. Beth was a pleasure to work with and ensured all our needs were met and executed to perfection.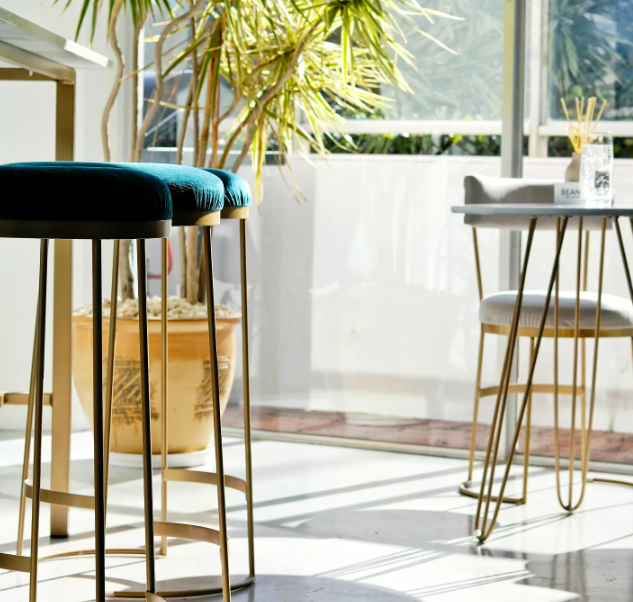 Very important question, what coffee do you serve? Do you have a roasting partner?
BeanO coffee only has 3 speciality coffee blends, we have always tried to keep the quality as high as possible. We only use 100% arabica, speciality beans for all our blends with a average SCA rating of 83.
BeanO blend
Uganda/Guatemala/Colombia. Roast: Medium. Roast type: city roast. In our constant research for the perfect blend, we once again go to Uganda. Our speciality blend has flavour notes of red fruit and lingering hazelnuts undertone leaving a full body sweet after taste
BeanO Duplet
Brazil / Ethiopia. Roast : medium dark. Roast type: city roast
The Duplet is a medium roast blend with fruity aromatic notes with a nutty finish, leaving a smooth chocolate aftertaste.
BeanO Brew
Brazil / Rwanda. Roast : medium. Roast type: city roast. A lovely caramel, full body , nutty taste, incorporating a hit of citrus.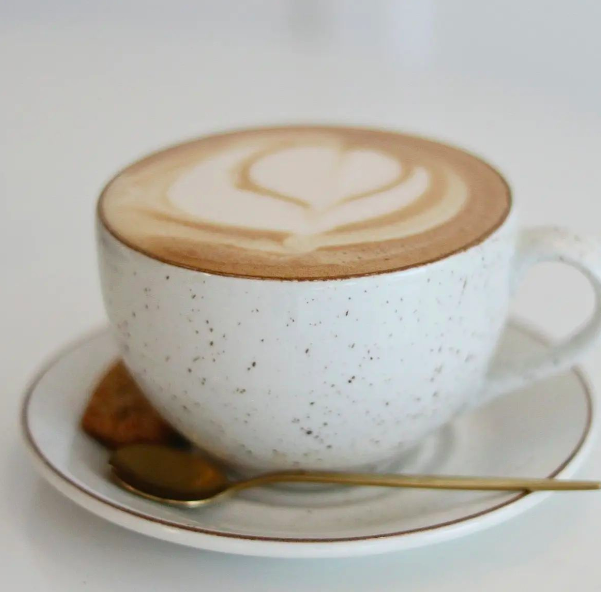 Where can people find you?
Find us on Instagram and facebook @Beano_coffee_co
Check BeanO out at their main location in Plattekloof, as well as Tigerfit Belville, and Madfitt CBD Cape Town.
BeanO Coffee Shop: 1 Keurboom Cres, Plattekloof Outlying, Parow
BeanO Tigerfitfunctional Fitness: 23 Aylesbury RD, Belville
BeanO Madfitt MMA: 115 Roeland street 2nd floor, Cape Town, Western Cape