Happy World Bee Day!
You may think this is a strange proclamation, but without bees you wouldn't be sipping on that coffee in your hands right now, and in fact, none of us would be alive at all, if it weren't for these buzzy little bees.
Coffee, like many food sources, needs pollination to survive - and this job is done naturally the world over, by the many species of bees as they gather nectar from plant to plant.
Slovenia proposed that the United Nations (UN) proclaim 20 May as World Bee Day. On 20 December 2017, following three years of international efforts, the UN Member States unanimously approved Slovenia's proposal and 20 May was proclaimed World Bee Day, in honour of Anton Janša, the pioneer of bee-keeping, who was born on this day in 1734.
So today, we salute the bees!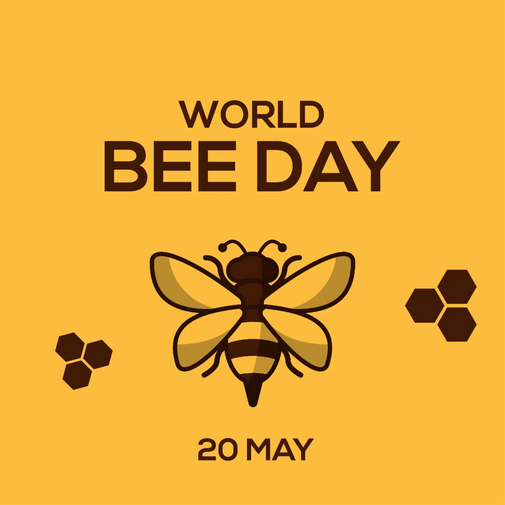 We have compiled a list of 5 things you can do to help bees today!
1. AVOID PESTICIDES AND HERBICIDES · Synthetic pesticides, fertilizers, herbicides, and neonicotinoids are harmful to bees, wreaking havoc on their sensitive systems. Avoid treating your garden and green spaces with synthetics. Instead, use organic products and natural solutions such compost to aid soil health and adding beneficial insects that keep pests away like ladybugs and praying mantises.
2. EAT LOCAL HONEY · Local beekeepers work hard to nurture their bees and the local community. The easiest way to show your appreciation is to buy locally-made honey and beeswax products. Many beekeepers use products from their hives to create soaps, lotions, and beeswax candles. Plus, local honey is not only delicious — it is made from local flora and may help with seasonal allergies! You can also give time, resources, and monetary donations to local beekeeping societies and environmental groups to help their programs grow.
3. PLANT A BEE GARDEN - One of the largest threats to bees is a lack of safe habitat where they can build homes and find a variety of nutritious food sources. By planting a bee garden, you can create a habitat corridor with plants that are rich in pollen and nectar. You don't need a ton of space to grow bee-friendly plants — gardens can be established across yards and in window boxes, flower pots, and planters. You can also get involved with local organizations and governments to find opportunities to enrich public and shared spaces.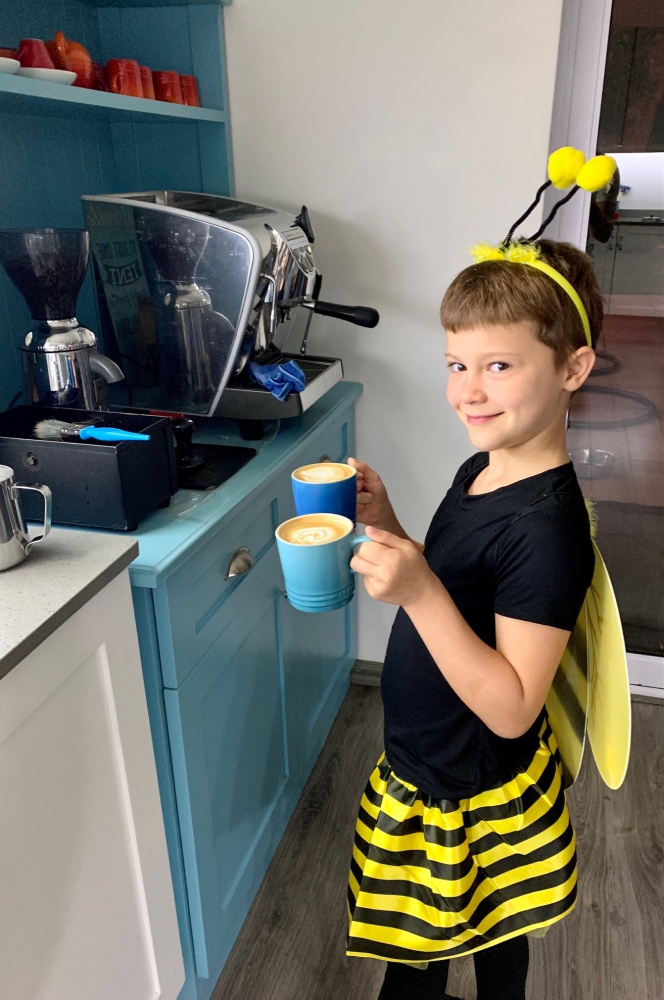 This buzzy little bee helped Dad make the coffee this morning! Our Lady of Fatima, in Durban North, allowed learners to dress up as a bee today, and take R5 which is donated to local bee keepers.
4. SPREAD THE WORD · Inspire the next generation of eco citizens with guides, lessons, and activities to get them buzzed about bees! Educators can use our collection of free resources to bring nature and ecology into the classroom — and the hearts of children everywhere.
5. CREATE A BEE BATH. Bees are Thirsty Little Creatures working up quite a thirst foraging and collecting nectar. Fill a shallow bird bath or bowl with clean water, and arrange pebbles and stones inside so that they break the water's surface. Bees will land on the stones and pebbles to take a long, refreshing drink.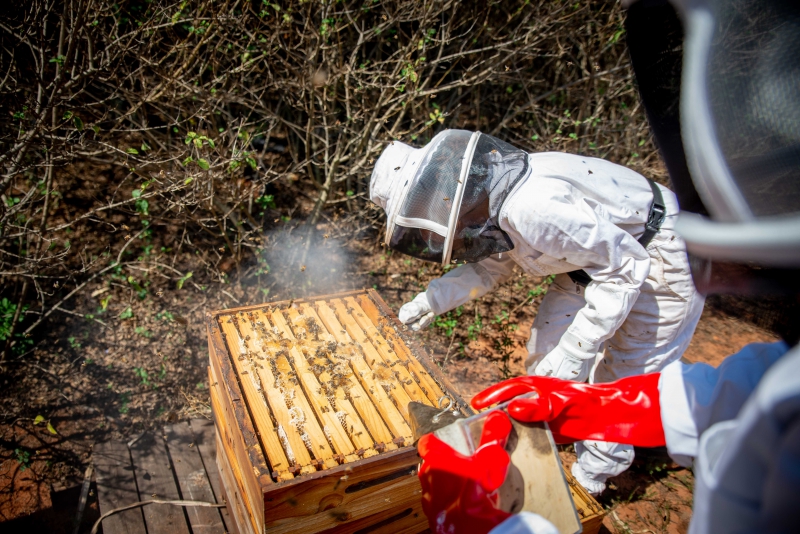 Mokgadi Mabela, of Native Nosi.
One of our favourite companies that looks after bees and produces magnificent honey, is Native Nosi. Check out their story here.