Home of the Bean is situated in the vibey Maboneng district of downtown Joburg. This success story came to our attention when the Owner, a certain snappy dressing Leroy Lemogang Kgopa was nominated by the coffee community for a couple of Coffee Magazine Awards last year.
We finally managed to visit it and were suitably impressed by the overall experience.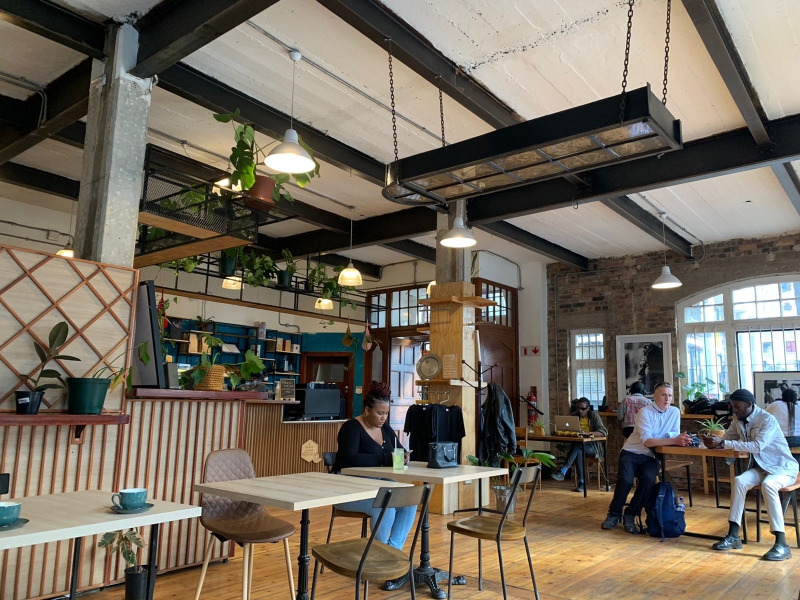 A wonderful coffee experience awaits at Home of the Bean.
The baristas on duty were Alice and Thebiso and we were served a delicious double espresso and a cortado, which were impeccably made using the Uganda/Burundi blend on bar.
The decor is stylish as are the patron's - so you better dress up to standard when visiting! Only kidding, but given the beautiful artwork on display, the creativity of the area and the thriving regulars that frequent Home of the Bean - you might want to consider it (No, really!)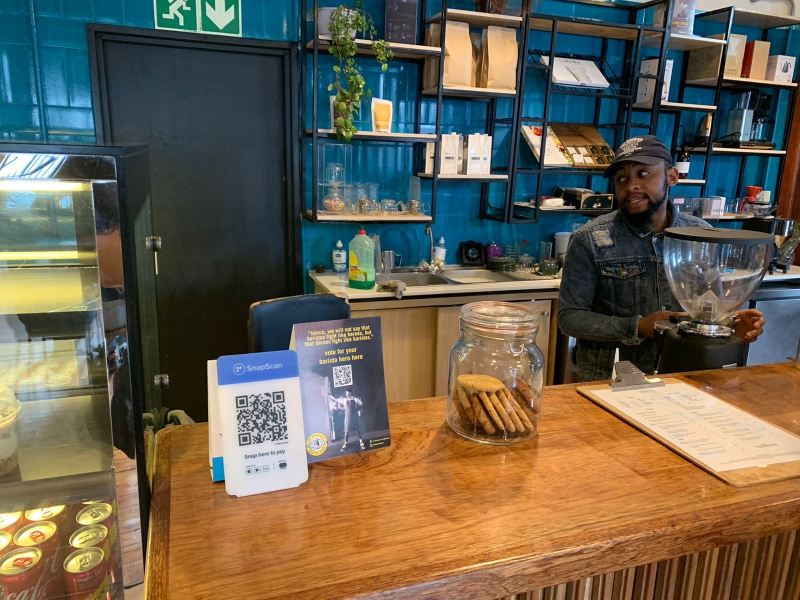 Thebiso made us 2 incredible coffees!
Home of the Bean has made such great use of the space - with great natural lighting, deliberate indoor greenery, a wonderful selection of books for patrons and probably the coolest clientèle you are likely to find in Joburg. (Maybe even cooler than anywhere in Cape Town…whaaaaat!)
Go visit.