Molweni Coffee Shop
1 Dorman St, Gardens, Cape Town, 8001
Monde Bulala took the struggles of the pandemic and tried to find the opportunities, resulting in Molweni Coffee. We have yet to visit in person, but even via digital conversation, it is plain to see that his enthusiasm and optimism are infectious. Go pay him a visit in Cape Town!
---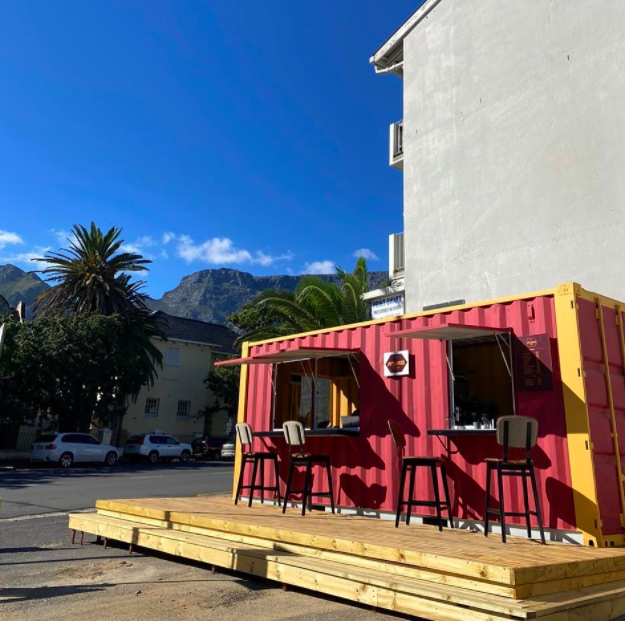 Tell us how Molweni Coffee was born?
Molweni Coffee was born in 2020, during lockdown. I always tell people that Molweni was my response to Covid and was inspired by the culture of Ubuntu from back in the days of my upbringing as a little boy growing up in the heart of the Eastern Cape.In my mother tongue, isiXhosa, "Molweni" is a greeting directed to more than one person, but has been used in place of Molo (which is generally directed to one person), It is a cordial way of greeting, because even though it is generally directed to several people, using it to greet only one person essentially means you give respects, acknowledgement, and sending regards to the ones we cannot see. Which is fundamental in the spirit of Ubuntu.Growing up in a home where we shared everything, and having a grandmother who always used to share her coffee with her grandchildren is one of my earliest memories with coffee. So from then on Coffee has been the most special thing in my life that in my adult years, I made it a tradition to kick off my day with a cup of coffee.
How did you get into coffee and where did you learn your barista skills?
This profound connection with coffee sparked an interest in learning more about coffee beans and making coffee and so to gain experience I did a barista course and started working at Origin, a little over 10 years ago.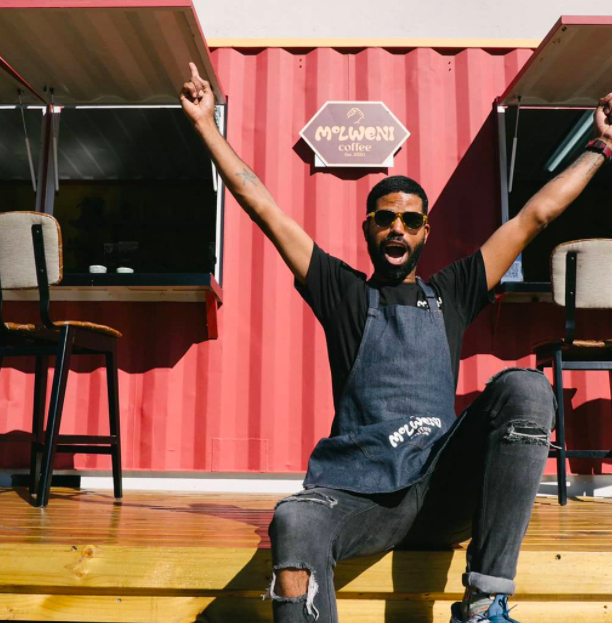 What coffee beans do you serve at your coffee spot?
We serve Damn Fine Coffee from Bobsbagels in Kalkbay. It's is a medium dark roast that consists of Brazilian, Colombian and Rwandan beans.
What are your dreams for Molweni?
I would like to see Molweni grow and expand from Cape Town to Jozi.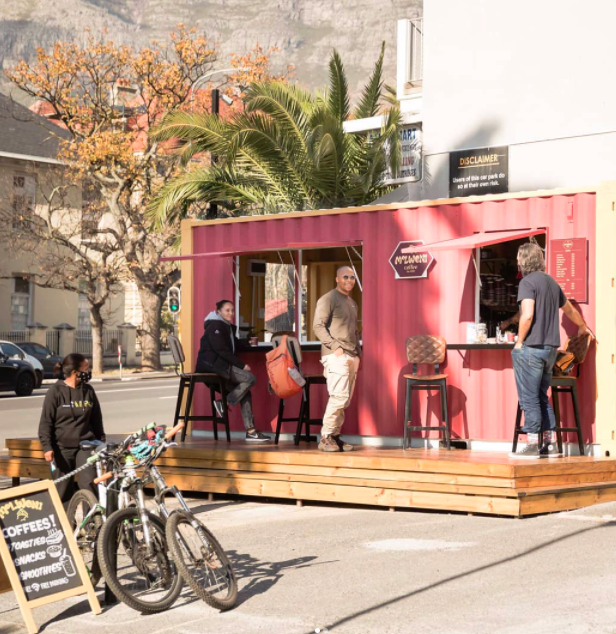 From the looks of your website, you surf?! We are also keen ocean lovers, tell us a bit about your relationship with the sea :)
Back in the day, as a young boy, I would swim in dams for fun with my friends and that's when my love for water grew, and as fate might have it, in my journey with coffee, I ended up in Muizenberg where I saw lot of surfers and was inspired to learn how to surf and until now, I love the ocean.
Check out the awesome featurette on Monde and Molweni Coffee by Little Big Global: