Today, 18th March 2022 is Global Recycling day.
Here are 3 things you can do today, and every day, to be a more conscious coffee consumer:
1. Invest in a couple of travel mugs and flasks for you, your family and your staff at work. The best form of recycling is to reduce and reuse before having to recycle. If coffee is at the heart of your lifestyle - like us - use a flask from some of these amazing brands Miir, Lizzard or Hydroflask. We carry 2 each - one for cold water and one for coffee. The coffee stays hot for hours, doesn't spill, and saves another takeaway cup going into the landfill.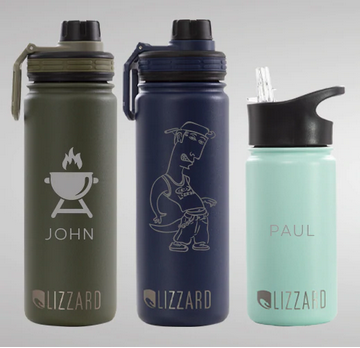 Great idea! Get a customized flask from Lizzard - pick a flask here, choose "Personalize my flask", choose a font, type your name, choose an image - and you're done!


2. If you absolutely have to use a takeaway cup… Educate yourself about the differences in takeaway coffee cups. Did you know that there are many materials that are used in the construction of takeaway coffee cups, lids and cup carriers? Check out this useful link: https://www.dartpac.co.za/sustainability.html
Ask your barista or local café owner about the takeaway cups used in your local café or roastery. Encourage them to switch to fully recyclable, fully, compostable, PLA lined …like cornstarch (not plastic lined) cups, fibre moulded (not plastic) lids and fully recycled cup carriers.
In the near future, we will be able to collect and fully recycle these products - so look out for collection points coming to your neighbourhood soon!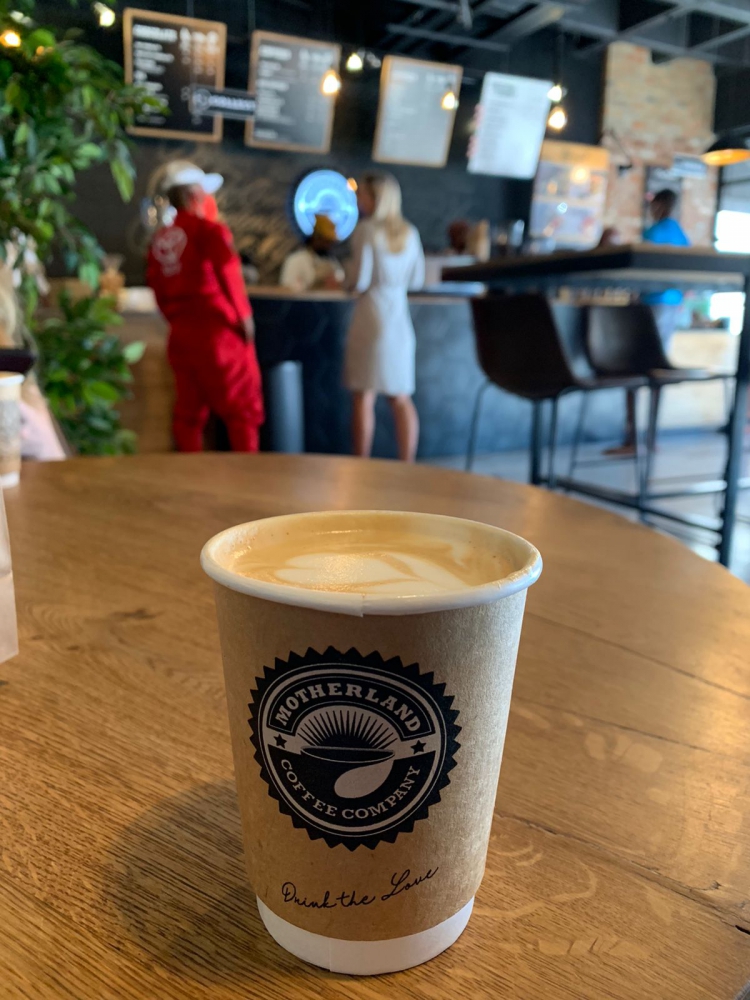 If you have to, then fully recyclable and fully compostable, PLA lined (not plastic) coffee cups like this one, are the way forward!

3. If you happen to use a Nespresso machine for your coffee, follow these steps:
With every Nespresso order you will receive a recycling bag for your used Nespresso capsules.
Empty your used aluminium capsules into a Nespresso recycling bag.
Once the bag is full, hand over your used capsules to a Nespresso courier partner, or drop off your used capsules at your local Nespresso boutique.
The used capsules are sent to Oricol, Nespresso's local recycling partner in South Africa.
At the Oricol recycling facility in Johannesburg, the residual coffee grounds and infinitely recyclable aluminium are separated using a customized packaging separation machine developed by Nespresso in line with its global Ecolaboration standards.
The used coffee grounds are composted into natural fertiliser to provide a solution that uses food waste to serve as nutrient-rich soil food.
The separated aluminium undergoes a further recycling process at a steel smelter. It is then reused to make new aluminium products, like art, through collaborations with local artists, bespoke products like the Nespresso and Vélosophy bicycle, the Nespresso recycled Caran d'Ache Pen and of course the aluminium is used to create more Nespresso capsules