Good Riddance Coffee Co.
12 Huskisson Way, Kommetjie, Western Cape
All images from their lovely Instagram page, go give them a follow for calm coffee vibes!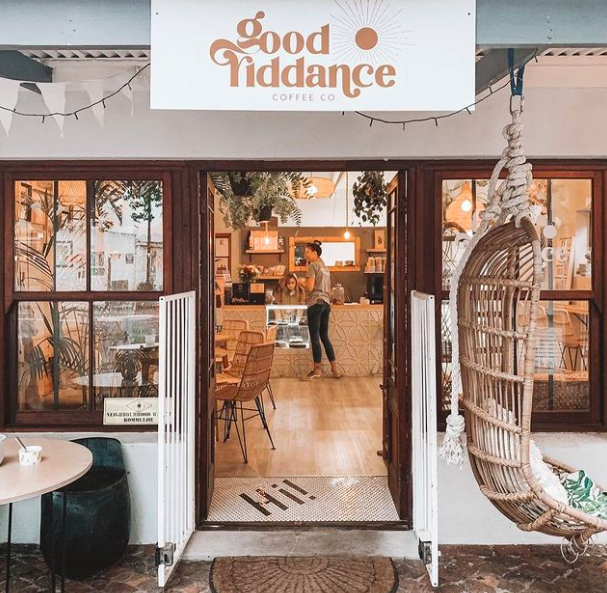 Tell us about the evolution into Good Riddance and what that name means to you?
From a perplexing dream-like creative state during lockdown, a list of 11 potential brand names found their way onto a page. I looked long and hard at each one with my mind exploding at the possibilities for each. Good Riddance took the win because after discovering the origin of the phrase was from a Shakespeare play, there was a synergy between how we came to define the phrase and what was happening in our lives at the time. My mom and I both share a love for Shakespeare. Whilst I have been in CT for a number of years, my mum finally decided to make some courageous changes by moving to a laid back baboon ridden Kommetjie from a corporate-torn JHB to help me run the shop. A friend and local Kommetjie babe designed a brand that helped me soften the negative connotation of the phrase and give it that 70s Lords of Dogtown vibe. The epitome of what Kom was to me growing up.
Who are the people behind the business and who are the people behind the bar? Business: Dominique (Me) Owner Ann (Mom Co-Owner & Accountant)
Bar: Managing/FOH : Dominique (me); Head barista: Shepherd ; Baristas : Sam, RayRay, Zoe, Gaberiel; Kitchen & Waitressing: Emma, Patricia, Chrissie, Violet.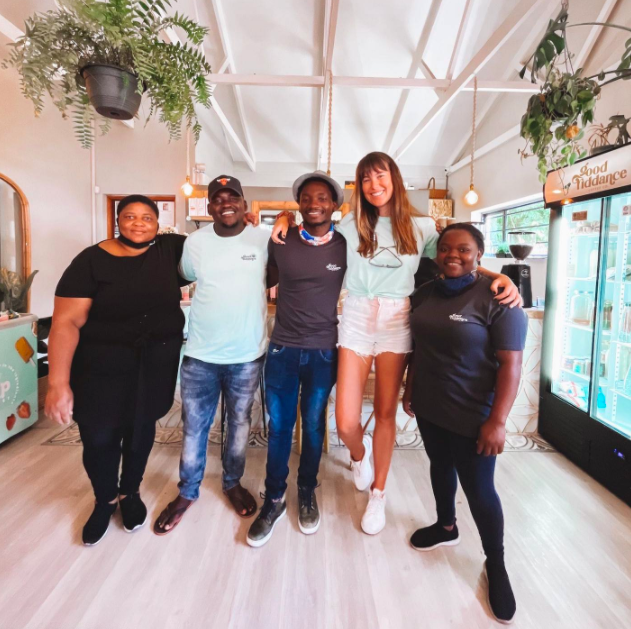 Your cafe oozes calm vibes and fun times. What was your inspiration for the aesthetic and how did you set about making it a reality?
It was a strange time to be opening a coffee shop (Lockdown and all) so I wanted the space to be as light and free as possible. It needed to feel safe and relaxed. Like you were hanging out at a friend's place. The team behind creating the physical space at Good Riddance were exceptional in their own right. Each person was vital to the look and feel of the place. We had a crazy three week renovation time frame and sometimes I'm still pretty blown away at what we achieved.
What coffee do you serve at the cafe? Do you roast your own or who is your supporting roaster?
We serve a beautiful medium roast Guatemala & El Salvador blend. Our decaf is Peruvian, also Medium roast. Our Roaster is: Blue Door Coffee (Simon's Town)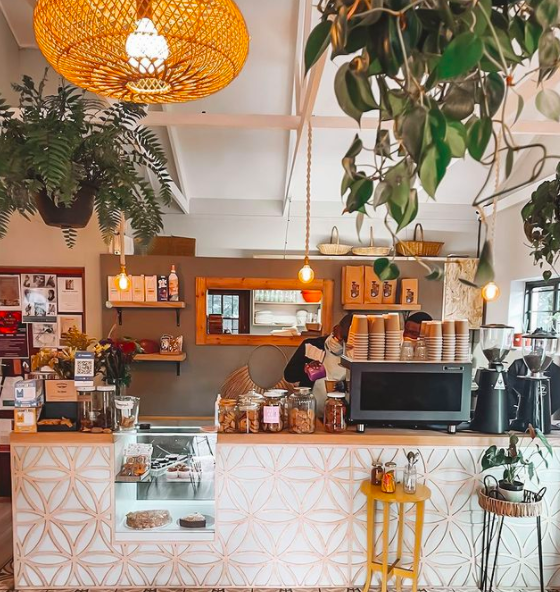 What is your favourite part about running a cafe in Kommetjie?
My late grand-father's ashes are buried at the local chapel in Kommetjie. He dreamed of returning back to CT after his path had steered him North for a while. My grand-mother now lives in the quaint little house he bought many years ago and running a coffee shop here now feels a lot like I'm on the dream tour! The community has been absolutely amazing in supporting our little family-run business and it really is their coffee shop. Not mine. They are what gives it light and to be an important part of people's daily routines is a feeling of immense gratitude that is difficult to convey. We love the 783 and everything it stands for.