We have a long list of places to explore in Dubai, and we quickly realised that although the distances may be short, it is not very quick to get between places here in future land. But one of the first was The Climbing Goat. On the recommendation of an expat local we trust, we made the mission to the Nakheel Mall on the Jumeirah Palm, a feat of modern architecture and found this lovely spot.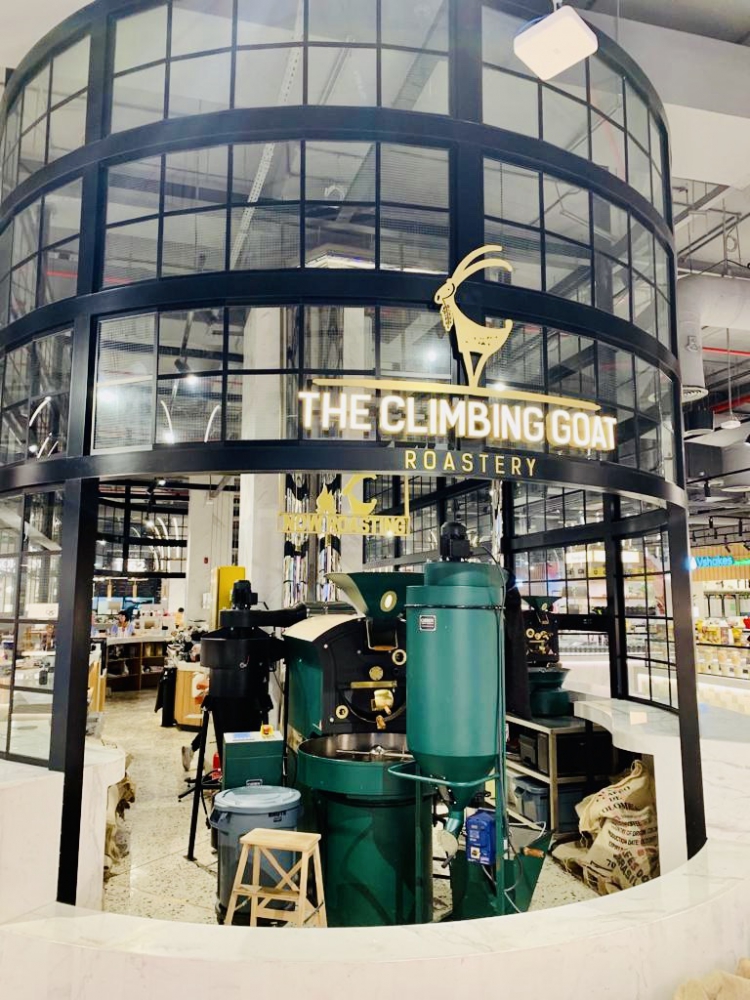 The Roastery is inside the shop and it is beautifully adorned!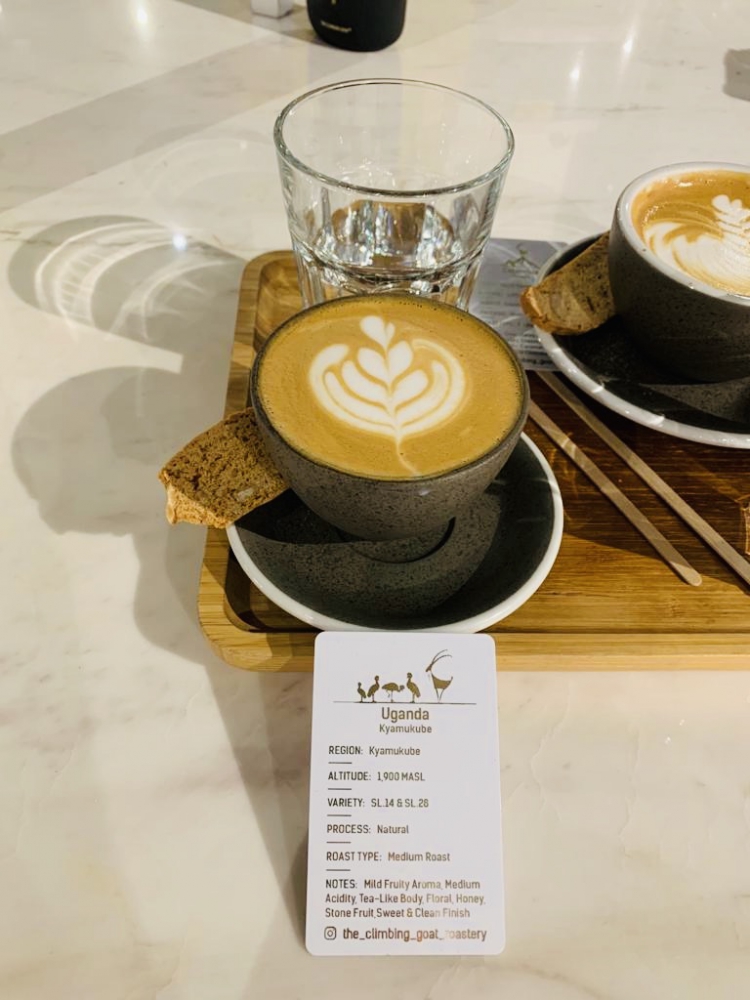 How beautiful is this presentation? We tried two coffees, one from Uganda and one from Colombia.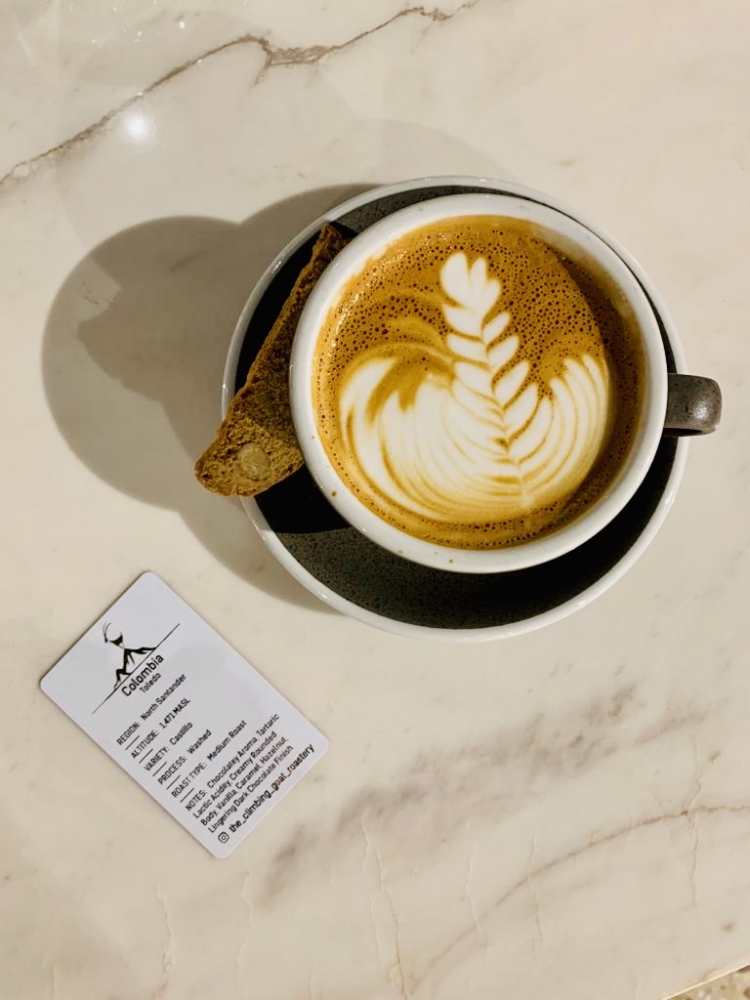 Each beverage comes with an information card about the coffee, which is a great touch. This Colombian castillo was washed and roasted medium. It had such delicious flavours - vanilla, caramel and dark chocolate!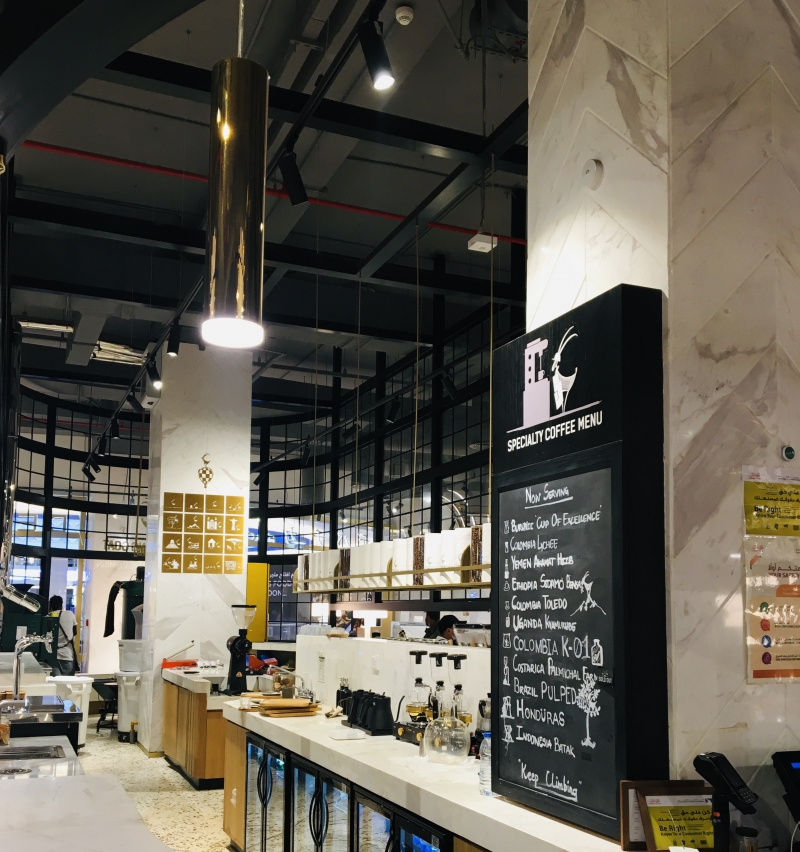 There is a lot on offer at The Climbing Goat! A store within a food market, within a mall, located on an island shaped like a Palm!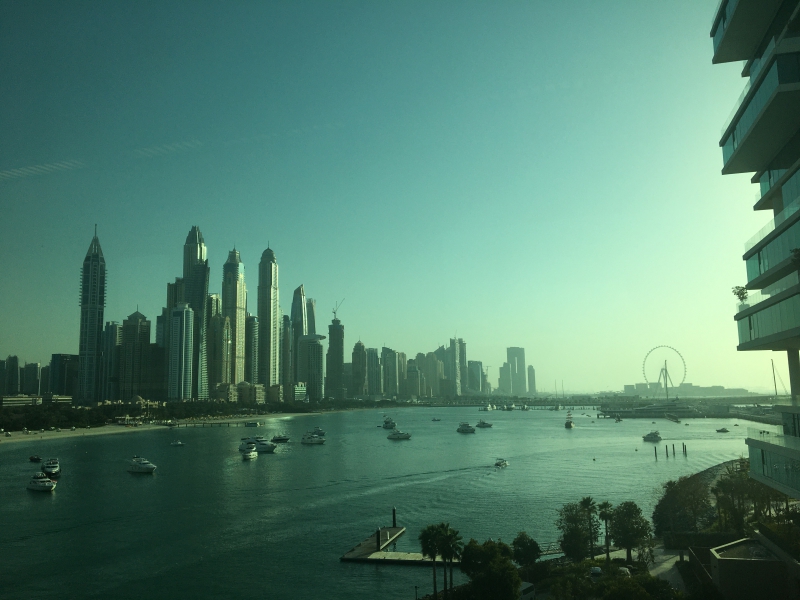 The view from the Monorail overlooking the Dubai Marina with the Ain Dubai (Eye of Dubai) in the background.