We had the opportunity to visit Mpenjati Coffee farm for the first time this week. Des Wichmann has a very ambitious plan for this 55 hectare piece of South Coast land and we are excited to taste the future coffees from this farm.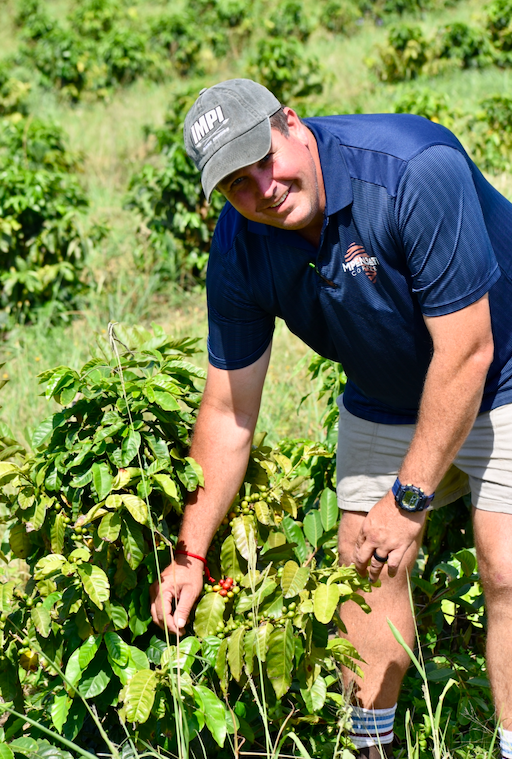 Des with his coffee trees, wearing a "colour band" to match to the correct colour of the cherries when they are red enough to be picked.
Coffee farming on the KZN South Coast was particularly strong in the 70s but subsequently died away as farmers tended to stick with the traditional staple KZN crops of sugar cane, bananas and more recently macadamias. The Natal Rugby team was even nicknamed "The Banana Boys" throughout the 80s and 90s, such was the association with the abundance of bananas grown in KZN.
Beaver Creek, owned and run by the Cumming family, was the outlier that stuck it out with coffee farming and has become relatively well known as the stalwart coffee farming family in the region. (You can read a great article about this written by Dylan Cumming here) That was until we met Des Wichmann from Mpenjati Coffee at Creative Coffee Week 3 years ago. Des grew up on the KZN South Coast and was known by the isiZulu moniker of "Magwava" as he used to run around as a farm boy eating the locally grown guavas.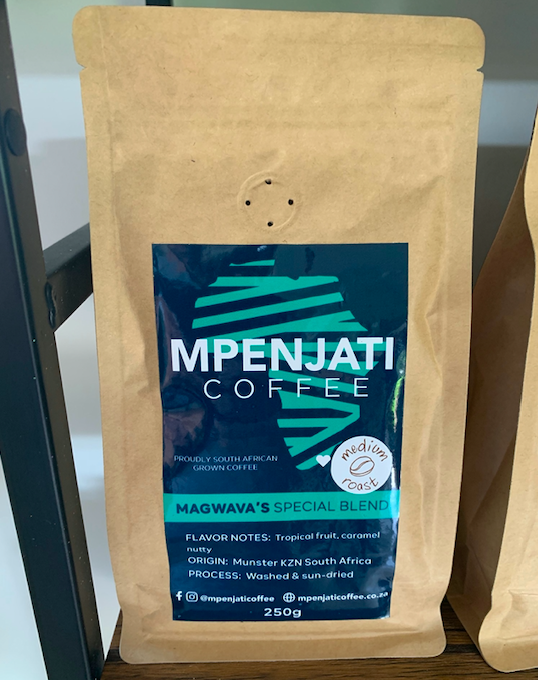 "Magwava's special blend" - available in the Cafe at Mpenjati.
"When you grow and process your own coffee, you have a say in the pricing and marketing of your own product. It's not like that with cane or macs where you're selling at a fixed price and your produce is mixed in with several other farmers' and distributed to market through a third party" he tells us.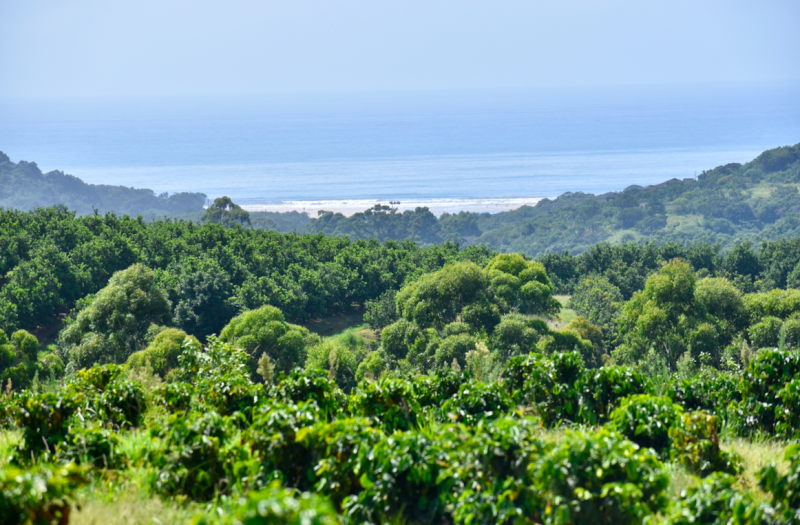 With coffee trees in the foreground, and the Mpenjati River flowing into the warm Indian Ocean, you might just fall a little bit in love with this place!
As we turn into the farm, you can see that Des and his wife Leigh have put a lot of effort into the marketing and branding of Mpenjati Coffee. We drive up to the HQ of Mpenjati coffee which comprises a series of smallish buildings that are the hulling room, a sorting room and a roasting room and finally a beautifully outfitted coffee shop.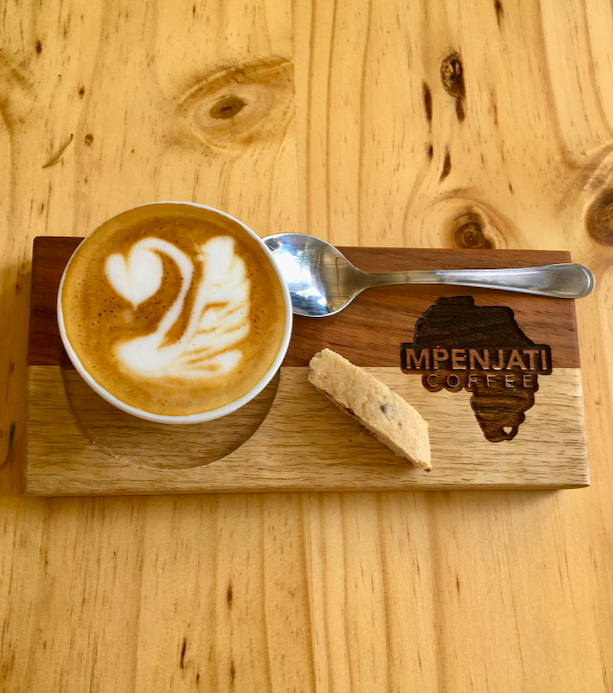 Attention to the small details and the excellent branding make for a very worthwhile coffee experience at the farm and the cafe.
But it hasn't been an easy or straight forward road as Des explains "Our first crop in 2019 we had 2 tonnes of cherry and 300kg green beans from those cherries, then in 2020 there was a bumper crop. In 2021 however, we were struck by a shocking year. The Ants ringbark the trees in the dry years and the Leaf Miner moved in too. Then the rains come and it's fungus to deal with… This year we are hoping for 4-6 tones of green coffee after working to combat all these things."
We took a tour of the farm and Des showed us the various fields that he's planted with a range of different of coffee varietals - some from Colombia and Brazil, other from Kenya and even a whole field of a different species called caffea racemosa. These trees look completely different and yield a very different (and very sweet and very tiny!) cherry.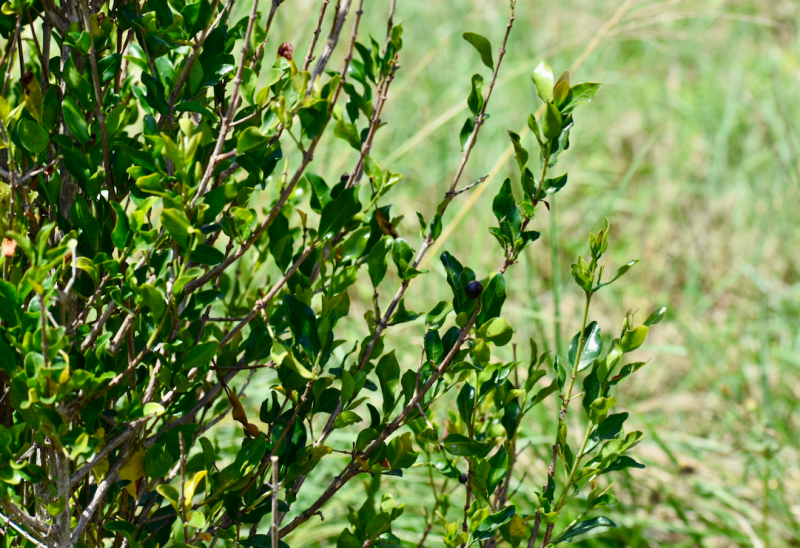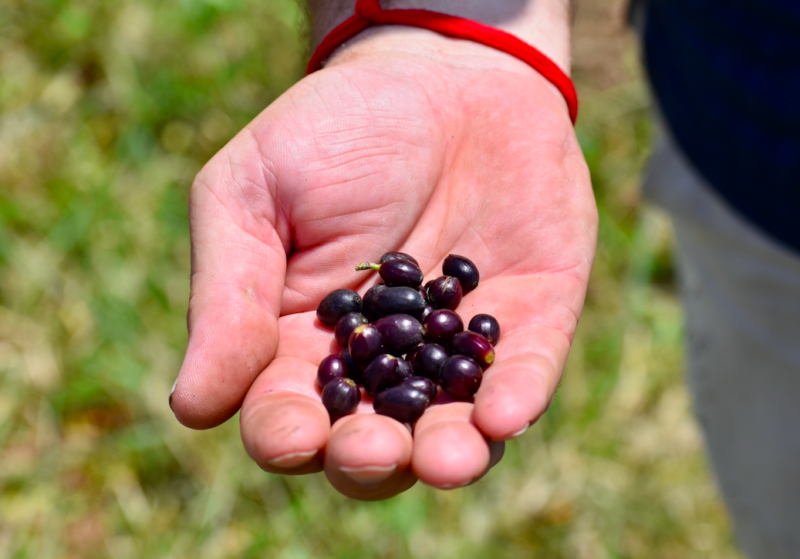 The racemosa tree (above) and the cherries (below).
We noticed the cherries already forming beautifully on the trees and Des is hoping to have a decent harvest in the coming months. He's even developed a colour strap that his seasonal workers can wear so they only harvest the ripest cherries.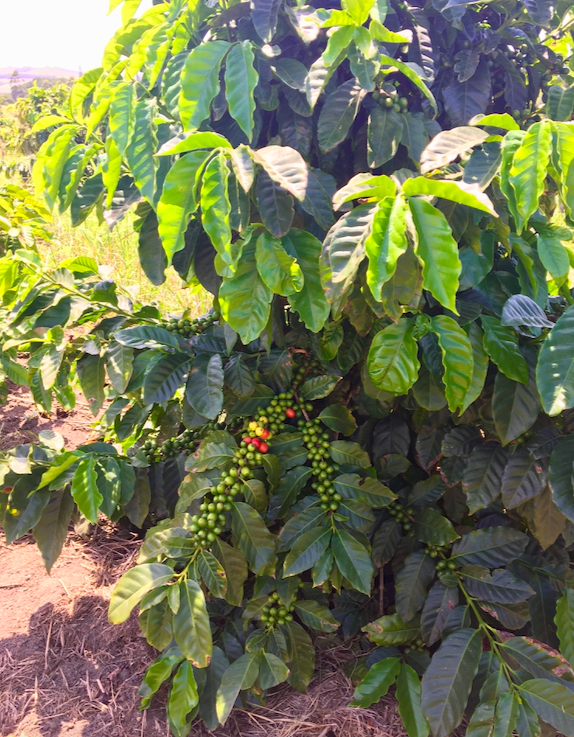 It's almost harvest time!
Check out Mpenjati Coffee here and let them take you through the process of getting the coffee cherry to your Cup at their new cafe when you next visit the KZN South Coast.