We are a bit in awe of this powerful woman in coffee that has started a coffee business while being a full time Captain in the SANDF. We caught up with her to hear a little of her story.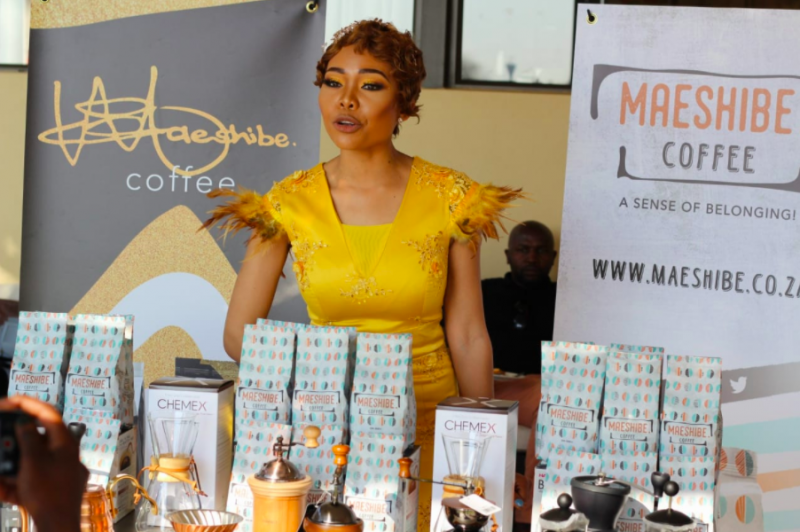 Behind Maeshibe Coffee is a very strong, female lead! Please tell us about yourself and how you got into the coffee world? You were (or are you still?) a Captain in the SANDF? (We are in awe!!)
My name is Maeshibe Marema and I am the founder and CEO of Maeshibe Coffee. I am a 33 year old female from Zebediela in Limpopo. I am currently staying and operating in Pretoria East. I was first introduced to coffee when I was about 6 by my grandmother who'd order us to make her a cup of coffee any day, any time during the day. She'd serve this special hot beverage to her friends and anyone who visited our home in the villages. I saw how a cup of good coffee brought people together. That's where and when my love for coffee started. As I grew older, I knew I wanted to create employment and help alleviate poverty in my community and around the country and there was no other way to do this other than using my first love which is coffee.
I realised it was also a male dominated space and that drove me even further to wanting to start my own coffee brand. To understand the process of farming and roasting coffee. I wanted to create a culture of coffee amongst communities and see how every sip transforms into a good conversation like the one I saw my gran having with her friends. I wanted to see more young people, especially female, tapping into the world of coffee, learning barista skills and therefore creating employment at the same time.
I am currently a Captain in the SANDF. I have an employer employee relationship where my business does not affect my 8-4 duties. Through discipline which I learnt from this organisation, I am able to employ people and manage them accordingly.
What are your dreams for the future of this business?
My dreams are owning a coffee farm and opening a coffee academy where everyone can learn and enjoy a freshly made cup of coffee.
How do you see the coffee industry having a positive impact on the lives of young South Africans?
Coffee is one of the most highest traded commodities in the world. If South Africa can invest in coffee farmers, invest in barista and roasting skills development, we will benefit a lot of families by creating employment amongst the youth of this country.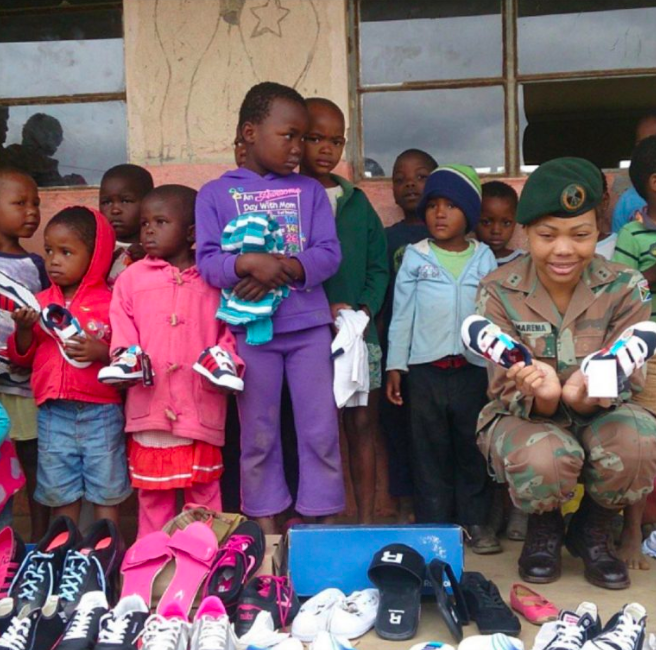 What would your advice be for people starting out on the entrepreneurial path?
I always say to new start-ups, research should be your daily "cup of coffee". Sleep, eat and breath research. Check new trends and align yourself with what is current. For you to succeed you must learn from existing companies and check their strengths and weaknesses.
What is your favourite way to drink coffee?
Without sugar. I love appreciating the texture and aroma of a good cup of coffee.
What makes the coffees you offer special?
Maeshibe Coffee is made of two single origins. Ugandan and Mandhelin Sumatra. I wanted a good coffee with a bit of fruity flavours in it. The aroma is inviting.
Where can our readers find you and your coffee?
You can purchase from our online store www.maeshibe.co.za
You can also contact us on 076 315 9225
Our Instagram handle is @Maeshibe_Coffee