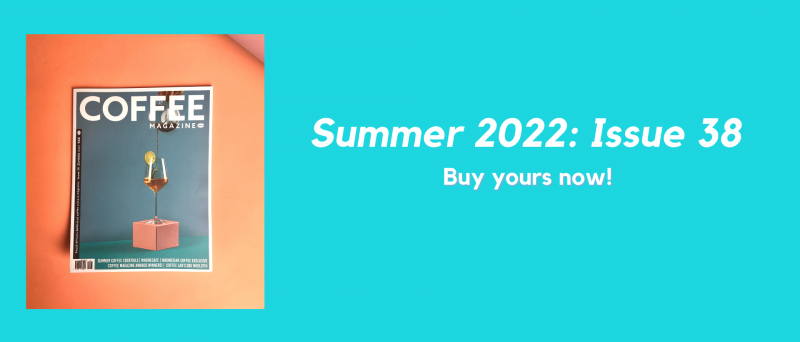 The small things matter. Even more so these days.
It is more difficult than ever to look up and take stock of the moments. We are all trying to get back what we've lost. To start something new. To claw back our freedom. To accept that things will likely never be the same no matter how hard we try.
And so we need to find joy in the small victories. Celebrate each other. Savour each sip of the delicious cup of coffee you're drinking. Take a moment to respect the people that grew it. Take a moment to respect the person who brewed it.
So as we face another summer of uncertainty, not knowing if and when a new set of regulations will change everything all over again, let's remember to celebrate.
Make that cocktail or mocktail you've been threatening to try out at home. Visit that new cafe you haven't had a chance to get to yet. Spend a few minutes learning your favourite barista's story. Buy a coffee from a new origin country. Experiment with it, see how it tastes at different times after it's been roasted. Up your water game at home.
We can't control much, but we can make the small things count.
Hope your summer is full of mini celebrations. They matter.
Thank you for your support! All our best, Mel and Iain
---
Find a Distributing Cafe here.
What is in this edition:
Cover: Mix it Up!
Celebrate beauty and enjoy the moments this summer with these delectable coffee cocktail recipes inspired by coffee professionals around the world
Discover: Celebrate the Best in the Business
The winners of the Coffee Magazine Awards 2021 have been revealed. Have you visited all these incredible coffee spaces?
Roast: Keeping it Fresh
One of the most asked about topics in the coffee world centres around 'freshness'.
We explore finding the sweet spot of flavour after roasting.
Brew: Home Cafe/ #홈카페
There is an Instagram coffee trend in Korea called "Home café". We explore how making something beautiful is good for the soul.
Origin: The Agents of Change
The new generation of coffee professionals in Indonesia are making moves to improve quality and champion specialty coffee. And the results are delicious!
The Ultimate Coffee Gift Guide 2022
Coffee is the gift that keeps on giving all year round and is the perfect for any occasion. We rounded up some of our favourite gadgets.
Kick: The Winning Formula
For coffee entrepreneur, Sibusiso Nkolothi, relationships are the key to success.