Johannesburg, South Africa joins an illustrious list of official La Marzocco True Artisan spaces.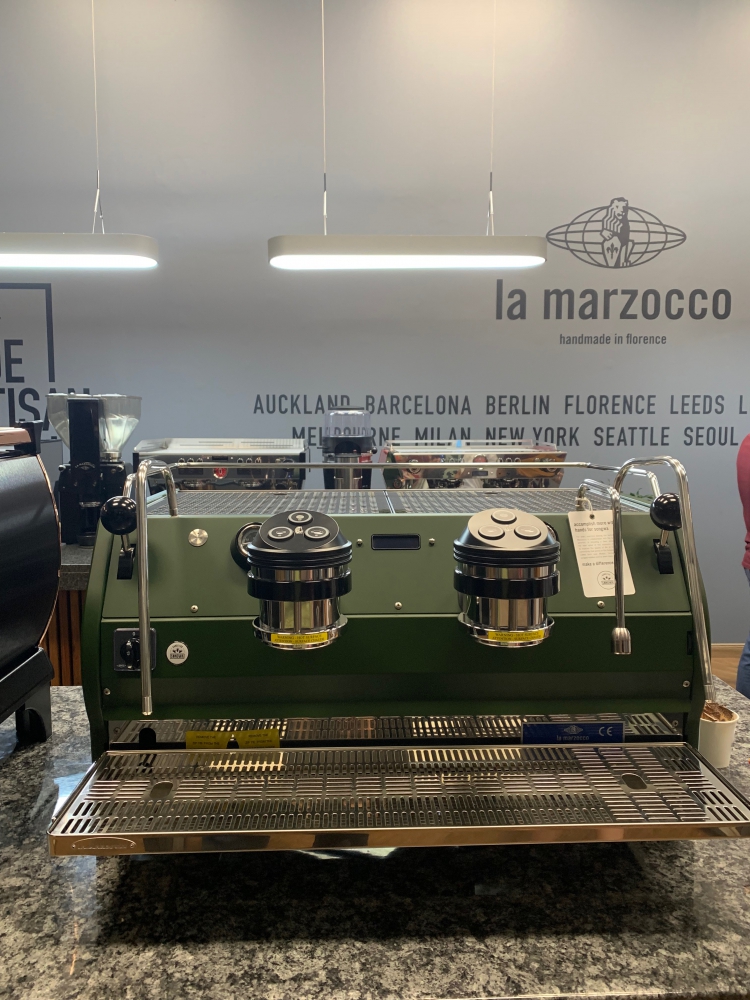 Add Johannesburg to this list!
The official launch of the state-of-the-art showroom took place last night, at Ferndale on Republik with many local coffee personalities turning out to celebrate the milestone event.
In attendance, all the way from the UK, was Mike Khan, La Marzocco's Area manager for Africa, India and Middle East. "The South African coffee scene has long been a beacon of high standards and our customers here have always appreciated the quality we can help them bring out in their espresso. Having our own independent distribution channel and a neutral space in which to interact with our latest products will help us to better connect with our community of baristas, cafe owners and coffee lovers."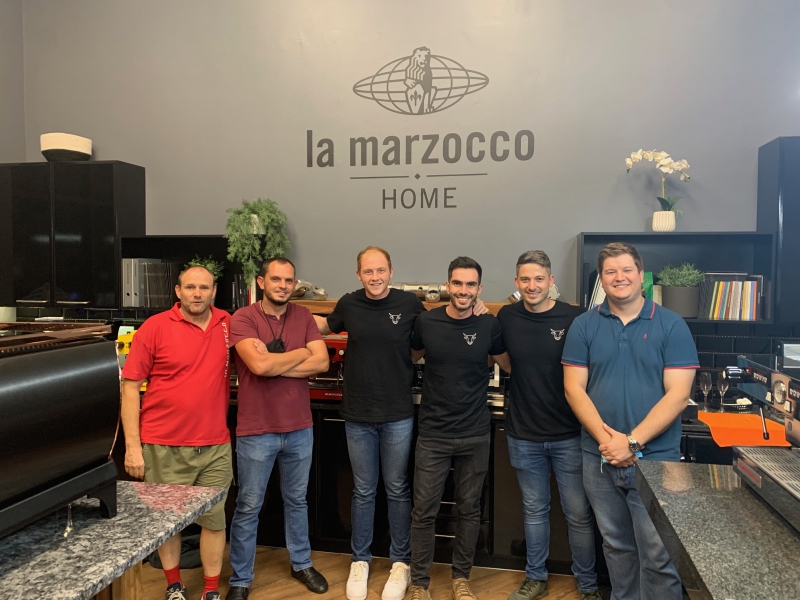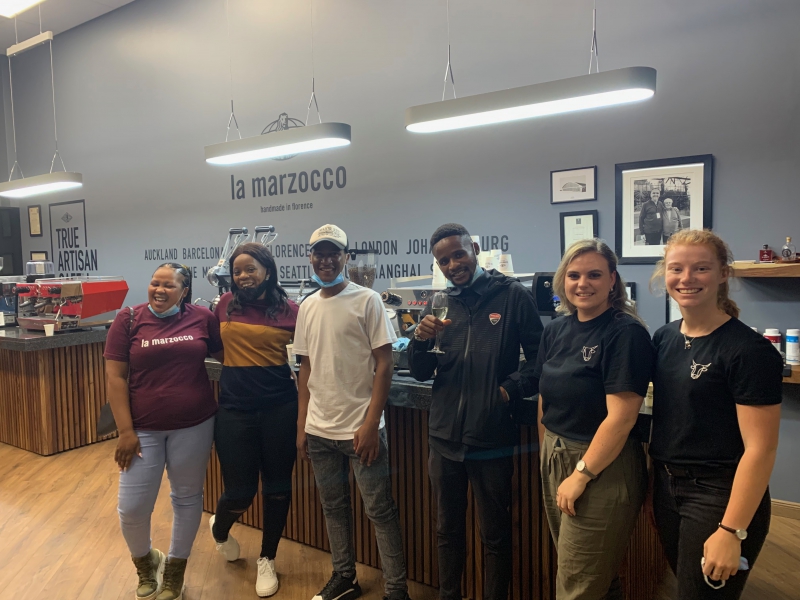 Sinjon Wicks, La Marzocco South Africa said "We created this space for you, our customers, to come and see what we have to offer, to touch and feel the machines, to ask questions and to see our range of incredible products"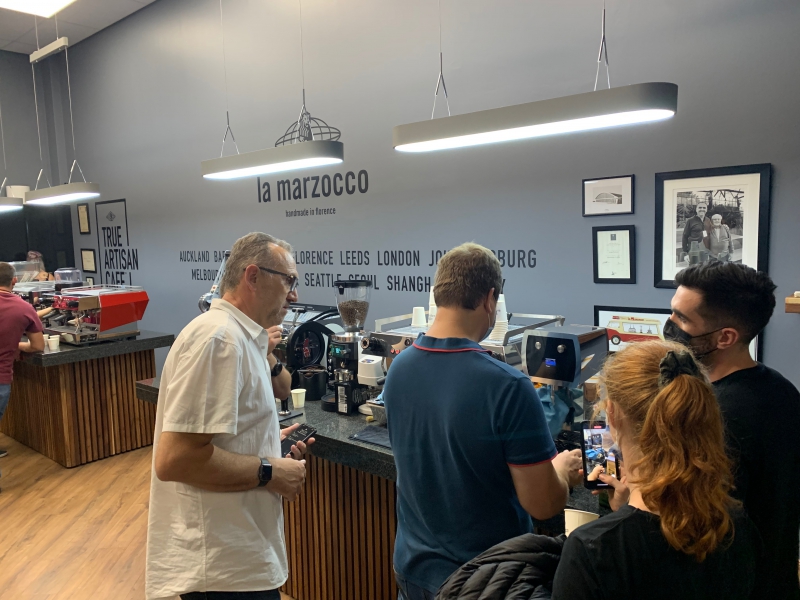 George and Shawn from LM, demonstrating the new Wally fully automatic milk frother (it even tilts the jug!)
Sinjon, Mike and George Karatzas have recently completed a La Marzocco National Tour, meeting coffee communities and spending time in the various regions of SA with roasters and baristas.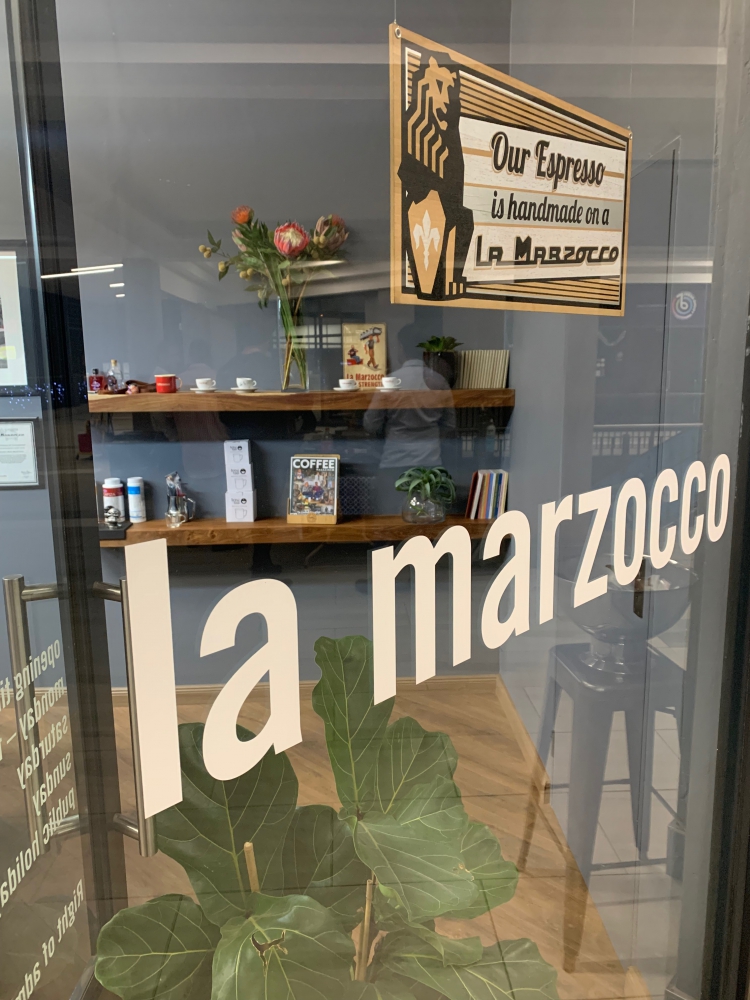 Definitely worth a visit! A beautiful space with beautiful coffee equipment!
You can visit the store at Shop U 18, Ferndale on Republic, Republic Rd, 2194