Originally published in Issue 35 of The Coffee Magazine
---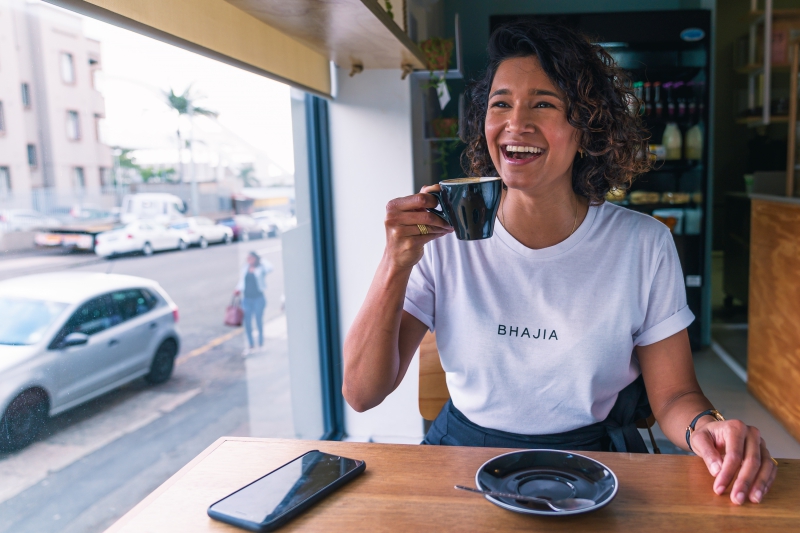 You miss travelling? Food and coffee can take you where you wish to go…
Words by Kamini Pather
Foodie culture is an exploration of flavour and shared experience through the wonderful world of food. As we explore the flavours of coffee, we realise more and more that different origins have different flavour characteristics, much in the same way as tasting the traditional dish when visiting a new country represents a lot of what you have to look forward to. Take a whirlwind tour through the world of flavour with Kamini Pather, Masterchef Winner and accomplished food writer. She also put together a coffee-infused recipe especially for you!
---
During these Covid times, one is reminded of a world where we used to travel to far flung places, eat food that made one's toes furl with excitement and drink coffee with beautiful strangers in holes in walls. A coffee-infused tryst always felt like it was just around the corner until a year ago when the rules of the world got flipped on their heads.
Since winning Masterchef South Africa in 2013 I have been lucky with my travel itinerary. On the show we visited Ethiopia, where I learnt that the green coffee bean and popcorn share food pairing notes. The green-ness of the coffee bean and the popcorn kernel taste similar. I did not know that before that trip.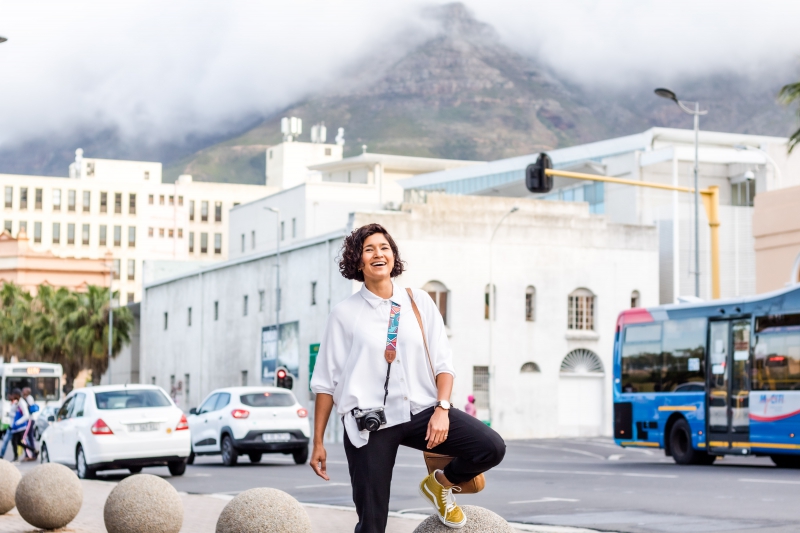 I then travelled to 10 international destinations while on shoot for my TV show, Girl Eat World, where I met with food bloggers who hosted me in their cities with gusto. We ate everything we could find and I jumped off a building and out of a plane and lived to tell the tale (only just!). I cooked risotto with a Milanese chef who didn't speak any English; and I don't speak Italian; but we knew the food names and the recipe so we connected through the food. I ate ice-cream in Dubai made with a carpet-cleaning root that gives the ice-cream a nougat-esque texture and allows it to withstand the temperatures of the Middle East. I went to a restaurant in Berlin that utilised only "ugly" vegetables in order to reduce food waste. I walked through the Ginza district in Tokyo which is home to high fashion and rooftop bee hives. The hives are a prized possession in the city and the honey is used to make a very fancy honey cake that is sold at the premium chain stores. I went to wet markets in Bangkok where I regret not eating a local delicacy called Dancy Shrimps, which is a street food of finger-digit-sized shrimp that are eaten while they're alive. They DANCE down your throat. Yes, I ate some crazy things and don't regret it for a moment!
On some personal travels, I visited Berlin to run the Berlin Half Marathon and curated my travel diary with breakfast, lunch and dinner plans of places that I had researched for weeks before my arrival. I ate at my first Michelin Starred restaurant with Tim Raue. He actually sat with me and talked to me about his food and his thinking around his recent feature in Netflix's Chefs Table series. (He wasn't as intense as the TV show depicted him but then most male chefs have a penchant for starry eyed women, I have learned). On that very trip I took a train to Amsterdam, where I spent my birthday. It was my first birthday alone and it was an exquisite experience because I got to be completely indulgent and do whatever my heart desired, which included perusing the shelves of grocery stores identifying random ingredients and brands of food that I had never seen. I got to spend hours at organic markets and eat ice cream multiple times a day from the places that I'd found to be noteworthy. I made contact with a Dutch musician who gifted me a ticket to his show in Amsterdam on the night of my birthday. Even though my bicycle chain broke on the way home, I got to walk the cobble stoned paths between the canals during a crisp Amsterdonian evening - I was in heaven.
At some point I went to India where I completed a yoga instructors course in Kerala. I am a 4th generation South African Indian and expected to have the "motherland epiphany" (the kind that American rappers seem to have in SOUTH Africa when most of them hail from the North) but instead I felt very South African. I learnt that culturally, we are very different but that the joy was found in the food that I sampled from street side vendors. I ate ice cream in the cold Gujirathi winter, but the milk was creamier than I recall from back home and I couldn't get enough of the fresh fruit flavours mixed with earthy spices like cardamon and nutmeg. The Indians make flat bread, chapati, that puffs up like a Blowfish when cooked on an open gas fire element. They scoop up unctuous dhals and mostly vegetarians food in the North. While the South is full of seafood imbibed with coconut and sometimes tamarind. That sweet-sour taste of South Asian is similar to what I grew up with so it reminded me of home but also broadened the horizon of my palate. It gave me insight to a culture of people through their food. Food that I consider to be my own even though I was born so far away.
Over lockdown, I found myself back in my hometown, Durban. I got to cook and eat with my family, which meant that I ate dishes I had only eaten in childhood. During lockdown we all became Master Chefs because we were bored and we had to eat. This was one upside of the Covid-19 pandemic, people started to cook again. I mean, who didn't make a banana bread or attempt some sourdough starter? It was over this time that I got to slow my life down and cook because I felt inspired. I started cooking the way I did before this whole food journey began. I cooked as a creative outlet and I cooked with whatever was in my fridge and pantry. I cooked my feelings and the result was damn delicious! The recipes I ended up cooking often were those that had a South African Indian crossover with global food culture. I cooked in small batches so that my housemate and I didn't have to eat the same thing for days on end (my nightmare) and I decreased the sugar in desserts and cakes, while also decreasing starch in the food. When applied to South African Indian food, that's a big step because the food is often irrelevant with its double-carb-life. South African Indian food is not shy to throw in potatoes, rice and beans with bread. I am a runner, yogini and generally sporty person. I believe that one should always trust the skinny chef because they understand the balance about food and life. Food serves people and allows them to live their best lives, much like coffee. Literally. Not in the Millennial way of speaking. That led me to produce my ebook, Eat Glocal. It's a concise collection of a few recipes that I cooked during lockdown. Cauliflower Rice Lamb Biryani, Bacon Dhal, Cardamon, White Chocolate and Sunflower Seed Blondies, to name some of the highlights.
The recipe I've created especially for Coffee Mag is a spiced coffee rub that I've laced a very Hipster-cut of beef, The Skirt, with. It's part of the Flank that is intensely flavour, being on the underside of the beast. Another upside of this cut is that it is super quick to cook after a little overnight marination which doesn't need more than a sprinkle of the spice mix and some time in the fridge.
This rub is a sweet, smokey, spicy combo. I chose Skyline Coffee's Neighbourhood Blend because it's a Guatemalan/Ethiopian blend (a throwback to my visit), with grapefruit, dark chocolate and plum undertones that work beautifully with the warm earthy spices I've paired it with.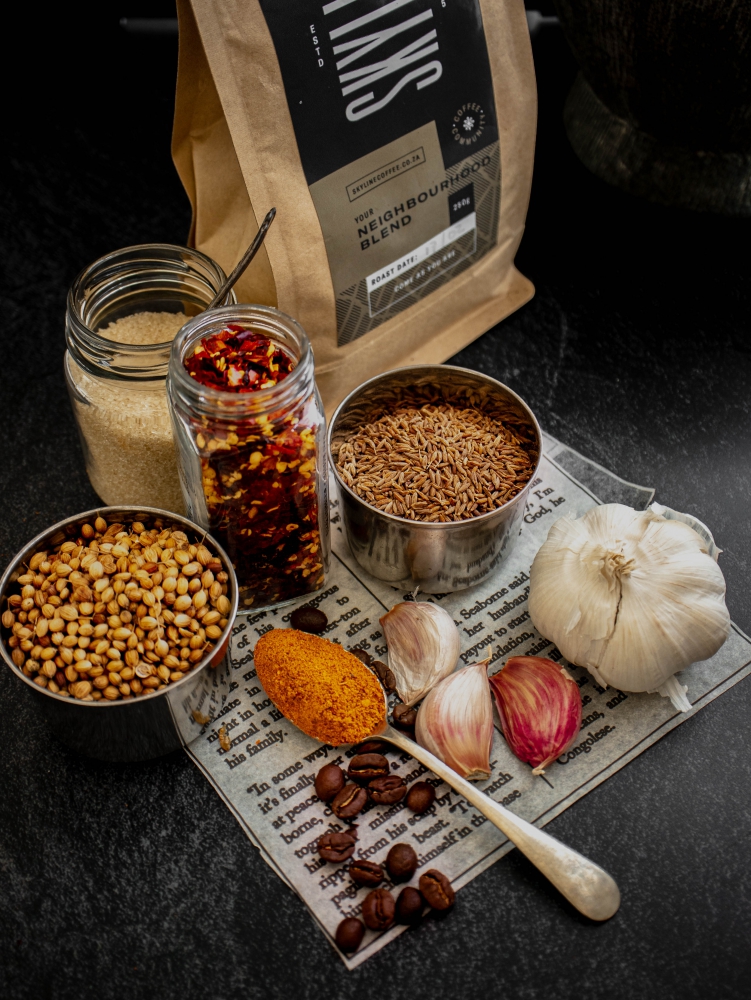 Spiced Coffee Steak Rub
Serves 4
Ingredients
900g skirt steak
2 tbsp salt
3 tbsp dried chipotle powder
2 tbsp Skyline Coffee's Neighbourhood Blend, ground
2 tbsp brown sugar
1 tbsp cayenne
1 tbsp black pepper, whole
1 tbsp coriander seed, whole
½ tsp cumin seed, whole
½ tsp dried red chilli flakes
6 cloves garlic, sliced
600ml oat milk
4 tbsp coconut oil, melted
Method
The day before you serve the steak, trim any excess fat. Pat dry. Sprinkle with salt.
Mix all the dry spices together. Using a pestle and mortar, grind the whole spices and add to the mix. Apply the dry rub to the steak and place on a wire cooling rack with a tray underneath. Place the steak in the fridge, uncovered overnight.
To serve:
Take the steak out of the fridge at least 2 hours before you cook it. It needs to be at room temperature before you cook it.
Using a mandolin, slice the garlic. Divide the milk into 100ml portions and boil the garlic in 100ml of oat milk, 3 times. Each time, strain the milk and keep for cauliflower puree. After the 3rd boil, drain the garlic slices and dry on kitchen towel. The garlic should not have any excess milk on it.
In a small, deep pot, heat the coconut oil. Fry the garlic in batches until golden. The garlic will burn early and turn bitter so don't take your eye off it. Drain the crisp garlic on kitchen towel and reserve the oil.
Heat a cast iron pan until it starts to smoke. It needs to be HOT. Brush off the excess dry rub from the steak. Using a pastry brush, brush the steak generously with the garlic-infused coconut oil. Fry for 3-5 minutes per side. Allow to rest for 5 minutes before slicing. Serve with some cauliflower puree, greens and sprinkle with garlic crisps.