We walked into the tiny shop on the corner of Melle and Juta Streets in the heart of the Joburg city with great expectations, after a couple of people had recommended we pay it a visit. It is a no mess, no fuss sort of place, simple, if a bit stark, but all else about this little space pales in comparison with their roaster.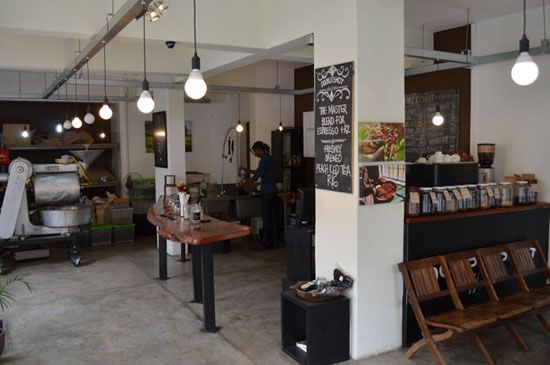 Well, hello! I couldn't take my eyes off the ancient machine, still in use! Ain't she a beaut.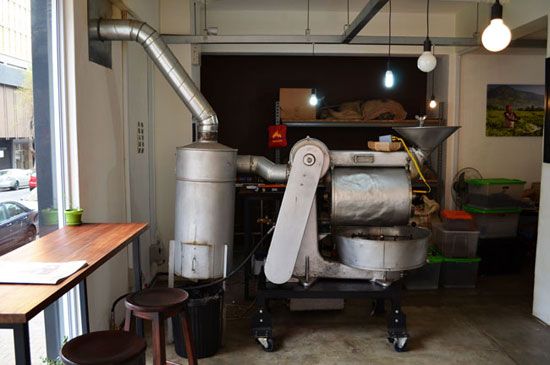 We asked Alain, one of the owners, to tell us it's story:
"Its estimated date of production was 1916 and is a 7kg batch machine. it was considered the Rolls Royce of roasters in its day, and has some great features, such as very variable air flow control, a manual crank for the drum, lenticular cooling tray paddles. its very over engineered, solid components. to the best of my knowledge, the plans where lost in WW11 and G.W. Barth pulled out of small coffee machine production to focus on larger cacao roasters only. im in contact with some people ( such as James Hoffman of Square Mile Coffee Roasters) who have Barth roasters ( he has a 40kg batch machine) and they all swear by them"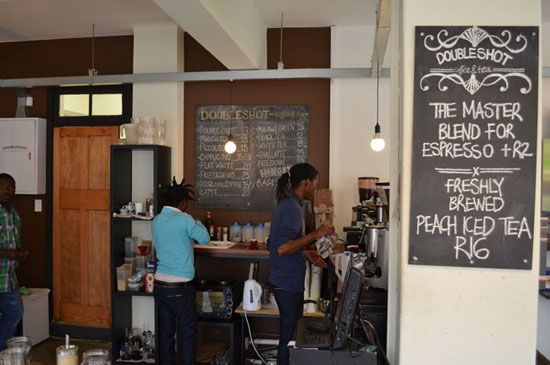 The
doubleshot
team is a partnership between
Alexander Cathcart Kay
, owner of Malawian tea and coffee estate,
Satemwa
and
Alain de Assis Rosa
, a master blender and the creator of Tea Box & Mate de Sol, the only locally based blender of loose leaf teas.
That means that they have direct access to the best of the best Malawian coffee and tea. This is good news for the joburg coffee community.
The estate itself has a rich history, apparently dating back to Livingston (yes,
that
Livingston, a great uncle no less) and provides labour to around 3000 workers. Satemwa is one of the leading African producers of coffee and they are determined to maintain a high level of quality (check out the farm here:
www.satemwa.com
)
They also source various other single origin micro-lots from around the world that master blender, Alain, combines to delight the palate. The blends change constantly, so each trip there promises a new flavour experience. These premium coffees are all roasted in store on that
gorgeous hunk of metal
, the antique Barth roaster.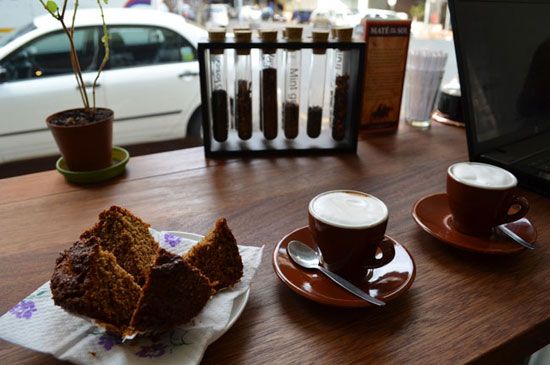 Alex owns a coffee and tea farm. Alain is a master coffee and tea blender. The antique Barth roasts coffee. How can this experience be anything other than phenomenal?
Maybe you should pop round to order yourself a double of The Master Blend and take some beans with you to enjoy at home. Take that sip
and tell us about it!
---