---
Fikile Khuzwayo has always inspired us with her tenacity and her positivity. She must be one of the hardest working women in coffee and she does it all with immense grace and a smile through it all.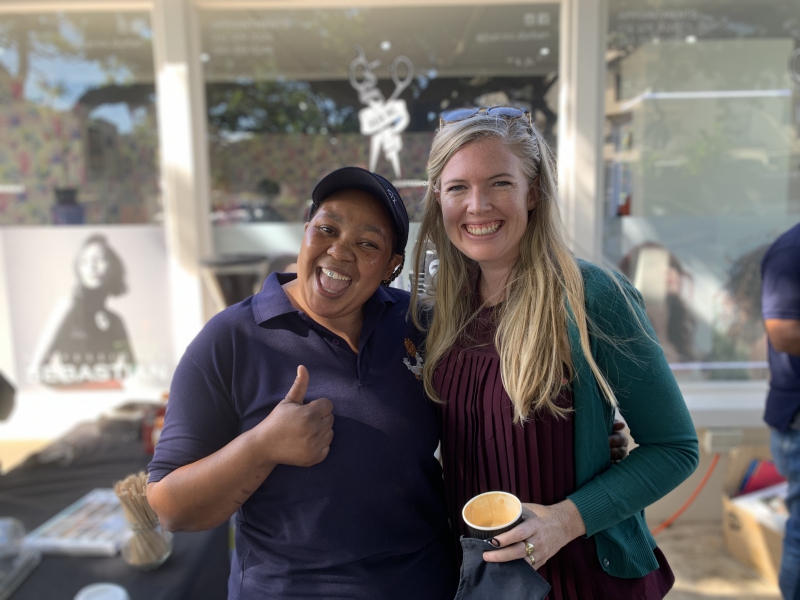 Fiks has steady employment through the Mr Price Foundation and has been making amazing coffees for the Mr Price Head Office team for many years. She loves her Mr P family! She has always had a dream to start her own business and through the uncertainty of last year, where the offices were empty, Fiks made a decision to take the first steps in that dream. Enter Fiks: The Coffee Queen!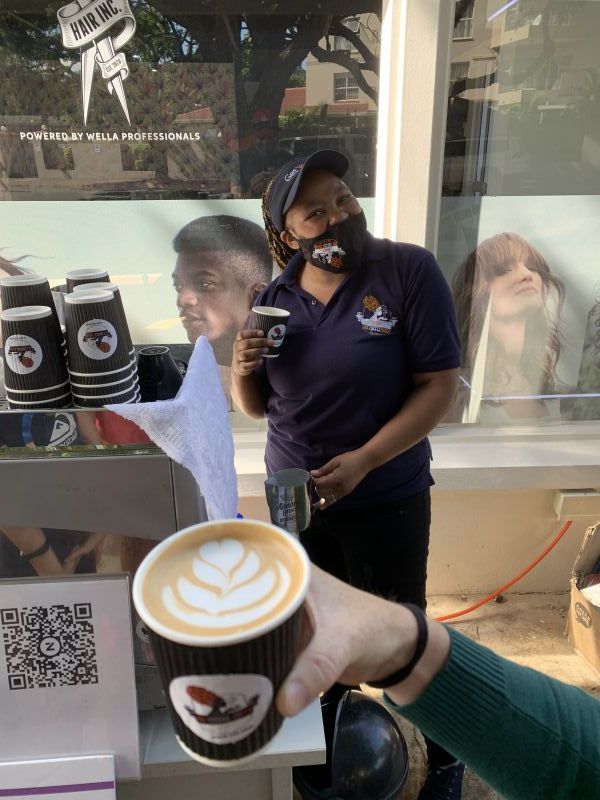 Fiks takes making perfect coffee completely in her stride and she makes a four-tiered tulip and smooth and delicious coffee look so easy! She is using coffee expertly roasted at Lineage Coffee.
The thing is, in the life of the hustler and the entrepreneur, support is always needed. And Fiks with the help of her husband and son, is now working 7 days a week to keep her dream alive, so that one day she will find a space she can call home. The mobile set up in front of the wonderful crew at Hair Inc, who have given Fiks a lot of help, is such an awesome start. You can give her support too, by going to buy an amazing cup of coffee on the weekends. She is currently at this location 9am-2pm Saturday's and Sunday's. She is also available for hire for events!
You won't regret it!