Words By Anastasia Prikhodko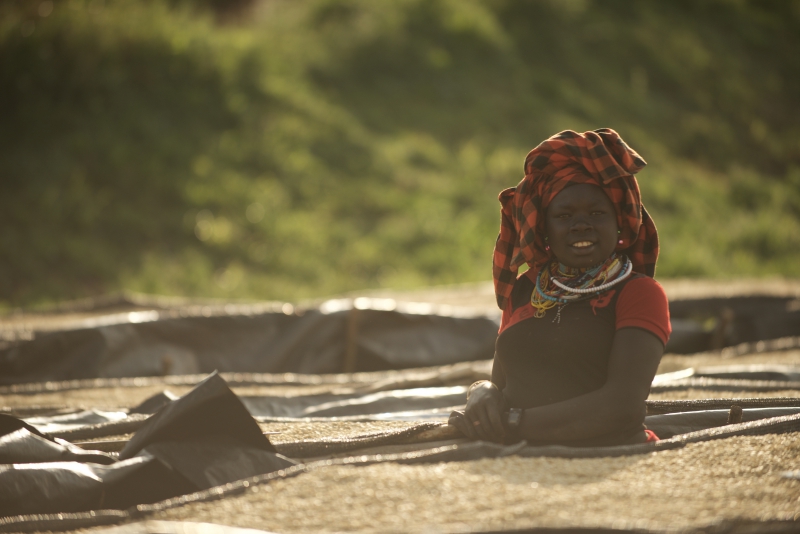 Anastasia Prikhodko investigates why you should make your next cup of coffee using beans from one of the many origin countries in Africa. Rich, complex and rewarding like the land they were grown on, every cup holds a story and international interest in this incredible crop is steadily on the rise.
Consumption of African coffees is changing. The rise in consumer income has helped to increase coffee drinking habits while the demand for speciality and origin-specific coffees is surging. These industry changes present an opportunity for the African coffee market to further expand and export its coffee production.
"Everyone at ONA Coffee has always loved African coffee," says Sasa Sestic, Barista and Founder of Australian-based coffee institution. "Most of us had our first 'Wow' coffee experience with an African coffee." For Sestic it was a natural processed heirloom coffee from Beloya, Ethiopia. The narrative of coffee coming from Africa is known across the world. Still, it is only in recent years that it started to gain the recognition it deserves. "There's a certain reverence of coffee from Africa," he says.
But ONA isn't just about coffee. "We want to ensure that we are engaging with the right people and the right communities," says Sestic. "We are adding value to their lives and business by engaging and seeing what their needs are. It's always a collaboration and a conversation."
ONA, which started in Australia's capital city, works closely with regions including Guji, Kochere and Haru Suke in Ethiopia. Through its green bean partner Project Origin, the company is also doing experiments and improving infrastructure in Kenya.
"We've helped to build the first well and purchase and construct drying beds through the proceeds generated from the sale of my book," says Sestic. "We have also funded the building of a bridge in Ethiopia."
In the past few years, demand to understand and learn African coffee has risen, confirms Sestic. "There are a lot of great practices that African producers and experts have, such as screen grading. I have noticed there are more direct relationships happening, and they are having a positive effect on both ends of the coffee supply chain."
To continue serving high-quality African coffees in the future, investments and relationships in Africa need to ensure that everyone is benefiting. Or that nothing is being done at the expense of anyone else.
"Our philosophy is that everyone has to win, or come out happier and better off than when you started," he says. "There's no point entering a relationship and trying to build infrastructure, then walking away within one to two years. It needs to be a long-term and meaningful relationship - otherwise, you risk taking advantage of people."
The former barista champion has also picked up on a few trends as investment and collaboration with African countries grows. "The processing experiments we have done with partners in Ethiopia are influencing the way we approach processing and fermentation with other coffees across the globe," he says.
"When we worked with Agnieszka Rojewska in 2018, the coffee we sourced and roasted for her was an experimental lot from Guji, Ethiopia," he says. "It was the first time an African coffee has been used to win the World Barista Championships. Straight afterwards the demand from our customers for more of this coffee and others like it was insane."
All of the coffee that ONA Coffee uses is sourced through Project Origin. Originally founded as a division of ONA Coffee, it has since become an independent business that works in 12 coffee-producing countries around the world, three of which are in Africa.
"Ethiopia is the second biggest country we work with. It is most certainly the favourite of many customers of ONA Coffee," he says.
But Africa's coffee industry growth isn't only about exporting. Locals are also interested in coffee. And the more that locals buy African coffee, the more the region is safe from changes in the global market.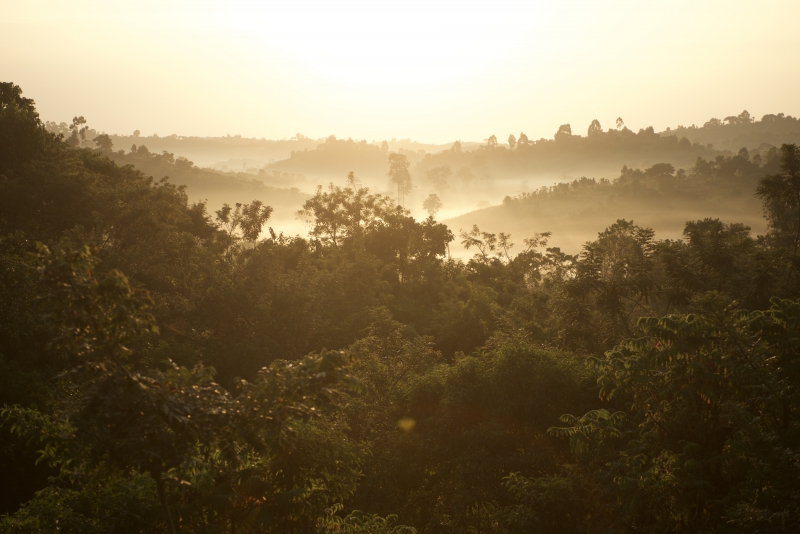 "Africa is where my heart is," says Jonathan Robinson. Robinson is the founder of South Africa's first roaster of certified fair trade coffee. "I love this continent. I wanted to make sure that African coffee got the exposure it deserves in South Africa."
East Africa's coffee industry expects to go through 7.5% market growth from 2019 to 2024. Being the birthplace of Arabica coffee and the largest coffee producer in Africa, Ethiopia has a significant hold on the sector. The country supplied 6,943 60-kg bags of Arabica coffee production in 2016-2017.
Passion influenced Robinson to start Bean There Coffee Company in 2005 in his garage. "We were the first to bring in coffee from the DRC," he says. "We were [also] the first to bring in coffee from Rwanda." His vision proved successful as the company grew to three sites: two roasteries in Johannesburg and a cafe in Cape Town. "When I started, most of the coffee in South Africa was either South American or Italian blends," he says.
Robinson took it upon himself to introduce South Africans to the joy of African coffee. "We live on a continent which is the birthplace of coffee," he says. "We have the finest coffee on the planet. But we were bringing in coffee from South America, as well as imported coffees from Italy."
In 2005, African coffee was hard to come by. The widespread of it is often attributed to changing coffee trends. And according to Robinson, it's also because consumers realised that "African coffee is the finest on the planet." This rise in consumption of African coffee influenced a surge in the price of African coffee, he says.
Keeping close relationships with farmers is a primary focus for Bean There. The company works to build long-term partnerships with farmers through "thick and thin." Robinson adds that the prices to the farmer have not come down when the coffee price comes down.
"Funding, work with agronomists, and trying to get farmers to increase their yields is how we're helping grow communities," he says.
Investing in African coffee also poses several challenges. One of those is the government. Robinson explains that changes have had to be made in Tanzania because of government intervention. Dealing with cooperatives is another obstacle because of varying levels of financial literacy.
He says there have been incidents where cooperative leaders overpaid for the coffee cherry to the co-ops. "They put their own cooperatives under financial pressure," says Robinson. Adding, "In any business, you can encounter dishonesty and some fraud."
Another challenge is price. African coffee is expensive. So when things are tough customers start buying cheaper. "You can buy a Brazil coffee for a third of the price of a good Ethiopian," he says.
Despite investment in African coffee on a healthy trajectory, Robinson says there is still a long way to go. "As roasters worldwide, we need to be asking the hard questions. We need to ask importers, 'What are farmers earning?' He also believes roasters need to ask: 'What do the farmers get paid out of the FOB price?'
"Sometimes the answer would frighten you," he says.
Sander Reuderink is the Commercial Director at Trabocca, a Dutch green coffee importer. The company is an Ethiopia specialist. Its founder Menno Simons in 2000 invited the first organic certifiers to the region. "Most coffee in Ethiopia is grown organic by default. But until we certified the coffee the producers never received the premiums for its organic status," says Reuderink.
"The climate [in Ethiopia] is perfect for producing the highest quality coffee – if the infrastructure is there," he says.
To build this infrastructure, Trabocca invested in seven eco-pulpers. These were installed at coffee farms with the most potential. The machines are also 10% of the water-footprint of conventional disk pulpers.
"We invested in quality control, fermentation trials and waste-water treatments. Anything that makes coffee better and improves our environmental footprint," explains Reuderink.
Coffee generates around 60% of foreign income in the region in Ethiopia. Approximately 15 million Ethiopians rely on coffee production for their livelihood. Trabocca, recognising the social impact of coffee, is at the forefront of pushing for an increase in pay. This year, the company says it finally saw sustainability experts agreeing on the need for a living income for farmers. "If we pay farmers the right price and help them with productivity improvements, then we can end poverty from the coffee sector," says Reuderink.
For the upcoming Ethiopian harvest, Trabocca is launching a trial, where the farmer's income will not be a result of price and cost of production, but the starting point. "We're collecting payment details all the way up to the small scale farmer," he says. "This is to prove that our producers have generated a living income from their coffee sales."
In support of better pay, the company has a new initiative, which has "broken open the Kenyan coffee market" and "almost doubled farmer's incomes." The enterprise is between the people of Ndaroini Coffee Ltd in Kenya and Trabocca. The two communities have come together to set up a new supply chain and reward the smallholders.
According to the Trabocca website, instead of paying 55 Kenyan shillings per kilo cherries (which is the industry standard), it paid Ksh 100 per kg cherries. And an extra Ksh 21 to the factory for quality improvements.
Coffee is and will continue to be one of the major global exports. It is the primary source of income for Burundi, Rwanda and Ethiopia. And for years, coffee has been a significant earner of foreign exchange and pivotal to the growth of the economy for African countries.
Thus, investing in African coffee, strengthening the quality, yields, and increasing appreciation of African coffee worldwide will only continue to add value to the region.
"The future looks bright for African coffees," says Sasa Sestic. "We just need to make sure we're taking care of everyone along the way and creating a sustainable future."