Contributions from Jorge Jacobi Montalvan and Lisanne Oonk
---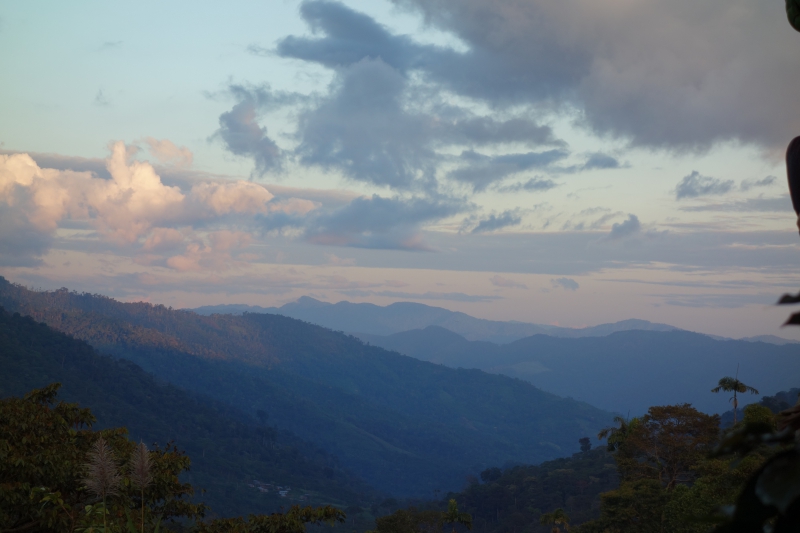 Intro by Mel Winter
When I dream of visiting Peru, my first thoughts are of exploring the Inca culture and traveling through jungle to get to the high reaches of Machu Picchu. But as I have recently discovered, while the history of this beautiful country is fascinating, the future of its people, particularly those involved in coffee, is even more exciting.
According to a study by the SCA, the average age of coffee farmers has for many years been rising, sitting around the 60 year old mark, with little to financially attract the next generation to this profession. It's a global issue. And certainly if they continue using the same methods and therefore being paid the ridiculously low C-Price, the sustainability of remaining in this field hardly seems viable. How can a crop supposedly so necessary to much of humanity be decreasing in value according to the stock exchange prices? Well, as you will have read in many issues of this magazine, the system is broken and it is up to us as coffee lovers to support the people bringing into a new era. Through a coffee showcased by Rosetta Roastery recently sourced by Cultivar Coffee Peru, we were able to get in touch with the head of a farming co-operative in the Pangoa region of Peru, just east of the Andean mountain range in Central America. Jorge Jacobi Montalvan gives us some insight into how things are changing at farm level.
How did you get into coffee farming? Or perhaps a more accurate question, what has made you stay in coffee farming when it is so difficult to get out from under the crushing C-price structure?
"We founded our small association 'Selva Virgen de Peru' in Pangoa in 2016. The organisation consists of 32 persons. From those, 15 members are women and 17 members are men. We founded the association because after the big Roya (leaf rust disease) breakout in 2013-2014, many of us realised we had to do things differently in order to thrive as coffee farmers. We heard more about the focus on quality in the cup from potential buyers, and so we started to focus on producing high quality coffee. We planted varieties that we knew would do well in flavour. And year after year we encouraged the most motivated members of our organisation. In 2018 we even participated in the Cup of Excellence, and we won the 31st place, being part of the national winners. That coffee was actually mine."
"And why we stay working in coffee? Well, the answer is, we are from the country side. And the best thing we know is how to cultivate the land. And therefore, I for example as a son of farmer, I see that my parents always have sold conventional coffees. But me, my generation we are seeing new opportunities to overcome the challenges in coffee. So it is actually us, the children, who are motivating the older generation to keep farming coffee. Thanks to coffee we live here. I was born among the coffee plants, I grew up on the farm. Even though there were so many problems, thinking of the terrorism we had to endure, I would not like my parents to sell the land. It is the land where we were born, it is our tradition. We believe it can be profitable, but we have to keep adjusting to new tendencies. We have to improve our quality. But we also have to improve the productivity, because with higher volumes of production it will be more profitable."
Can you share more on the specific steps you took, or practices that you implement to enhance coffee quality as an association?
"I personally got a scholarship to do the Q training back in 2009. So I belong to the first generation in Peru to graduate as a Q grader in that year. I never renewed the license, but I have experience as a cupper. And when it comes to quality, we have done so many trials in the past years. We harvested coffee when it was full moon, we did selective harvesting, and did trials with fermentation, fermentation in GrainPro bags. In the altitudes, where it tends to be quite cold, we did trials with fermentation in GrainPro bags and we would add bottles with warm water to accelerate the fermentation. It always gives a feeling of satisfaction when it turns out to taste very good.
Also via a local company in Pangoa I got the opportunity to travel for an educational visit to Panama early 2018. We visited the farm of Francisco Serracin. We brought some Geisha seeds from his farm, so next year we will be harvesting our first Geisha micro lot. But we also have Typica and yellow Caturra. So I am sharing what I am learning with the members of the association. That is the whole idea, right? That we grow together.
The first years were not easy, it was hard in the very beginning, because one needs to know a lot to improve coffee quality, right. But every year we improve and we try to fulfil the needs of the specialty market. And one important thing: in our association there is no gender discrimination. We support the 15 women in our group just as we do for the 17 men. Both men and women can be farmers. In the end we all live from our farms, we all share the land where we grow our plants. We all try to be autonomous and economically independent. As an association we want to facilitate direct relationships between our members and the buyers. If a roaster wants to meet a specific farmer, no problem, actually perfect!"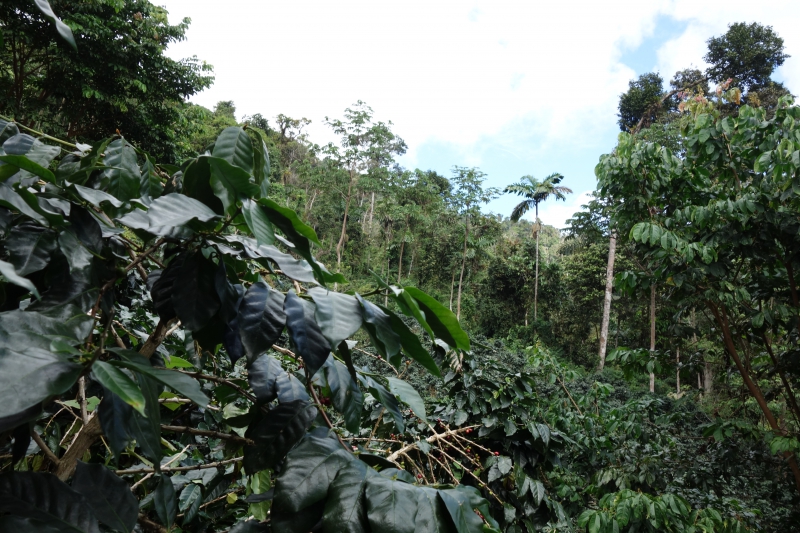 ---
Producing great coffees is one part of the puzzle, but these coffees need to find roasters to coax the incredible flavours from them, that is where green bean importing companies come in. We chatted to Lisanne Oonk, who together with her business partner Theadros Mellink established Cultivar Coffees in Peru with the specific objective to work with small-scale growers.
How did Cultivar come to be?
"Theadros and I met each other working for the same coffee importer, Trabocca in 2012. Theadros has an educational background in value chain development, with a specific focus on working with smallholder farmers. He just came back from the United States where he worked with a coffee roasting company after he won a scholarship (related to entrepreneurship and business ideas). And I just finished my masters in Cultural Anthropology and Non-Western Sociology the year before. I did field research and lived with the Ngäbe-Buglé coffee pickers/workers on a coffee estate in Panama (and studying the migration between the estate and their homelands, the indigenous Comarca Ngäbe-Buglé).
We shared the fascination for the Specialty coffee sector, but what we really loved was to endlessly talk over different coffee origins, smallholder farmers, the decisions they make, and why they make certain decisions. We had plenty of ideas of what we would do when working with farmers, and what we would like to try and learn. Some years passed, I worked elsewhere as an advisor on sustainable economic development, and Theadros gained a lot of experience in sourcing coffees from Ethiopia for Trabocca. But at some point in 2017, I quit my job and decided that the only way to learn how to do things differently is by actually trying and doing, and learning along the way. Enough talking! Theadros advised me a lot while I started, and decided to join the project/business in 2019. Early 2020 he moved to Peru with his wife and children."
You obviously see huge potential with the Peru coffee growers, tell us what attracted you to this region.
"The families that we work with share the potential to produce top qualities and are located in an ideal environment (think of altitude, microclimate, and soil type), but a lot of quality is lost due to lack of knowledge, network, resources and infrastructure, and financial impulses from the market. It is the dysfunctional global coffee market that motivates us to find out how we can do things differently. We don't pretend to have all the answers, nor do we want to make any big claims of impact. With our company we want to learn how to transform coffee supply chains and prove that small-scale farmers can have long-term profitable businesses and become thought leaders and innovators in the sector. Together with our partner farmers we focus on improving coffee quality and innovation (think for example fermentation experiments) but simultaneously we want to find ways so that farmers can scale their quality production and diversify their potential markets (so we do not just focus on micro lots and top notch coffees)."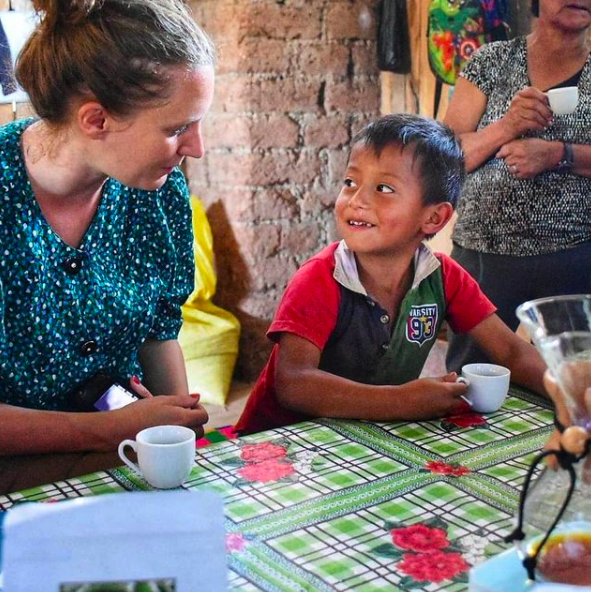 What is the process when engaging with farmers?
"When we start working with a group of farmers, we spend some days on their farms to jointly analyse all the steps in production, processing, storage and transport to get an idea where there is room for improvement. We might know what the (specialty) market demands, but the farmers know best what changes are desirable and realistic from their perspective, so it is important to take time for the dialogue en listen carefully to each other. Seemingly simple steps such as changing coffee picking practices often require a bit of a change in infrastructure on a farm. The same goes for prolonged fermentation and slow drying (all impacting quality in a positive way).
Oftentimes, one thinks of very technical things when it comes to quality improvement, but I think this is just half of the story. Because social relations are so crucial in understanding why people do the things they do. For example, if you want to do a workshop on coffee drying, it is important who in the household is actually involved in this practice (oftentimes it is assumed that the man, as the registered member in an organisation is the one who should attend a training). But it could well be that the women in the household manage the drying. Besides knowing who is doing what, it is important to know what drives each person to do things differently."
How do you see the future of specialty coffee in Peru progressing?
"Well, we are a small company and the number of farmers we are working with is growing fast. So we are working hard to establish a solid team in Peru the coming years, with people who have the same vision and coffee philosophy. Trabocca has helped us tremendously importing the coffees of these groups last year and connecting all of us to like-minded roasters. It is an exciting time and hopefully we can make meaningful change."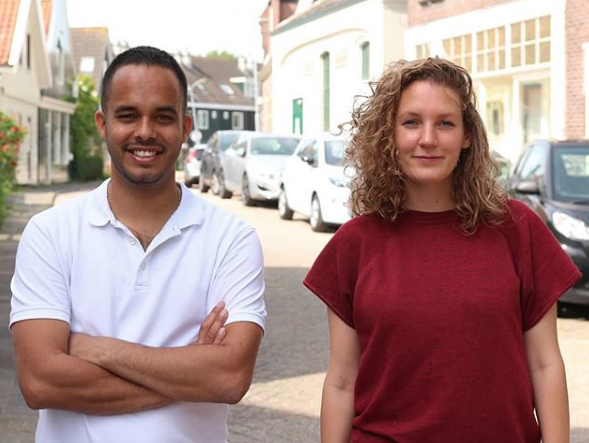 Theadros and Lisanne of Cultivar Coffee, Peru