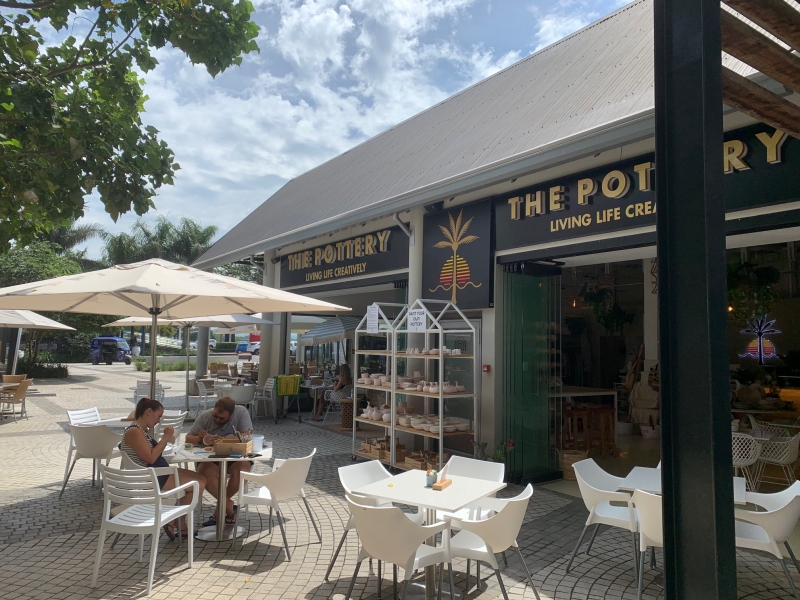 You know what I love? I love surprises. I love it when my expectations are completely blown out the water. If you have met me, you will probably have heard that I am not a fan of the whole shopping mall concept. It kind of fills me with dread, social anxiety and fear that I will spend unnecessary moola. Is that just me? I realise I am a weird one. So while I was very intrigued to make a few coffee stops at the Ballito Lifestyle Centre, I was not on the whole thrilled to be crossing the threshold into a mall scenario.
But then I stepped into The Pottery and there was Nomvelo. She was busy with a very enthusiastic and chatty customer when we approached the coffee bar, set at the back of this bright and airy pottery haven, but she caught our eye and assured us she would be with us soon and honestly my whole body just relaxed. I am a sucker for a friendly face and good customer service and Nomvelo was a breath of fresh air.
I could take in my surroundings while we waited and was blown away by the choice on offer in the store. The idea is that you can either buy the ready made, hand crafted pieces on offer, or you can grab yourself an unfired mug, cup, or any shape really and paint a masterpiece (however abstract!) that is all your own. Sweet! They fire up the in-store kiln every couple of days whenever there are enough pieces to fill the shelves (as you can imagine it takes a lot of power to create that kind of heat) and then you return to pick up your brilliant usable artworks. So fun!!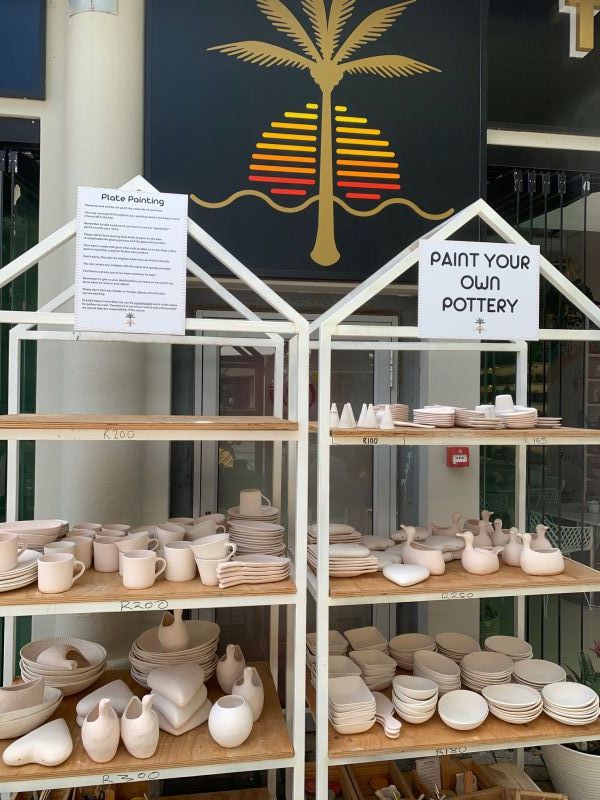 By that point, Nomvelo had thoroughly helped the chatty customer and was all ours. She is in fact the store manager and the barista, Pardon (who would also prove to be delightful) was out on an errand. She informed us of this only after she had served up a lovely looking cappuccino complete with heart latte art and everything! She has been working on her coffee skills and they're using beans supplied by the legends down at Infood Coffee Roastery, which is in fact where we heard about The Pottery and met the owners of the concept, Dillon and Joss.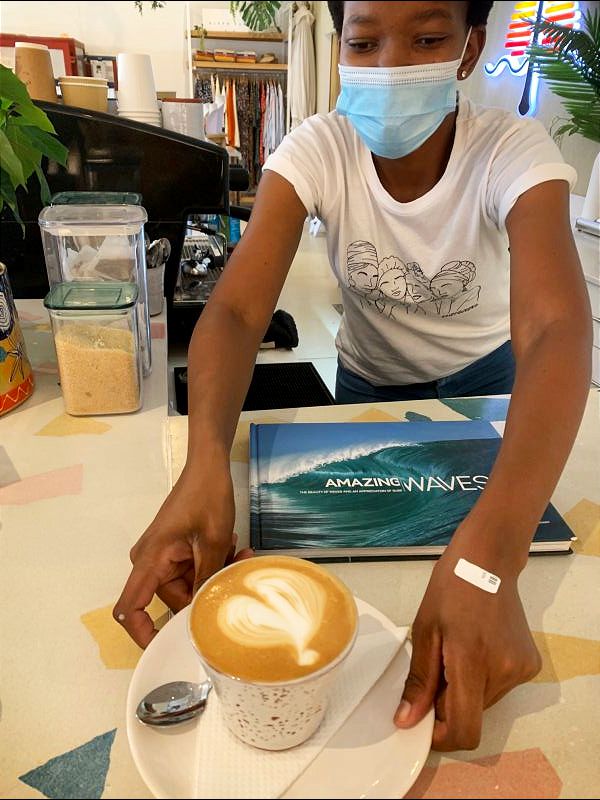 They've got another location in George, Western Cape. Fantastic! Also, thank you to Nomvelo and Pardon for making my day! I can just picture myself sitting outside in the sunshine painting a set of cups soon...