Umdloti, on the KZN North Coast, is one of those rare little villages that has both kept up with the times and remains in its own little village bubble. How they have managed to achieve this is unfathomable and how much longer it will stay that way is a question for another day, but for now, we can just enjoy the small town, good vibes that make it a wonderful place to visit. A new(ish) addition to the beachfront town retail line-up is Selections Coffee, started by a local for the regulars and you can feel that as soon as you walk in the door.
We've always said that a cafe is as strong as its regulars and here we have a pretty great example of that. It began only a few months before COVID hit, but that didn't slow them down, in fact it probably made the regulars even happier to have a place to go that speaks their language. What language is that you may ask? SURF. Well, really anything to do with the ocean.
Named after the infamous Selections Reef which exists along this special piece of coastline, we chatted to David, owner and ocean regular himself. "Look, I'm not a coffee connoisseur, but we know what we like and we serve a good cup. For us, it's mainly about the community."
He gestures up to the surf reel playing on the TV, shot by locals of the locals, even I recognise some of the faces barreling down the waves.
That doesn't mean that they don't pull a mean shot. They have a signature blend roasted by The Coffee Merchant and a team that serves up the good stuff all morning long.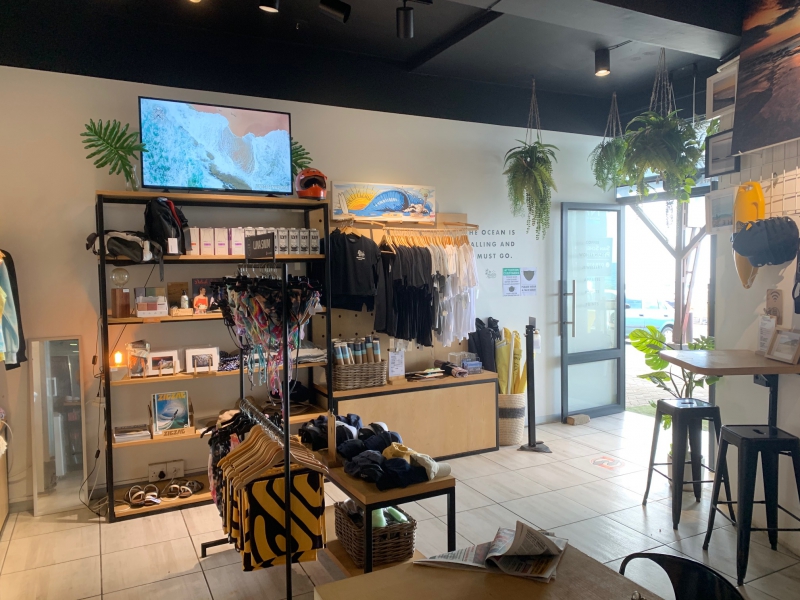 The cafe space doubles up as a surf store, art gallery and general hangout spot for the beach-loving locals.
Selections is as much a community space as it is a cafe. Dave has created a little surf store within the cafe, with bikinis and oceanwear created by locals and a wall where local surf artists can hang their work and sell a few pieces to the tourists and visitors to Umdloti.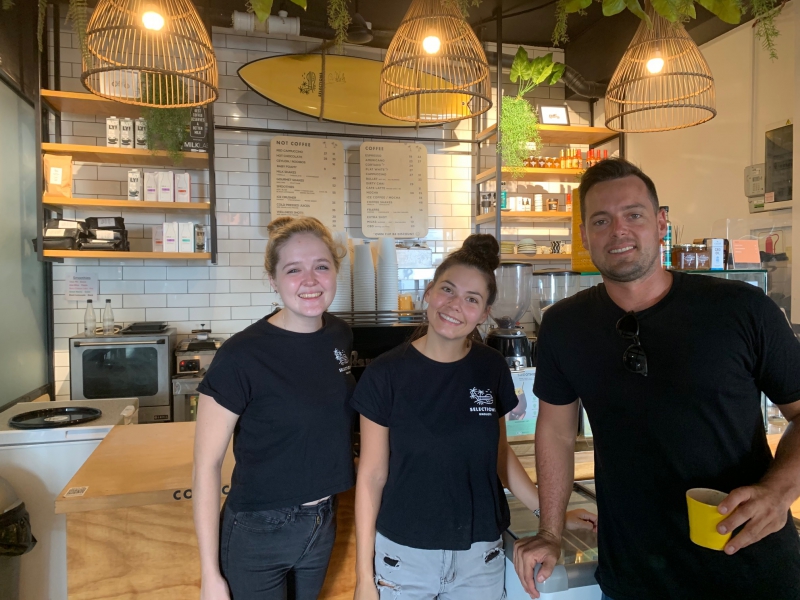 Dave and his team have set up a great community meeting point with good coffee, great eats, art, oceanwear and good vibes.
Dave also developed a cool app for the store - not just for coffee - but literally everything in the store is for sale on the app! It's a great idea, especially in a town where your customers are often more likely to be carrying a towel and cell phone than a wallet or a briefcase!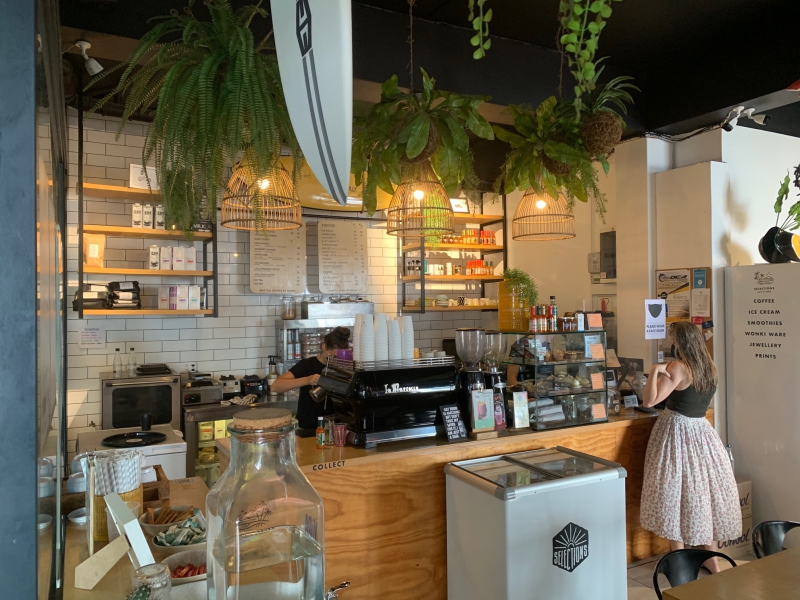 A fresh space in a fresh place. Umdloti is where it's at folk!
Dave has lots of plans for the space - from surf screenings of locals surfing the breaks around the village, to CRP and life-saving training to raising funds for a local outdoor gym. Selections epitomises the cafe spirit of community. Pull in bru.