When we look back on this past year (& likely the year(s) to come), what will we remember about cafe life? We asked Pang Isaac to document the cafe space in June 2020
All images Pang Photography
---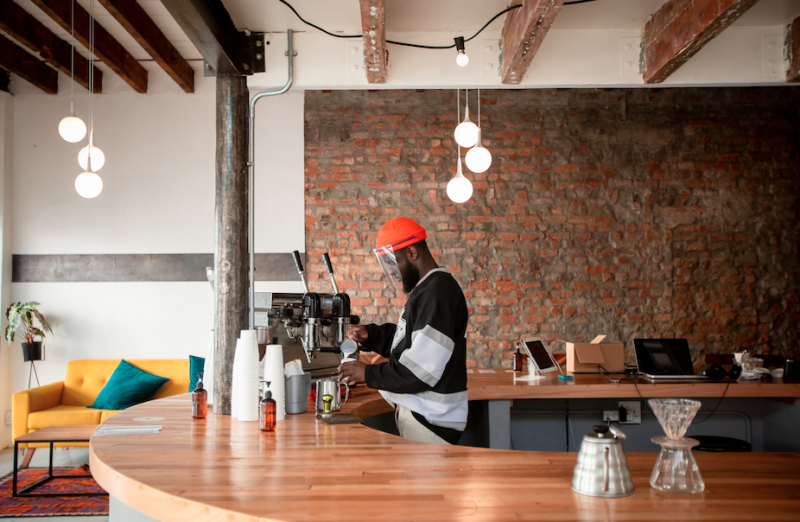 "Masks, sanitizer, take-away cups only…while COVID-19 has changed the way that coffee is served, it has not changed the way that coffee serves the people. The demand has been as high as it ever was and as a result many roasteries were deemed essential services in the food supply category. The difference has been in the way Café's and baristas have managed to get coffee to the people and have been forced to adapt to a new reality of serving their customers"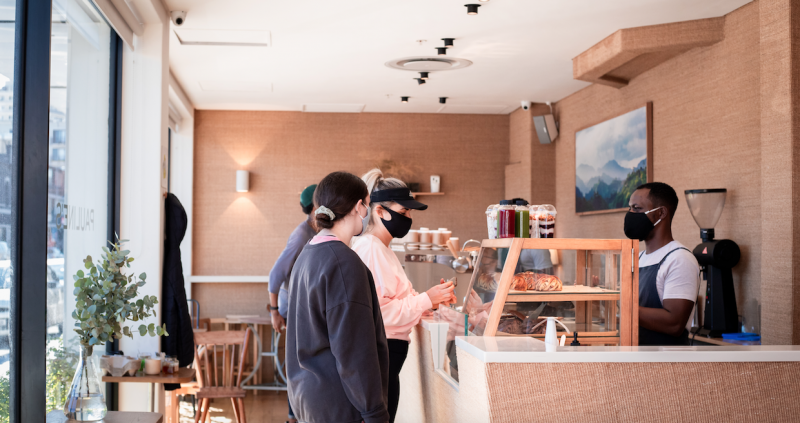 ---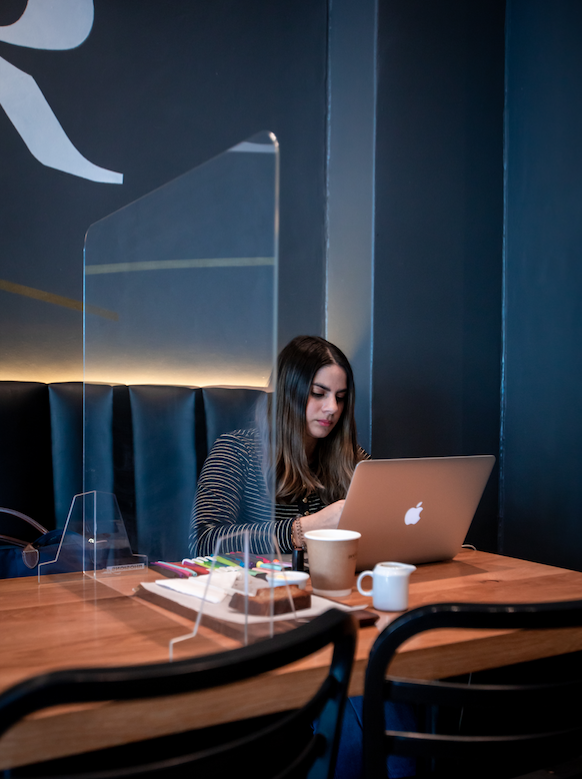 "The hard lockdown or Level 5 lockdown saw Café's being forced to shut on April 16th 2020. Since then, some businesses have closed permanently, others tentatively re-opened for Take-Away coffee only and others, finally, opened their doors under strict social distancing guidelines with a limited numbers of patrons allowed. This customer finds a quiet corner inside Bootlegger, Cape Town, behind a Perspex screen, to work at. Great innovation from the Bootlegger team."
---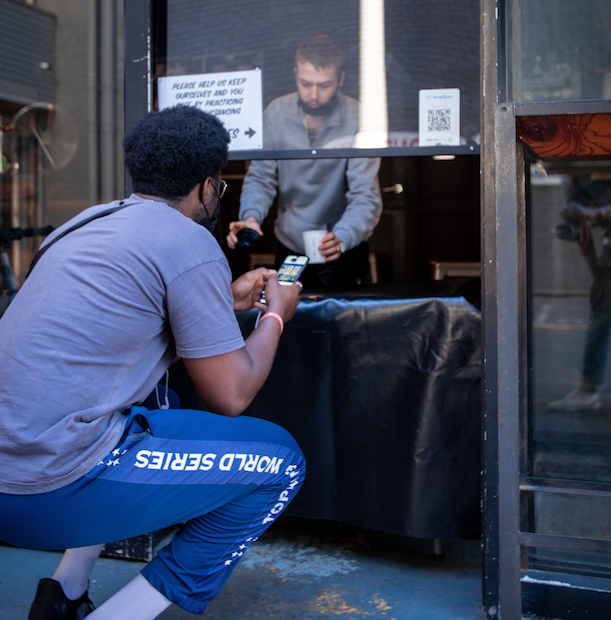 Café's are designed as comfortable, social spaces yet COVID-19 has forced a change in almost all areas of the Café experience. From touchless payment mechanisms, to receiving coffee through a discreet opening in the wall, to the bleak and somewhat lonely experience of drinking coffee alone, the question remains: How will Café's re-imagine the experience to create a new reality? Are we biding our time during this pandemic or will there be a lasting effect on this culture?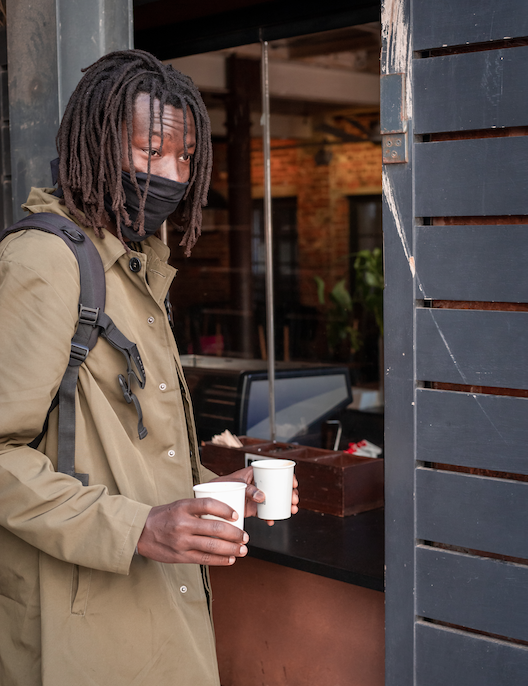 ---
"I'd like a tall, skinny, extra-dry, decaf, hazelnut latte please". Pre-COVID-19, wearing masks in public was unheard of in South Africa. It was something seen mainly in overseas airport. Now, it is law. It is necessary but it is also uncomfortable and makes it difficult to communicate. Add to that the fact that we speak many different languages in this country and you're bound to have some frustrating experiences! Please bear this in mind the next time you order, especially if your order is a complicated one.
---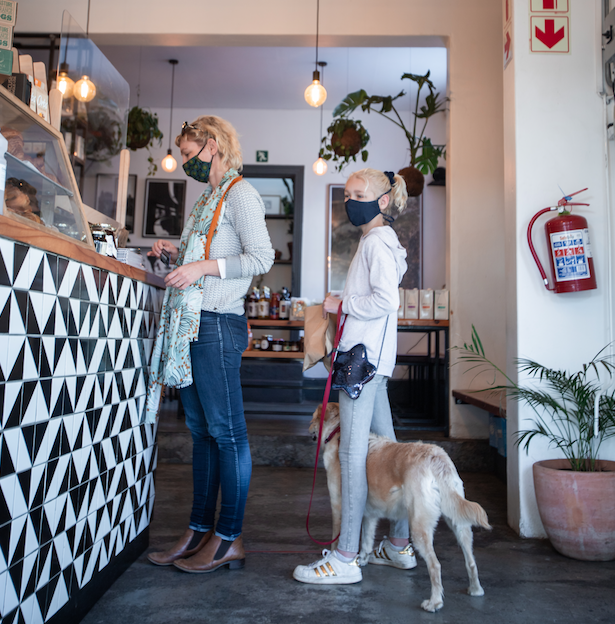 Coffee breaks – even just walking to the coffee shop during the 6am – 9am prescribed exercise times mandated by the law during Level 4, quickly became a ritual for many. The briefest taste of freedom, a liberty we'd all taken for granted, was seen through new eyes and appreciated by all members of the family. Even the four-legged ones.
---