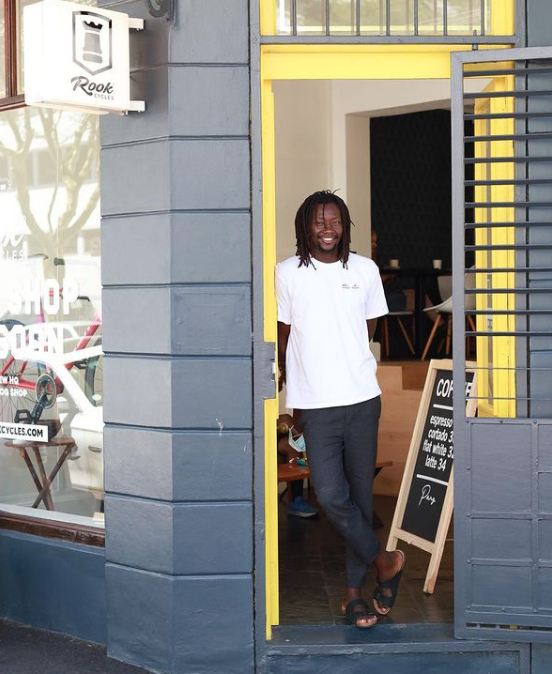 We love Pang! He is a very talented coffee professional and photographer and we have loved getting to know him a bit over the years. He has now started his own coffee bar! And we can't wait to visit!!! You should go hang out with him at this stylish new spot on Bree Street, Cape Town.
All images from their Instagram page.
---
How did you fall in love with coffee?
Two Danish guys insisted that I became a barista between studies. They were here for a six-month internship and they needed someone to manage their cafe. I attended a barista course at the time for two months and learnt the tricks of the trade. During this journey, I found myself falling head over heels with coffee, cup by cup. Before I knew, I had developed a passion for the art. The rest, as they say, is history.
Congrats on opening your new specialty coffee bar! Tell us about how it all came together please? The partnership of fixie bikes and specialty coffee seems like a good fit!
Well, cycling and coffee, what more does one need? I have always been cycling, it's been my way of getting around and I've always thought the two-wheeled life is the best one. Rook Cycles got in touch with me - as a local manufacturer of fixed gear and single speed bikes - to check out their store. I developed a good relationship with the guys and their new space is stunning and the puzzle pieced seemed to fit together too naturally to consider anything else.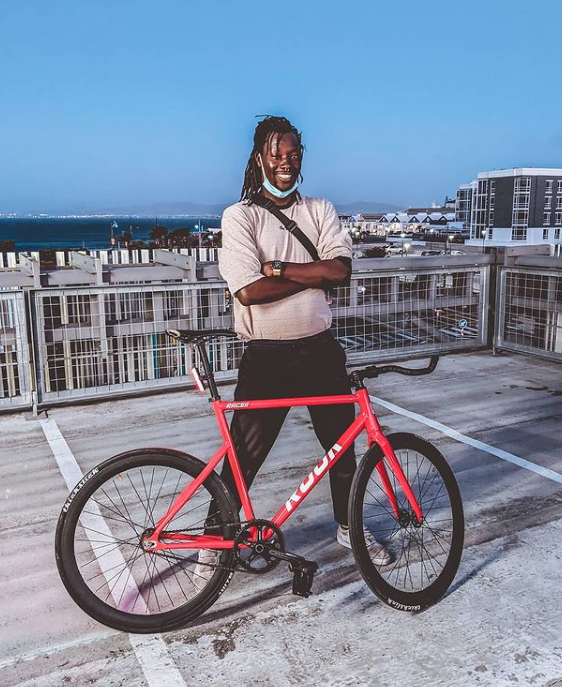 What coffee are you serving at Pang's Specialty?
Keeping it local and lekker, we serve coffee from Rosetta Roastery. Agua de Nieve is the go-to from Peru and it's perfect for everything from an Americano to a full-bodied flat white.
What is your favourite beverage on the menu and how would you recommend people try their coffee on their first visit to Pang's?
The best thing to recommend is a cheeky Cortado, but I often go for a flat white myself to wake the day up just right.
You take amazing portraits of people! And it seems you already have a strong community and following around you after having been open only a little over a month, how important is community to you?
Community means the most to me and to this space. The people around me not only create a vibe, but they're the reason this place exists. A lot of spaces seem to create cliques and exclusivity, but this is where anyone can come and feel at home. I've worked hard on offering a space for creatives to craft, for cyclists to caffeinate, for homies to hang.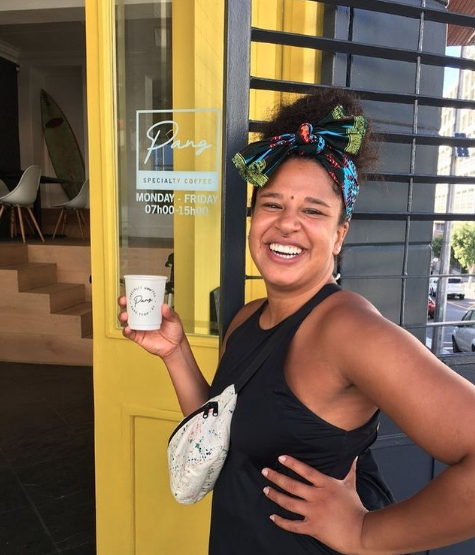 Where can our readers find you?
To come grab one of Cape Town's finest coffees, come find me at 173 on Bree Street. You'll see the bikes in the window and know you're in the right place!