We were recently approached by the team at Sucafina Specialty at a time when they are involved in an aggressive expansion plan, that despite the impacts of 2020, is taking shape in 2021 in a big way.
We know that the aesthetics only get you so far, but we are pretty smitten with their Originals Range, which is a really interesting range of a blend of beans from a single origin.
We caught up with them to find out a bit more about the drive behind this quickly expanding team!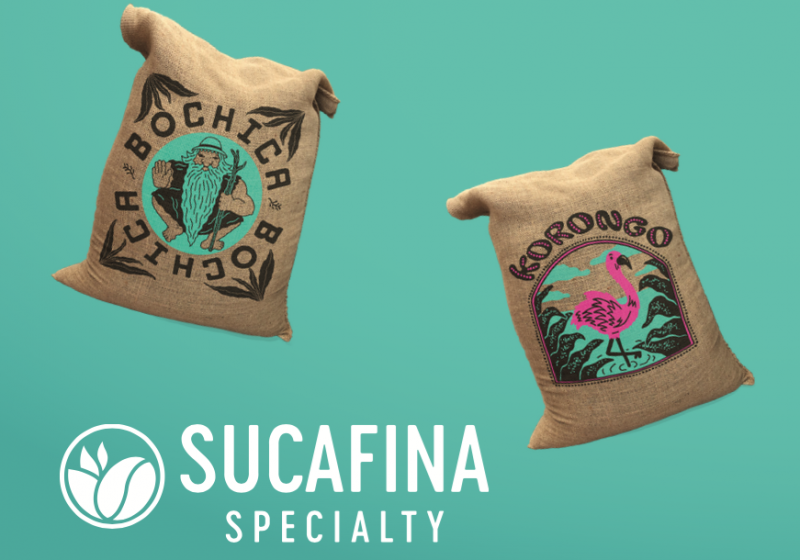 What is the ethos of Sucafina Specialty?
Sucafina Specialty is ultimately about shared value and making supply chain relations more equitable and profitable for all. We are a vertically integrated company, meaning that we have operations in many of the countries where we source coffee. This helps us to identify areas where we can make our operations more efficient, ultimately helping us pass more value directly onto the coffee producer and the roaster.
Another big part of how we operate is the concept of 'whole farm profitability'. Essentially, while we certainly focus on bringing high quality, specialty coffees to markets (and making sure producers are well-remunerated for their efforts), we know that most coffee farms, big and small, will produce a wide range of qualities. In order to be truly sustainable, they need to be able to sell all of their coffee, not just the small, top-end portion of their production. Equally, for a roaster the 'ideal' coffee can change depending on purpose and audience! This is why, whenever possible, we work to find homes for as much of a farmer's coffee as possible while also offering a wide range of coffees to our customers. This is why our motto is: macrolot to microlot.
We have pretty big goals for change, and building a more equitable and transparent supply chain doesn't happen overnight. But we try and keep that long-term vision while also celebrating the small victories in the short term. I would say we are realistic about the amount of work that still needs to be done, but we have lofty goals and ideals that guide us!
Tell us about your Sucafina Originals and the story behind these coffees? (We are obsessed with the branding, so gorgeous!)
Our Originals came about through our commitment to whole-farm sourcing and our commitment to quality. Pretty much out of our ethos! We saw a lot of demand for quality and consistency in single-origin blends that would be affordable to a wide range of customers while still ensuring decent prices for producers . We realised we could harness the breadth and depth of our vertically integrated supply chains, rely on our truly excellent QC teams at origin to ensure a consistent cup profile and score from lot to lot, and offer that perfect win-win for producers and roasters, alike. We love the branding too! One of the guiding principles was to draw focus to a key part of each country's culture or wildlife, and then to have a bit of fun with the designs.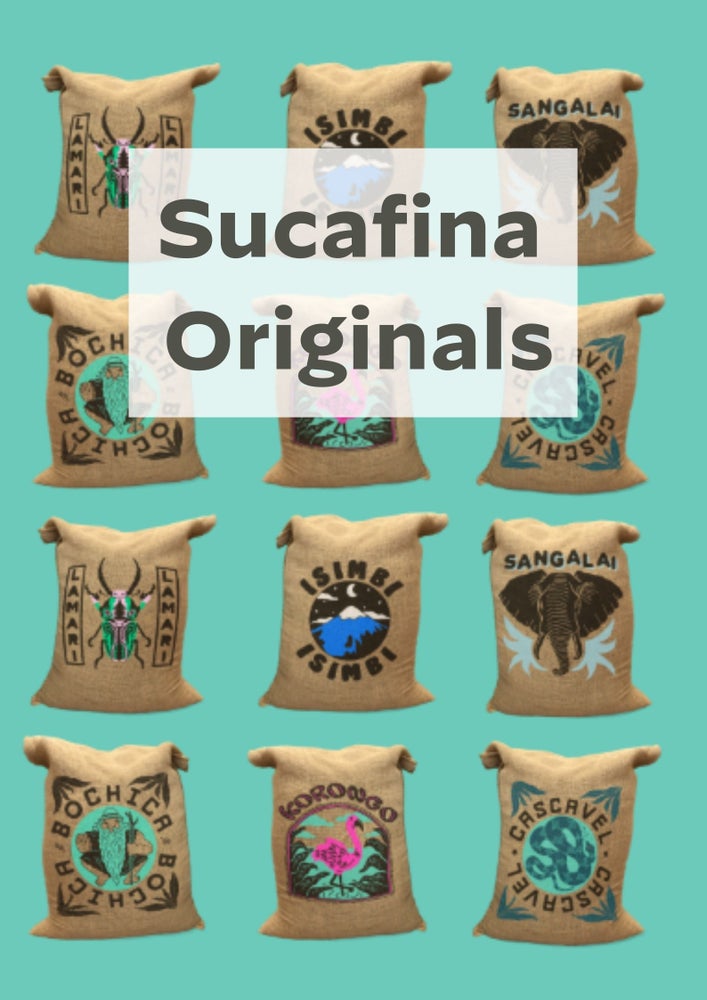 What can roasters expect from the Sucafina Team and what makes you an ideal green bean supplier?
The first thing they can expect is great service married with a wide range of expertise. We have a really amazing global team, and we work together to make sure our customers and suppliers are benefitting from the relationship. Sucafina as a company really does hold a set of shared values and purpose and a deep belief in what we are doing together as a company. As individuals we all share the same commitment to sustainability through caring for people, the environment and the well-being of the farmers we work with. This comes through in all our interactions, both with our suppliers and our customers.
Customers can rely on us for a wide range of coffee offerings, whether they are looking for a nano-lot of something truly unique and stand-out, or for that great all-rounder that works equally well as a filter and espresso base. We are unusual, in my experience, in that we really can tick all the coffee boxes, and if we don't have something available that very second, we can find a way to get it for you.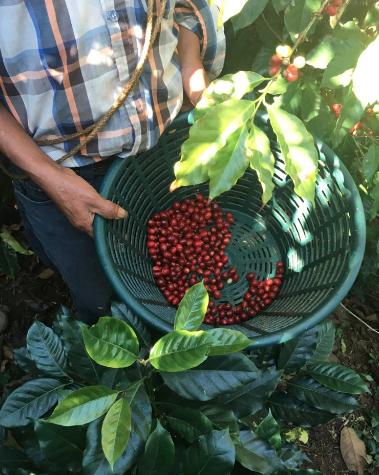 You're a company based in Europe (but expanding), and we're on the Southern tip of Africa, what attracts you to this market?
We are expanding for sure, and we've got offices all over the world. Currently, sales to South Africa are managed out of our Antwerp office. We have a designated trader for the Middleast and North Africa and keep a spot position in Dubai. We had seen a bit of interest in our Dubai offer lists from roasters in South Africa, and in the course of our conversations realised that South Africa has a hugely vibrant and diverse roasting community. There's so much good energy, and we think there are a lot of roasters we haven't even met yet that share our values.
Are there any coffees in your offering that are really blowing your mind right now? What makes them so special?
Well, first of all, ALL our coffees blow our minds :) But in particular, our Indonesia offerings keep impressing us more every year. The quality was already great, and it keeps getting better as Daniel, our Manager for Indonesia, and his team work towards deepening our partnerships there. We've got two lots on the way to Dubai from the Koerintji Barokah Bersama cooperative. We've partnered with these guys for a couple of years now, and you can see the result of all their hard work in the cup. The Sumatra Kerinci Gunung Tujuh Natural and Washed will arrive in Dubai later this month. Not only are both of these coffees of exceptional quality, each bag purchase also generates a donation of 1 avocado tree to Barokah member farmers. These tree seedlings will provide much needed shade and organic material for fertilizer, AND they'll help generate an additional source of income for farmers.
If you'd like to read a bit more of the business happenings behind the company that are allowing them more accessibility to the South African Region, you can read the Press Releases below. Amazing to see such growth in amidst the crazy happenings of C-19!
---
SUCAFINA ACQUIRES MAJORITY INTEREST IN COMPLETE COFFEE LIMITED (CCL)
GENEVA, SWITZERLAND – On 4 January 2021, Sucafina – a leading sustainable Farm to Roaster coffee company – announced an agreement to take a majority interest in Complete Coffee Limited (CCL) alongside the Breminer family, which will retain participation in the company.
The new partnership will provide added value for CCL's customers, expanding coffee offerings in soluble, specialty and mainstream green coffees. CCL will have immediate access to Sucafina's extensive global network of coffee supply chains and expertise.
Complete Coffee Limited has grown substantially over the years since its founding in 1929 as Alan J. Ridge & Co Ltd, its merger with Ernest A. Breminer Ltd. in 1943, and acquisition of Priory Tea and Coffee in 1986. Under the leadership of the Breminer family and its current chairman, Mr. Ian Breminer, CCL has a long and storied reputation in the global coffee industry, trading soluble and green coffees to a variety of domestic and international clients.
"Although the company trades internationally, our biggest market is the United Kingdom. This partnership with Sucafina will enable us to bring economies of scale, many new origins, as well as risk management and finance strength to enhance our offers to our UK clientele," says Mr. Ian Breminer, CCL's Executive Chairman who will continue to lead CCL as it enters this new phase alongside Sucafina.
Cory Bush, Managing Director of CCL, says "We anticipate adding people and resources over the course of 2021 to help accommodate our plans for the United Kingdom. Sucafina is also looking at additional acquisitions in other geographies as part of our strategic growth plans."
Sucafina SA, headquartered in Geneva, Switzerland, is poised to contribute greatly to and share in these plans. "Both Sucafina and CCL have grown from strong family-owned beginnings that are based on shared values," says Sucafina CEO Nicolas A. Tamari. "We welcome CCL to the Sucafina family and look forward to working together to serve the entirety of the British coffee market."
---
SUCAFINA OPENS NEW OFFICES IN INDONESIA
PT Sucafina Indonesia Coffee will bring the best of Indonesian coffees to the world.
BANDUNG, INDONESIA – Sucafina – a leading sustainable Farm to Roaster, Swiss-based coffee company – has established an Indonesia-based company, PT Sucafina Indonesia Coffee, to support their work with Indonesian coffee farmers. Sucafina Indonesia works directly with farmers, producers, dry mills and exporters. They develop, promote and deliver coffees from Sumatra, Java, Bali, Flores and Sulawesi to the international market and import globally sourced green coffee for domestic roasters.
Sucafina brings decades of quality and trade expertise from East Africa and South America to producers and processors in Indonesia. Established in late 2020, Sucafina Indonesia is based in Bandung, West Java with auxiliary staff located in Lampung and Medan.
Sucafina Indonesia will focus on building partnerships and providing financing, quality control, marketing and logistics to producers and local shippers to optimize efficiencies through the existing local infrastructure. Their two cupping labs and experienced local team enable Sucafina Indonesia to provide quality assurance and logistical support throughout the supply chain.
Several of their exclusive partnerships have already positively impacted coffee production in Indonesia. Sucafina Indonesia has invested in assisting partners to improve quality and market access, thus improving returns on coffee production. Additionally, in July 2020, Sucafina Indonesia's partnership with Koerintji Barokah Bersama cooperative and local governments made it possible to export locally grown coffee from the Port of Jambi for the first time ever. With this shorter trade route, the Cooperative stands to capture greater returns on their coffee and garner the support of the provincial government in developing their production capacity.
Indonesia is fast becoming a significant domestic coffee market for a wide range of local and imported coffees. In addition to their producing & exporting partnerships, Sucafina will also offer inventory featuring coffees sourced from Indonesia and beyond.
Daniel Shewmaker, Sucafina's Manager for Indonesia & Timor-Leste, will continue to oversee operations in the country. "Indonesia's coffee sector is dynamic and rapidly evolving, with layers of complexity and diversity," he stated. "The establishment of PT Sucafina Indonesia will allow us to offer a wider range of services and opportunities for both producers and roasters."