Red Espresso celebrates 15 years of innovation with 2 international awards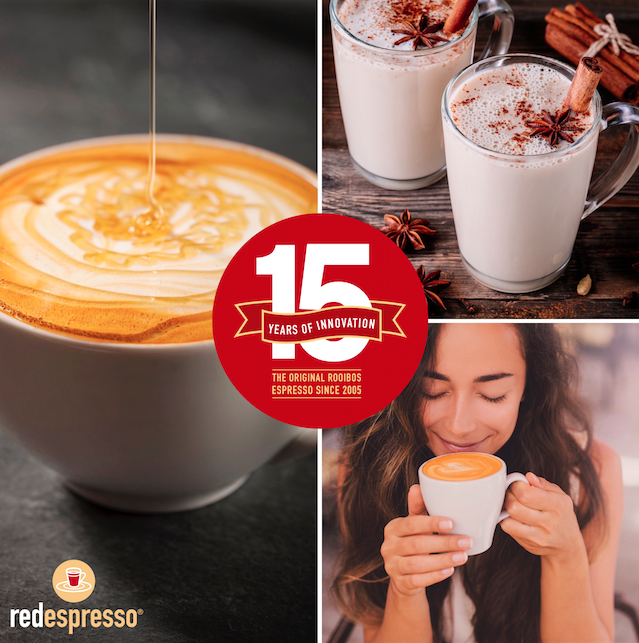 red espresso® has been your favourite healthy coffee alternative since 2005. From bringing you their classic rooibos red cappuccino® to their spiced chai latte and a colourful range of superfood lattes, it just keeps getting better and better for café lovers.
This month they celebrate 15 years of innovation and what could be more apt than winning two international awards that honour the incredible achievements this company has made and the people responsible for making it happen since the very beginning:
Corporate Vision UK Beverage Entrepreneur of the Year 2020 goes to Pete Ethelston, Co-founder and Managing Director of red espresso ® for "success demonstrated through innovative products and an exemplary reputation within the industry and customer satisfaction across the board."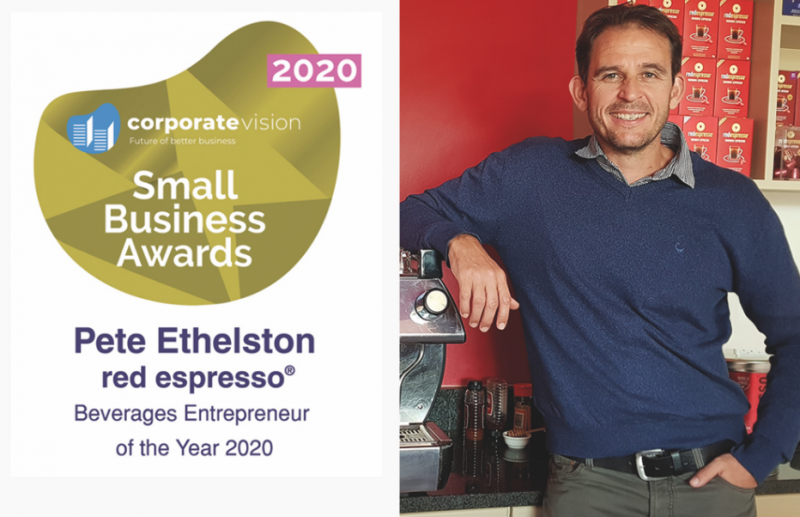 Lux Life UK Food and Drink Awards Most Innovative Specialty Beverage 2020 goes to Nic Reid, Head of Product Development at red espresso®. This award "commends businesses who prove themselves to be innovators in one of the world's most competitive industries by bringing fresh, exciting ideas forward, and celebrates the outstanding achievements made by those looking to solidify their reputation as industry leaders."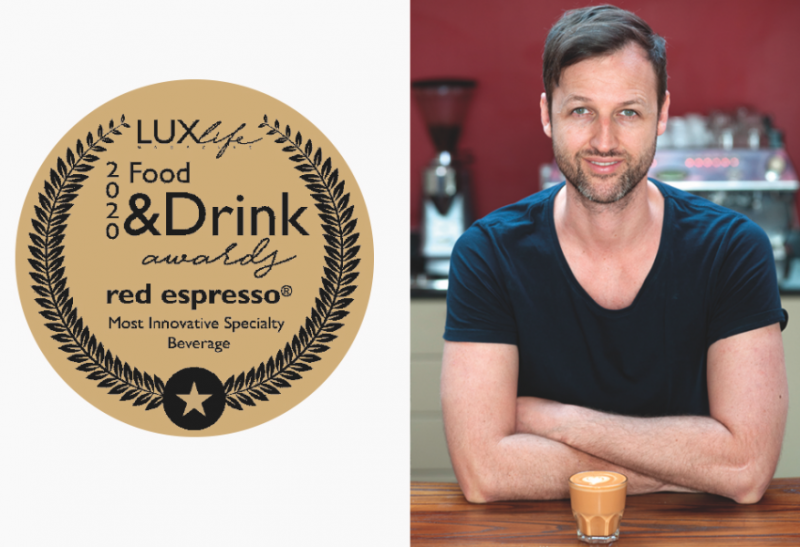 To win these esteemed awards during a year as tough as 2020 is no small feat for our home-grown entrepreneurs and we take our hats off to this family-run business for their passion, creativity, hard work and determination. They've now won a total of eight awards for pioneering healthy café culture and we have no doubt that they will continue to inspire and delight us (and the world) in the years to come!
We caught up with Nic Reid, the man behind the delicious drinks you've come to love, to find out more about where he gets his inspiration from and just how exactly he does what he does!
You were trailblazers with the red espresso® product, where do you draw inspiration from for new products to introduce? Do you look to international trends to inform your decisions?
We watch international trends very closely. Consumer trends, beverage trends, food trends and diet choices are influencing food and drinks menus hugely. In today's world with Instagram etc. cafes and restaurants are very much aware of what's happening in other parts of the world and they are quick to adapt and offer something that helps set them apart from competitors.
Our current inspiration is to develop our take on café menu staples. For example our vegan-friendly spiced chai. The taste profile is more true to what we think a good chai tastes like and we made sure that it contains no milk ingredients, milk derivatives or any soy ingredients. We use real Indian spices and black tea extract. We also use organic coconut sugar in our recipe to help sweeten our chai. It adds a delicious caramel note and isn't quite as sweet as regular sugar. In fact it's very similar to jaggery - which is a more concentrated sugar made from date or palm trees. Jaggery is traditionally used in India to sweeten chai.
Health is obviously a buzz word in this category, what are some of the benefits?
Consumers are looking for cleaner label, more authentic products. A clean label can mean different things to different people; it could mean a short ingredient list, only organic ingredients or perhaps an ingredient list with only natural, recognizable ingredients. For the most part these personal decisions tie back to healthier choices. Consumers are now better clued up to understand labels and I believe they will seek out products and cafes that share their values. Shorter ingredient lists force developers to use better quality ingredients as you have to rely more on the taste of these ingredients to deliver rather than hiding or enhancing them with additives or flavourings. Ingredients that offer functional benefits or are vegan-friendly will continue to gain traction
What sort of taste tests do your products go through?
Once I have a basic recipe that I'm happy with I share it with everyone in the office. I get brutally honest feedback right away! We have a full café setup to replicate how drinks would be made and would taste in a real café environment. Once we think it tastes good, we send it out to a few of our longstanding customers who then serve it to their regulars. This is the best way to get feedback. We sometimes tweak the recipe slightly and then send out samples for more customers to try with all orders placed on our website. We also sell direct to the public and have a lot of regular customers that pop in to buy stock so we serve them our new recipes for feedback too.
Here's to many more successes for the red espresso® team – we can't wait to see what tasty treasures you bring us next!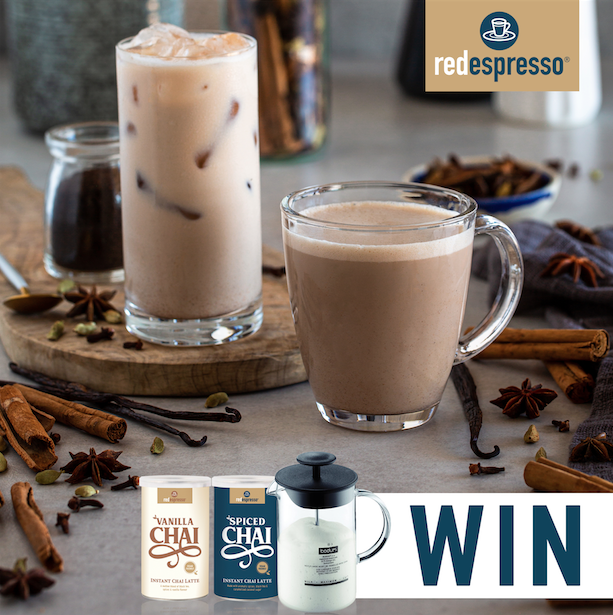 To celebrate their 15th birthday, red espresso® are giving away not one but two special prizes to you and a friend. You can both win one of their newly launched Vanilla or Spiced Chai Latte Tins and a Bodum Milk Frother valued at R750. To enter follow this simple two-step process:
Follow @redespressso and @thecoffeemag
Tag a friend in the comments that you want to be sipping pretty with
---
You can buy red espresso® direct online
You can find it in-store at Woolworths, Dischem and select @home, Checkers, Spar and Pick n Pay stores nationwide.