Celebrating one year (and what a year it has been!) of making coffee for the community of Somerset West, we chatted to Nate Bell about Summit Coffee Culture.
---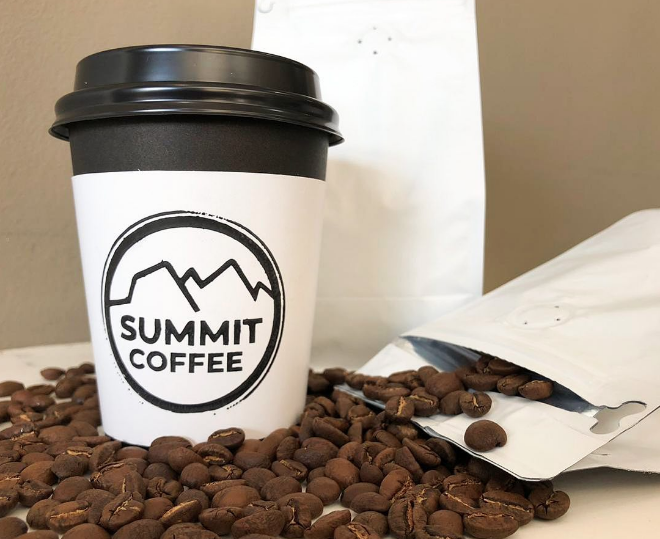 Why did you want to start a coffee shop?
Honestly, I am not sure I had much of a say in the matter. Moving to Cape Town in February 2019, my family and I had just left nearly 10 years of working in the coffee industry in the US. We did not sell everything, leave jobs and family and move across the world to open a coffee shop in Cape Town. We were having great success doing that stateside, besides, if you're in the industry you know there are many more lucrative career paths to pursue. We left home, compelled by a much greater desire, namely to share and show the love of Christ. We connected here with Mountain View Baptist Church, seeking opportunities to serve the community and they shared the vision to open a coffee shop for their community and asked, providentially, if we could help.
Tell us about your team?
Summit is a very small, but incredibly gifted team. Our head barista, Black Chigozie, first cut his teeth working alongside Albert and Marius Shroeder of Roast Wolff (FB/IG: RoastWolff). Our kitchen/bakery menu is the work of the BFIT FOOD crew led by Jan Pretorius (FB: BFITCapeTown).
What have you learned in your first year of trading?
I have been privileged to participate in opening coffeeshops in the US, Bangladesh and now, here in Cape Town - and each is so different! This shop and this year has been a particularly unique one. (1) We exist inside the facilities of a church. Yes, you read that correctly. Our café is the remodeled lobby inside a church building. (2) We are inside a gated community. Heritage Park consists of about a dozen complexes, a retirement village, a school, and a church building, of which we are inside. The Park and each of its complexes have their own rules regarding marketing and how and where one can advertise. (3) We had our soft opening in November 2019, awaiting for approvals and instructions from all these complexes that we might then schedule a grand opening. This grand opening finally came only in March 2020. We were able to get into the WhatsApp groups and get +1500 printed invitations around to the community. About two weeks after this well-advertised and wonderful event, we went into a nation-wide lockdown. When we were permitted to re-open in July, we had very low expectations due to COVID protocol, economic strain, and the great likelihood our community had forgotten about us in here. Wow! We were wrong. We are in a much better place, having so much more new business after lockdown than before.
In all this, we have learned to remain faithful and obedient. The intent of this space was never to make a great profit. We are still an NPO. The vision was to provide a gathering place for our community, a place for having conversations and building relationships. We have stayed true and it seems God is honoring and blessing this commitment.
How important is community when building a cafe business?
Simply put, essential. We have always insisted that the quality of the product alone is not enough to keep business, but the delivery of the product might be. Delivery includes the cafe environment, work atmosphere, and customer service. Our businesses thrive on repeat customers, the "regulars" and "usuals." These relationships take time to build trust today, but are the foundation of our business tomorrow. Because we care less how many cups we make a day, and much more about the conversations we have had and connections made, we have built trust and so, community.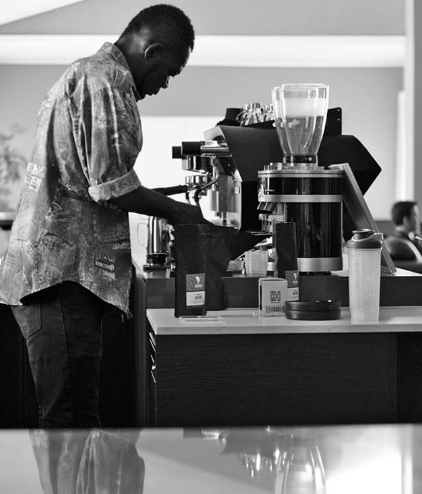 Who are your coffee roasting partners?
We have been walking our journey from the beginning with Albert and Marius Shroeder of Roast Wolff - and what a year they have had! A Shot in the Dark finalists AND Best New Roastery! We are really fortunate, better yet, spoiled to work with them.
What do you love most about cafe life?
I was first drawn to the coffee house for the community, before the coffee. As I mentioned before, I exist to share the good news that despite our sin, Christ has purchased our redemption on the cross, that we might live for him. Christ's calling on us is to repent, believe in him, and so obey him by loving God and love others. So I am others-focused. I desire to spent my time and days pouring myself out for others like my Saviour modeled. And let's be honest, the barista is the sober man's bartender. The coffee house is a place of rest, laughter, catching up with friends, work - it's so many things to so many people. But ultimately, it's a connector. Now I must connect people with the ultimate source of Truth, and Joy, Peace and Life. The coffee shop is an incredible place for a mission and purpose like this one.
If someone is visiting your space for the first time, what do you recommend they try?
I prefer espresso. But I am told our flat whites are something special. And we are rolling out something sweet and a little spicy that starting to gain interest for the adventure, the Snow Capp. We have lovely chai lattes and red cappuccinos for alternatives to coffee, but I believe there is a coffee for everyone. So, ah, just come talk to us and we will customize and experience just for you!