We chatted to the folks at Mpenjati Coffee to learn more about what's happening at this KZN, South Coast coffee farm. Love to see coffee growing expanding in South Africa!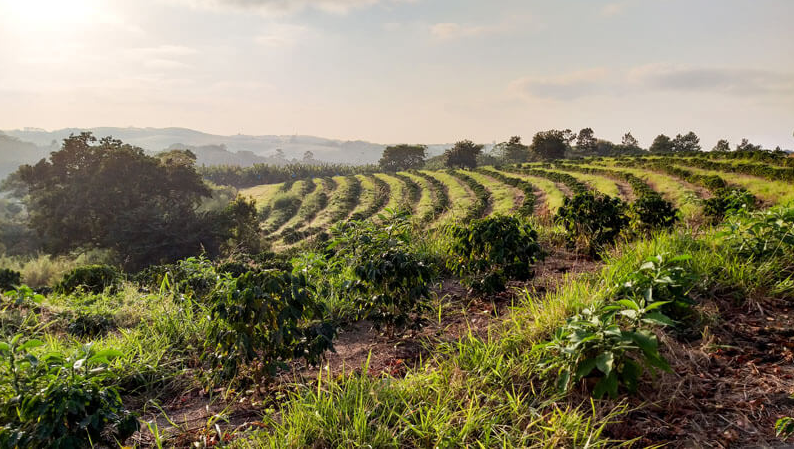 Who are the people behind Mpenjati and how did you get into the coffee growing game?
Mpenjati Coffee is the brain child of Desmond and Leigh Wichmann of Munster, KwaZulu Natal. Des comes from generations of farmers and grew up working the land, earning him the Zulu nickname "Magwava" because you would often spot him out in the fields with a Guava in his hand.
Des went into Timber Farming at the start of his career but his love of premium coffee always had him coming back to the feeling that the dark, rich soil along the Mpenjati River would make an ideal home for a coffee farm. Starting with just a few trees he got planting with the hope that his gut instinct was right… and here we are, 43 hectares later with thousands of thriving trees and a delicious range of premium single origin and blended coffee to show for it!
What coffee varietals do you grow and can you tell us about the flavour profiles of your beans?
We grow mainly F6 and Cataui, the two of which make up most of our single origin and blended coffee. In the F6 we taste more fruity coffee with notes of citrus and raspberry. It is a more subtle bean compared to Cataui which has a bolder flavour and we taste chocolatey, nutty notes. If forced to choose a favourite most of our team lean towards Cataui mainly because we enjoy a stronger, bolder coffee.
We have other varieties of trees including the SL28, Racemosa (which has very low levels of caffeine), Costa Rica, Colombia and Batian (Kenya).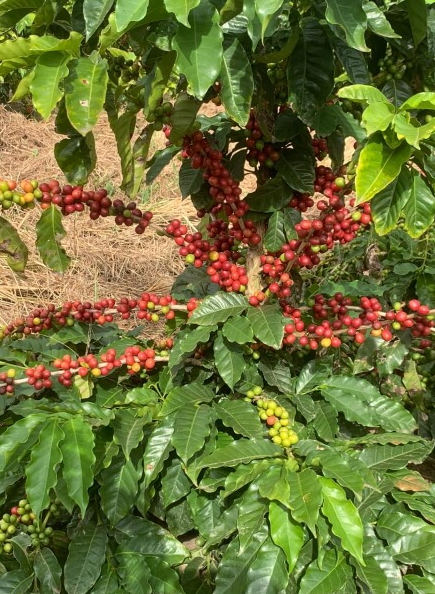 Does the farm yield enough to wholesale the green beans or are they available exclusively through your platforms?
We pick by hand, sun dry and roast most of our coffee however we do offer the option of wholesale green beans and have a couple of clients who buy in green bean. We also offer our clients the opportunity to create their own blends. Our in-house barista offers cupping, Coffee tasting and barista training as part of our service to our clients.
Do you grow other crops on your farm?
No we don't, all 43 hectares of our Mpenjati farm is dedicated only to coffee. With 30 more hectres to develop in the future
We love supporting local! How has this business grown over the years?
As a new business we are slowly working our way into the market but we have had wonderful support from our local community. Our coffee can be found in many local stores, deli's and coffee shops along the KZN South Coast and Durban. We are a proudly South Coast brand and we have been thrilled with the support that our fellow South Coast locals have shown our coffee! Whilst still young and still learning, we have nothing but high hopes for Mpenjati Coffee!
You can find our coffee at www.mpenjaticoffee.co.za