We are pretty sure that if you enjoy a good coffee, then you are probably a lover of good food too. We've selected three of our favourite foodie cafés to provide us with some enticing recipes to tryr. These places are dedicated to celebrating local ingredients and culture in their menus. So if you feel like treating yourself, then definitely add them to your hit list, they are all well worth the visit.
Chef: Michelle Cibulka
Location: Meerlust Rd, Equestria, Pretoria, Corner of Lynwood & Meerlust Road, 0050
Coffee: Roasted by Asmara Coffee, prepared on a La Marzocco FB80
"For me, most of life begins and ends with the celebration of food. These days I must say, adding the odd gin and tonic, or exploring an old vintage cocktail, or a precisely paired wine with the mood of the affair adds a certain depth to most of the celebrations, but nothing, nothing gets past the food…! Over the past couple of years of growth, and newer understandings of the communities of this deeply layered country - I have had the privilege of seeing a collective majority of peoples outside of their offices, and albeit: in mine…
I have watched and learned and shared with familiar strangers, stories and experiences of achievement, disappointment, joy, sorrow, forgiveness, bitterness, fear, and relief.
The feel of my café is very uniquely non-traditional but could very well include a Zulu on my stoep and boerekos in my kitchen. I am creating a place where I can wear a Madiba t-shirt whilst walking over a Nguni-cowskin to my fresh boere beskuit on some painted antique afrikana shelf, soulfully humming along to Ladysmith Black Mambazo jiving in the background… This, I want to share with the people around me. This I want people to remember as if sitting at their own kitchen tables whilst food is slowly and lovingly prepared by hand. All of this, I combine in my eatery, aiming to set a slower pace, but one with a bit of meaning… and possibly some celebration!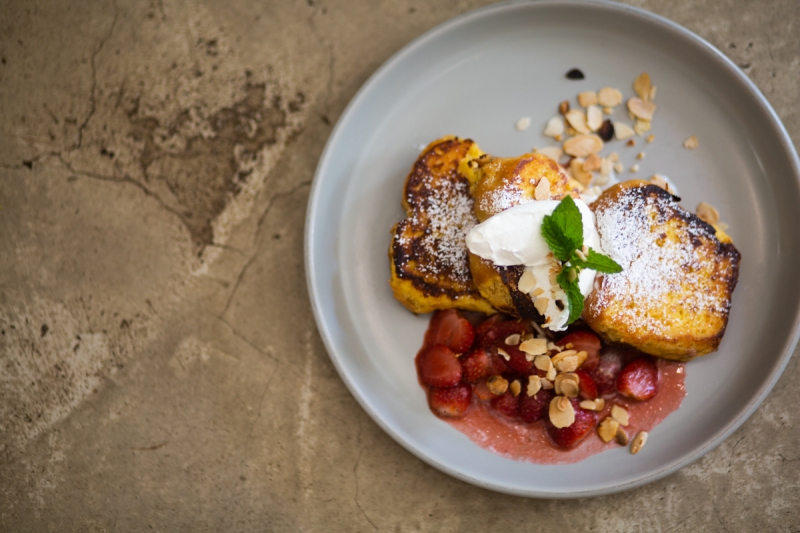 Brioche French Toast
1 brioche sliced into 3 equal slices 2 eggs
1/4 cup cream
1 Tablespoon castor sugar
• Beat eggs and cream very well, and add the castor sugar • Soak the slices of brioche overnight
• Fry until golden and cooked in the middle on both sides
Strawberries in Syrup:
1/2 cup strawberries cut in half
2 Tablespoons castor sugar
2 Tablespoons water
1 Tablespoon toasted flaked almonds
• Heat the water and sugar until boiling
• Add the strawberries and remove from the heat
• Sprinkle the toasted slices with icing sugar
• Serve the strawberries next to it
• Pour all the syrup in the plate
• Sprinkle with almonds
• Serve with 2 quenelles of whipped cream and a pretty sprig of mint
---
Chef: Jeremy Dematteis
36 Buitenkant St, Cape Town City Centre, Cape Town, 8000
Coffee: Roasted by TRUTH, prepared on a La Marzocco Leva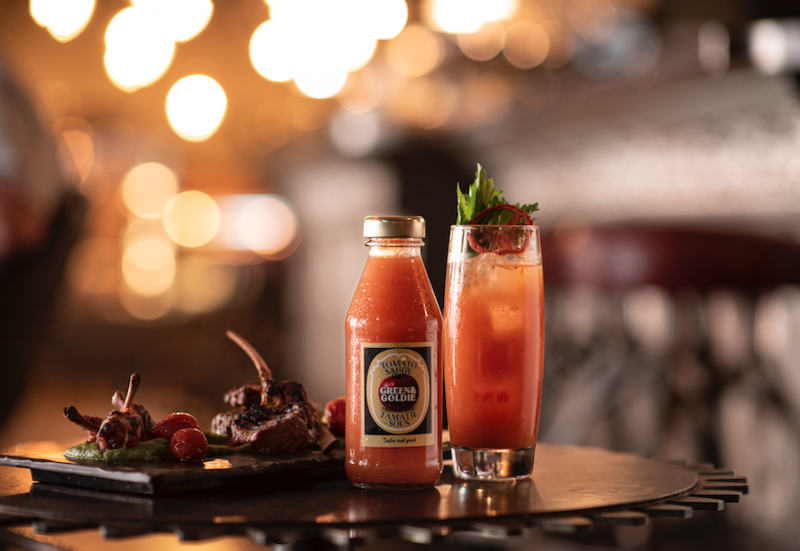 TRUTH founder David Donde and his team felt inspired to do for the local food scene what they've done for coffee by expanding their culinary offering to include dinner, and extending their opening hours to midnight. "We brainstormed some cool or rather 'kif' ideas and kept one-upping each other until we hit on a concept to serve up, re-imagined, sophisticated versions of the typical Sowf Effrekin comfort food we all grew up with" says David. "The menu celebrates our diversity and traditions, icons and clichés without taking them too seriously. Locals will appreciate the effort we've gone to to elevate and create luxury versions of everyday staples like pap and wors, samoosas and frikkedels. And for non-locals, we put together a comprehensive glossary explaining everything from babalas and bredie, to papsak, Oros and regmakers" says David.
Jeremy provides us with a delectable pairing of recipes!
Pap & Wors
Ingredients (serves 6)
For the Wors
6 skinless, boneless free range chicken breast
600g of your favourite butchers best boerewors (sorry we are not revealing our recipe)
2 T beef tallow (use butter if you can't get tallow)
For the Pap
1 head cauliflower
200ml cream
100g butter
6 cloves garlic
salt
white pepper
For the sauce
200g chakalaka
200ml beef stock
For the Wors , Flatten the chicken breast out by butterflying it with a sharp knife. Season the breast with salt, pepper and chopped thyme. Break open the wors, keeping the shape of the mince mixture into sausage size and shape - place in the middle of the chicken breast. Roll the breast around the wors, then roll the breast a few times in cling film. Tighten and tie the ends of the cling film, so that a cylindrical shape is held. Drop the the chicken into boiling water for about 2 min, or until the chicken looks just cooked, then drop it into ice water to cool. When ready to serve place the beef tallow in a heavy frying pan, and heat to a medium to high heat. Colour the chicken on all sides then remove to rest before slicing.
For the Pap, place the cream, garlic, butter and cauliflower stems in a saucepan and bring to a gentle simmer. When the garlic is tender, drop the cauliflower florets in and cover with foil. steam the cauliflower until just aldente. Remove cauliflower to a blender, add salt and white pepper and pulse in the blender until a half smooth and half grainy texture is achieved.
For the sauce, blend the chakalaka and stock into a silky smooth sauce. simmer gently before serving.
To serve, re- heat your pap and smear on your serving plate. Slice each wors into three and place on top of the pap and spoon sauce over the top. Decorate as desired, pea shoots look very nice.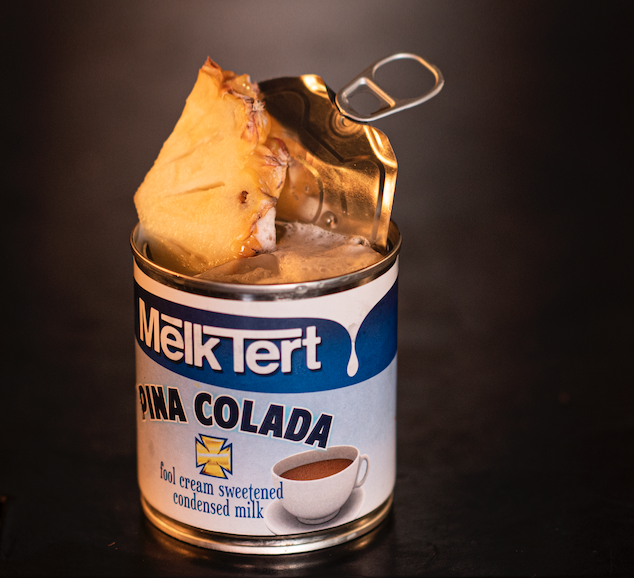 Melktert Pinacolada (1 serving)
Ingredients:
25 ml Mhoba French cask rum
30 ml Takamaka coconut rum
50 ml condensed milk
100 g fresh pineapple
20 ml cinnamon syrup
Method:
Blend all ingredients with 6 big blocks of ice till smooth.
Garnish:
Pineapple wedge with grated cinnamon.
Glass:
Condensed milk can
---
Chef: Carla Richards
Location: Garden Route Mall, 87 Knysna Rd, George, 6529
Coffee: Roasted by Brothers Coffee, prepared on a Sanremo Cafe Racer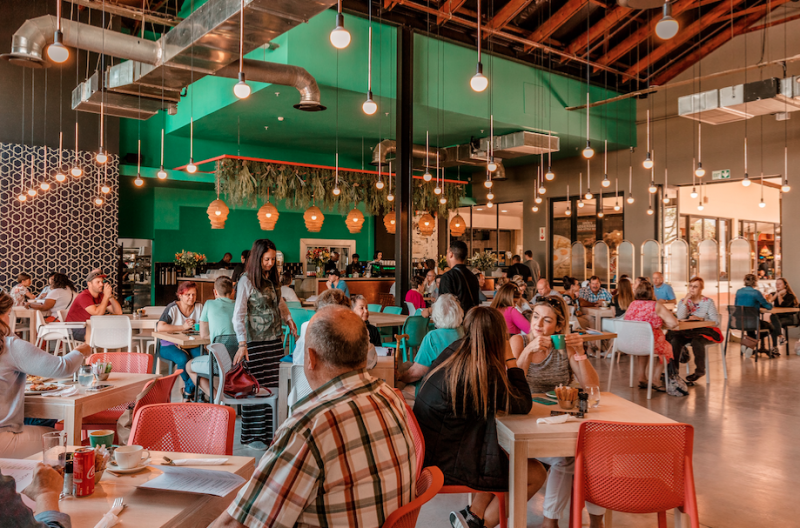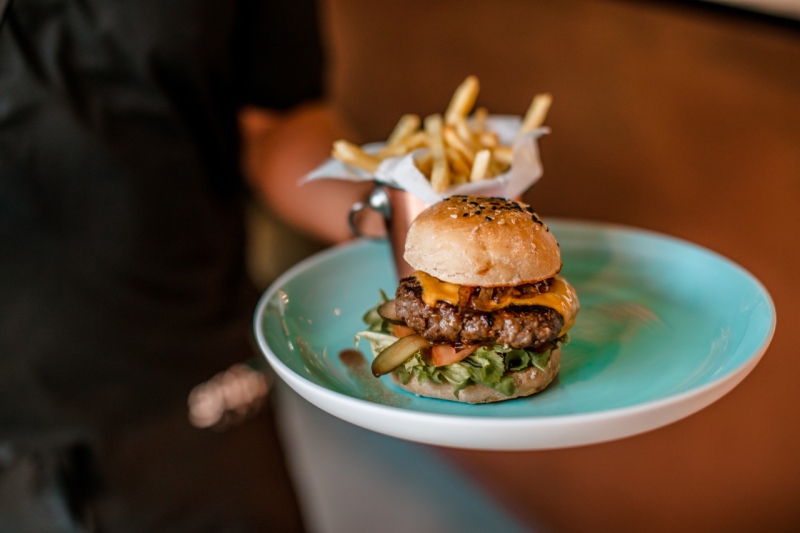 "Gapp Cafe is a fast casual Restaurant in the Garden Route Mall. We serve cafe classics with a fresh twist. Our passion is creating beautiful food with fresh ingredients and
amazing flavours. We have a breakfast, lunch and dinner menu. Every item on our menus has been created from scratch by myself, the owner Carla Richards. We believe in quality, no short cuts and consistency. We try to source locally and organically as far as possible. Coffee and food is our passion and we hope this is reflected in the end result. We've chosen to share a crowd-pleasing recipe that will be a hit at any party during the summer, simple yet effective!"
Carla's Chocolate Brownie Recipe
Ingredients:
250g unsalted butter
200g 70% Dark Chocolate
50g Macadamia Nuts (chopped)
80g Cocoa Powder (sifted)
65g plain Flour (sifted)
1 teaspoon Baking Powder
360g Castor Sugar
4 large eggs
Method:
Pre-heat oven to 180℃. Line baking pan with greaseproof paper.
Melt butter & chocolate in a large bowl over a pot of simmering water until smooth.
Add nuts.
In a separate bowl - add cocoa powder, flour, baking powder & sugar. Mix, then add melted chocolate and nut mix. Stir together.
Beat eggs and mix in to chocolate mix until silky.
Add mix to baking tray and bake for 25min.