Hello Milk & Honey Cafe! Aren't you gorgeous? Coffee has an amazing way of attracting people from so many different walks of life. This beautiful new spot is a passion project that grew from a side hustle to a lovely cafe in Durbs by the sea. We chatted to Sherrie Elson on her experience opening Milk & Honey.
All images from their lovely Instagram page. Give them a follow!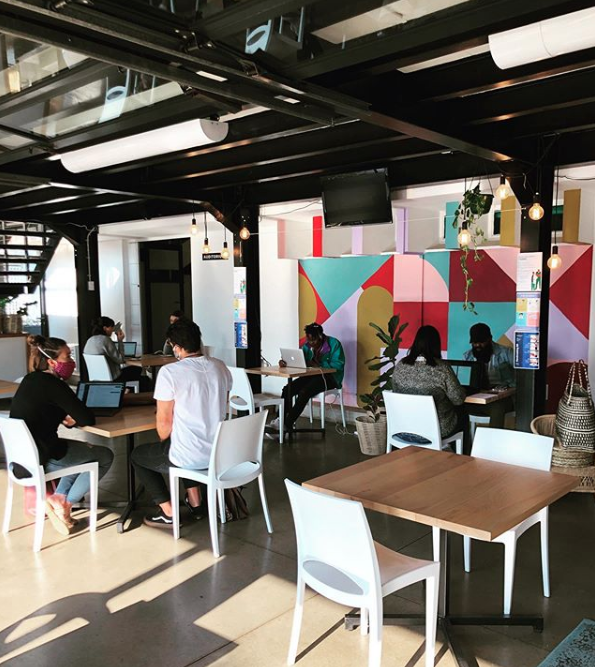 What did you do before you started a cafe? And how did Milk and Honey come to be?
I was a junior primary teacher before I opened the cafe, with a cake business as a side hustle. I had started thinking about moving on from teaching and had always dreamt about opening up a cafe. My husband and I started talking about what I would do next. He actually works at Olive Tree Church, and he had a conversation with the pastor and randomly suggested that I be the one to run a cafe out of the church; as it was something they had been wanting on the property for a while; then one thing kind of led to the next and here we are. We pretty much opened up the cafe together, I wouldn't have been able to do it without him(and a lot of other support).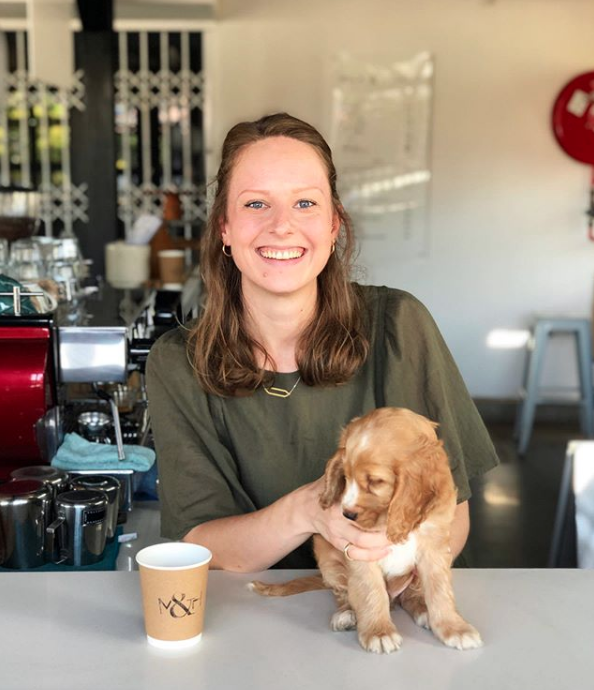 Sherrie (and Charlie, sweet!), the woman behind the delicious baked goods (see below!) and the cafe.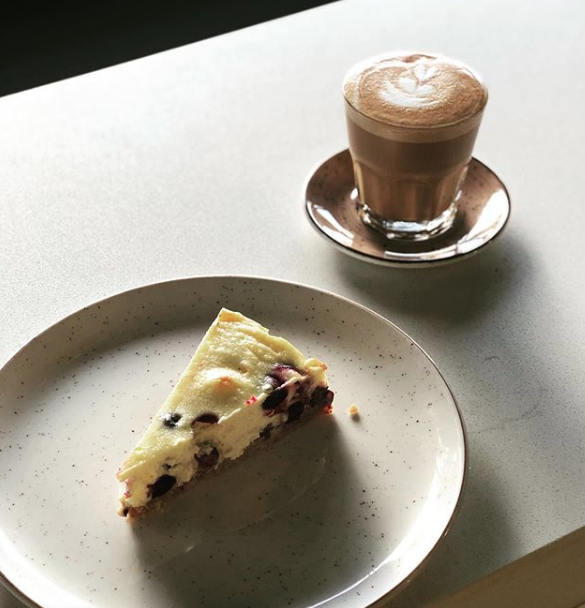 Homemade blueberry cheesecake. Oh. My. Goodness.
As a new business, lockdown must've been especially hard, have you been able to get back on your feet?
It's definitely been a huge learning curve; you feel the weight of the people (who become like family) you are supporting. I've learnt that we can't compare, sometimes we need to take it slow and be kind to ourselves and those around us, take it one day at a time, make the best decisions you possibly can with what you have at your disposal and often you'll only see the bigger picture right at the end.
So yes, I think we're back on our feet.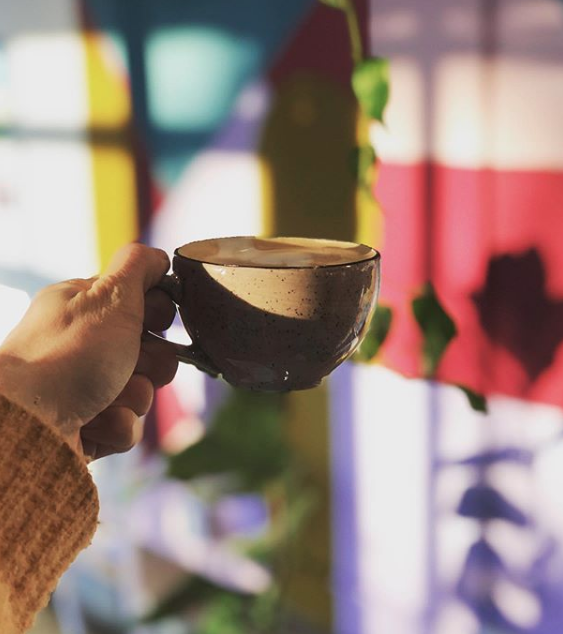 What coffee do you serve?
We get our beans from Manna Roastery, it's the Noble blend which is a Uganda and Brazil two bean blend.
How do you think the coffee landscape in Durban has progressed over the years?
I think it's amazing to see how far it has come. 10 Years ago it was a completely different landscape here in Durban, where as now I feel the average consumer has a greater chance of visiting a more speciality type coffee shop. I think where our style of coffee shop is unable to match the likes of Starbucks and Vida in marketing, we can deliver on experience and community. There is almost a guarantee that when you walk into your local coffee shop you will run into someone you know, strike up a conversation and enjoy a good coffee. I think more and more people are realising that across Durban and are drawn to that experience.
What would you like your cafe to mean to the Durban community?
I would love for it to be a space where people feel that they can come and figure out what coffee they want. We know that coffee is meant to be served at a certain temperature and that a Flat White isn't simply a double shot of coffee; but not everyone knows this and often find it intimidating when they can't order their coffee the way they would like it and are used to. So we like to think that we can help build the bridge from the every day Nescafe drinker to the more educated coffee drinker through conversations and hospitality.
We want every one to feel welcome and at home when they enter the doors to Milk & Honey. Whether you are here for a meeting, a snack with a friend or just getting your favourite coffee to go, our desire is that everyone feels invited to return and be a part of our family.