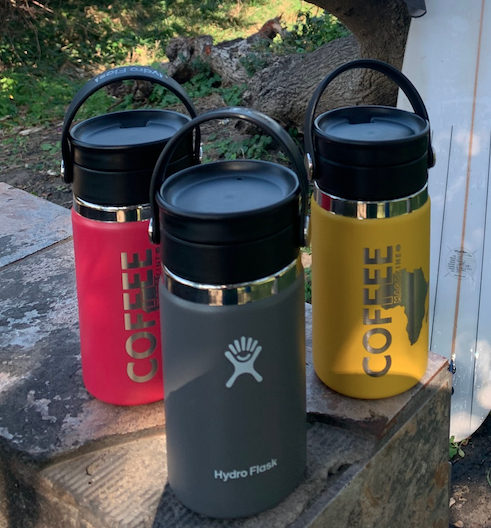 Last week we chased some swell down the KZN South Coast and at the same time got to put our new Hydroflasks to the test! Read our review here (and see Iain about to get crunched by a monster wave! Ha ha!!).
The good news is that the flasks worked amazing! The even better news is that we have 6 more Hydroflasks to giveaway! So we decided that 3 lucky winners will win 2 Hydroflasks each.
All you need to do is fill in the form below and write a little description of your favourite coffee-fuelled adventure. We will choose the 3 most descriptive and fun-sounding adventures as the winners (and by short we mean 50 words or less!)
Have fun!