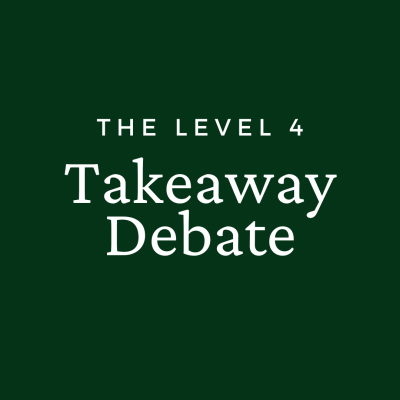 Ok, so we've had two weeks of Level 4 and in that time coffee businesses have been testing the waters of what it is possible to safely sell during this time.
The two major issues to consider here are movement of people and contact.
Here's what we know for sure:
- It is not illegal to sell takeaway coffees.
- Cafes are not allowed to open for any sit down trade, none.
- The ideal way is to offer delivery in a limited radius. This being said all coffee stations that were already open from Level 5 (grocery stores, bakeries, garage forecourts) are now serving Takeaway coffees.
- It is up to the discretion of the cafe owner whether they wish to open in a modified way.
- There is lots to consider when making this call. Public transport is still a possible hotspot area and the more people that have to move around the more this becomes a high risk transmission zone. The taxi associations are doing all they can to sanitise properly of course, but more people means inevitable crowding.
- Some baristas would otherwise be out of jobs as their employers can't sustain a salary while unable to trade.
- UIF benefits disappear when cafes start to trade again, so cafes with a lot of staff to support may not turn over enough to cover costs when opening in this limited fashion.
The best we can do in this time is keep building each other up rather than judging or tearing people down. We hope all the cafe owners and their valuable employees are doing ok out there, we can't wait to be back in your amazing spaces. What do you think about serving takeaway coffees?