So we see you've been loving the Red Espresso weekly column on the website and they were kind enough to offer up an incredible prize for you lucky readers.
All you need to do is tell us your favourite way to brew at home in the comments, tag your favourite cappuccino buddy and you could win a 1kg bag of Red Espresso and a new way to brew AeroPress.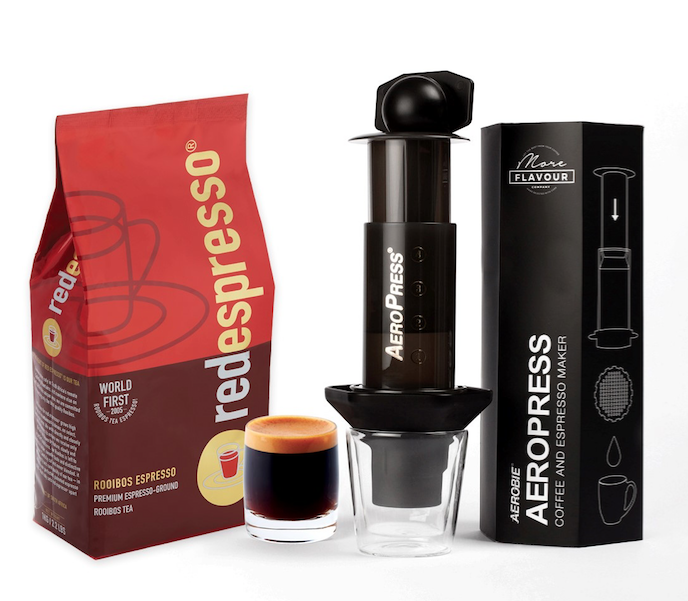 The giveaway includes:
Aeropress
1kg bag of red espresso® ground rooibos tea
Recipe card
Worth R970
You'll love making red espresso® rooibos on an AeroPress!
The AeroPress makes a smooth, rich tasting rooibos quickly and conveniently - no mess, no fuss. The AeroPress is simple, lightweight, durable and portable, making it the ideal appliance for when you are on the go, camping or backpacking. Most of all, it's easy to use and affordable.
Pre-ground rooibos and ready to use
71 servings in a 1kg bag
Take it with you wherever you go!
Easy to clean
Non electric
350 AeroPress paper filters included in the kit