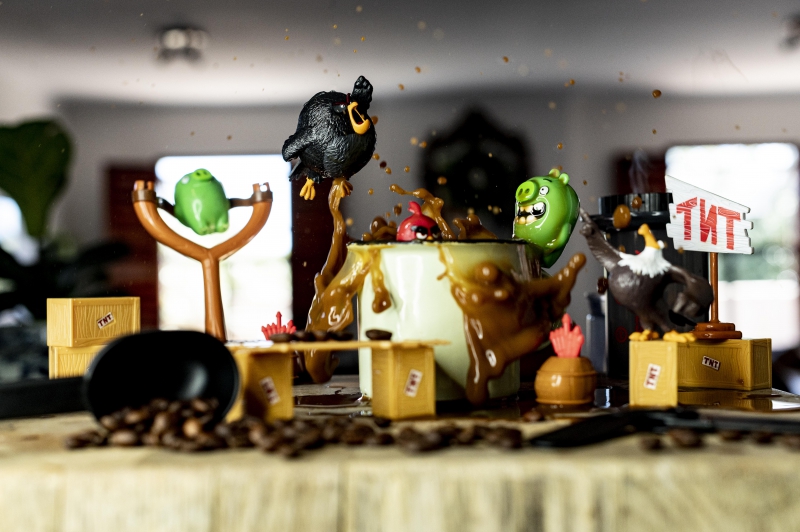 Wow! Taking coffee and creativity to the next level is Mr Craig Kolesky who has been working on a series of incredibly fun photos with his son Koby during the lockdown. Obviously this one featuring coffee above, brewed on an AeroPress® and populated by a crew of Angry Birds, caught our eye, but they work on new ones daily and it's a feast for the eyes!
Craig is a top class action sports photographer, so while there are no outdoor adventures happening, he is creating some action at home!
The How-it's-Done in his Instagram stories is so interesting. A heck of a lot of planning and set up go in to the resulting image. What a great father/son project during this time cooped up in the house.
Please do yourself a favour and go take a look!