We asked the wonderful Thuli Machobane (@tooandalee) to curate a coffee inspired list of style. She did not disappoint!
---
THE SAN FRANCISCAN ROASTER COMPANY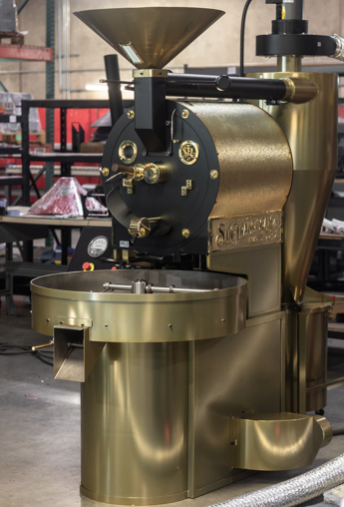 What we have here is one of the most beautiful roasters, hand-built by the Nevada based San Franciscan Roaster Company. The craftsmanship on these machines is one to be admired, the classic style that is elevated by beautiful brass fittings easily make these guys the centre of attention, transforming any space. The machines can also be personalised where a designer can choose the finish of the barrel as well as any color of the rainbow for the rest of the machine. When my eyes first landed on the San Fran roasters, I had the itch to learn how to roast. That's what style does to a person, when you see the perfect item, you just have to have it.
---
YOUR ID x NEW BALANCE 574 BARISTA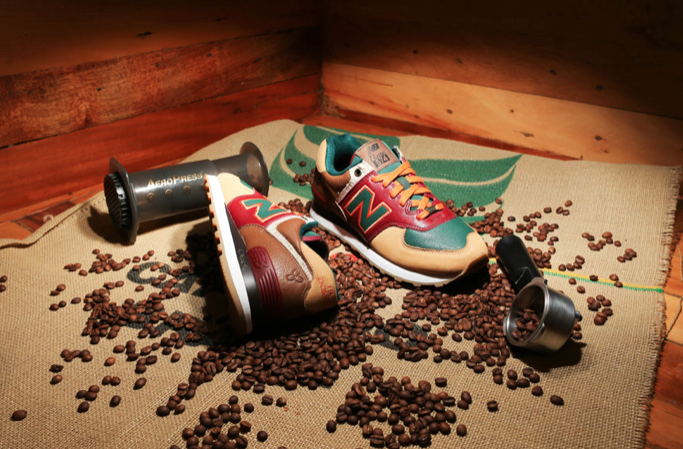 If you go to the search bar on a sneaker retailer's website, searched for mocha, espresso, flatwhite or simply coffee, chances are the search will yield a couple of fresh coffee-inspired kicks. Together with New Balance as seen in this image, brands such as Nike, Air Jordan, Adidas, and Asics have designed sneakers for coffee lovers. Sneaker culture has a lot of love for coffee and vice versa. Deadstock Coffee in Portland is a one great example, a specialty coffee shop that celebrates sneakers and makes sneaker-themed coffees.
---
COFFEE x LUXURY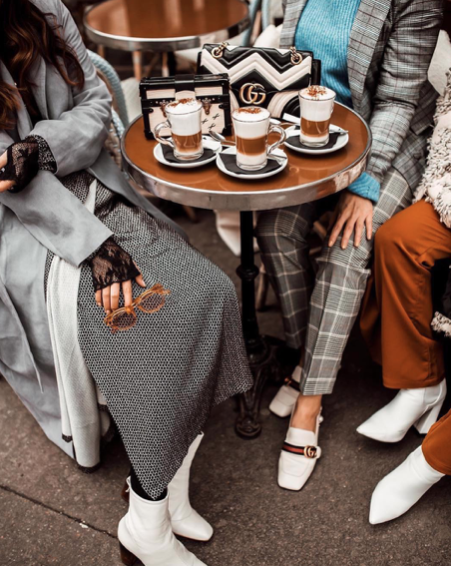 Specialty Coffee is a luxury in many ways, both in quality of the product itself and in well, the cost. As we know, some coffees can cost us thousands of rands, rightfully so. Coffee and high fashion therefore compliment each other very well in this way. They are both art, they are both tasteful, and they both make us feel amazing. This image, among many beautiful others by Helen of Style Structure really captured the essence of how luxury fashion and coffee overlap.
---
UMEKO MOTOYOSHI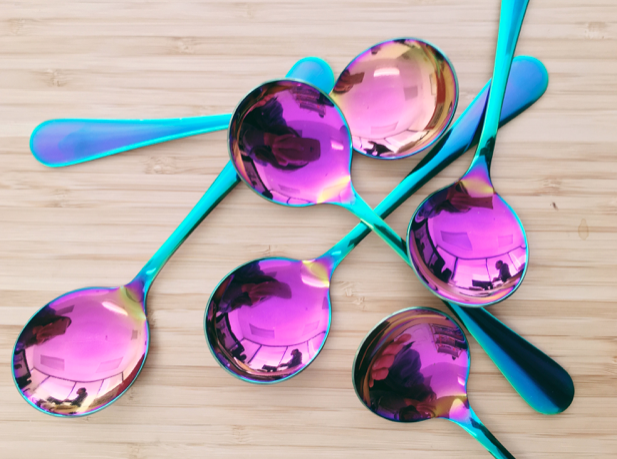 These are not just any cupping spoons. Umeko created these beautiful rainbow spoons as a way to express her experiences with inclusion in the coffee industry and in the same light as a way to empower and celebrate others; specifically women, LGBTQ, BIPoC (Black, Indigenous, and People of Color) and allies in the coffee community. She hopes that when you hold one of these beauties, you remember to not only love yourself but to celebrate difference. In addition to these rainbow spoons, Umeko has continued to create other cupping spoon designs and intentional fashion accessories that spread positivity and inclusivity in the industry.
---
CROSSLEY & WEBB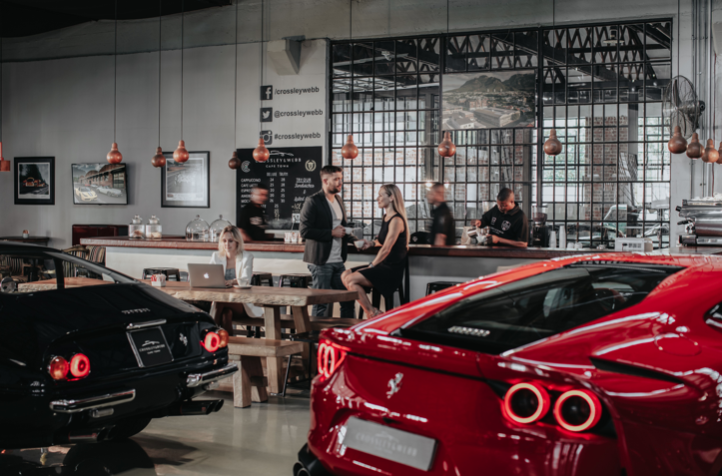 The city of Cape Town has some of the best hybrid coffee shops in South Africa, where coffee is paired with a certain form of art. Crossley and Webb's car dealership x coffee spot is one such. Who wouldn't want to indulge in a cup of Truth Coffee while viewing or potentially purchasing some of the sexiest sports cars, vintage cars, and classics? You don't have to be a car lover to find this space breathtaking.
---
COFFEE CUPS OF THE WORLD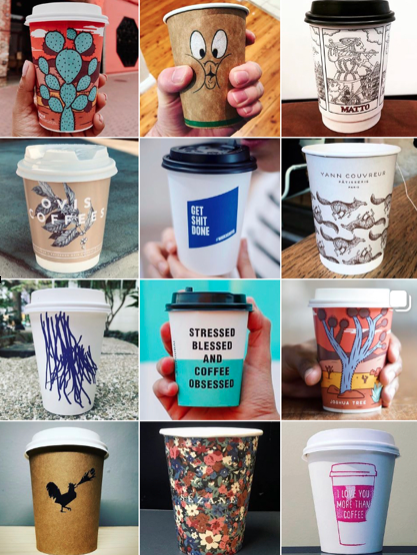 Coffee cups are one of the best ways for cafe's to express themselves and more importantly to advertise to other potential consumer's on the street. Henry Hargreaves's Instagram has so far documented over 1200 coffee cups from around the world and the creativity from the various cups is simply amazing. These cups though, are not only walking billboards for coffee shops, but are also somehow the coffee drinker's style accessory. There's something about holding your favourite coffee cup proudly as you walk down the street, that adds an element of style and essentially becomes fashion itself.
---
JULES DENBY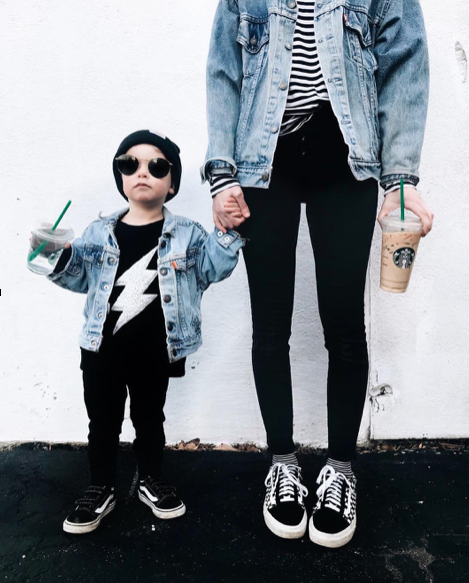 Julie and her adorable boy are probably the most effortlessly cool, dynamic duo. Her images capture the coexistence and melange of coffee and clothes. Just as coffee can be, Julie's fashion is super chilled and laid-back. She inspires the casual dresser and represents a community of many such as myself who lean towards street style, showcasing how diverse coffee can be.
---
THE CHOCOLATE BARISTA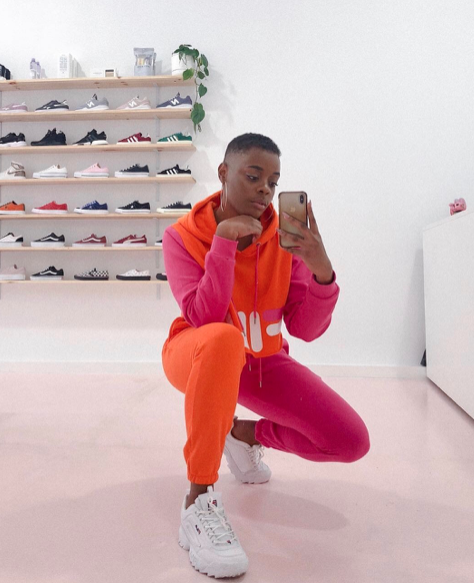 This is Michelle Johnson, The Chocolate Barista. She has created a platform that has made a lot of Black people like myself, feel comfortable to love speciality coffee and feel a sense of belonging in the industry. Her website creates content that focuses on the promotion of racial diversity and inclusivity in the specialty coffee industry. She also hosts events such as "Black Coffee" where various coffee professionals discuss issues in this area. Michelle's dope sense of style has always stood out so I had to ask for her point of view on coffee and style. She said, "For me, coffee and fashion are both ways to creatively express myself. I put the same amount of thought and intention into choosing my outfit for the day as I do picking a coffee and how I'm going to drink it. They're both ways I set myself up to have a good day. Besides, who doesn't want to look as good as their coffee tastes?!"
---
Caitie's FLATLAYS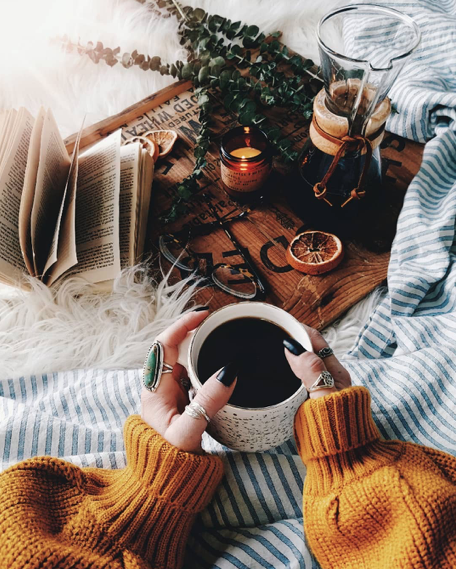 With the exponential growth of Instagram in recent years, flat lays have become a pretty big deal. They are images captured from a birds eye view, where various items are creatively arranged and styled on a flat surface. Coffee is almost always one of these items, adding a level of comfort, relatability and sophistication to an image. Caitie's Instagram feed has a collection of the most beautiful flat lays that incorporate coffee and clothes. A year ago, she started sharing with us flat lays that included her beautiful daughter and son, where micro-fashion then meets coffee.
---
BARISTA FASHION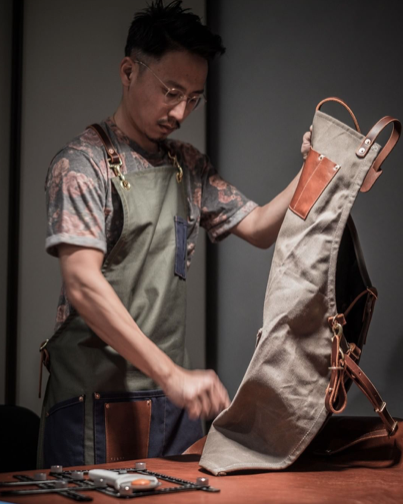 What is it about a well-dressed barista? Coffee is an art and artists tend to be stylish. Their style varies from trendy to very individualistic, either way there's always personality coming through their choice of clothing. Specialty coffee shops themselves extend their sense of style through barista fashion, with beautifully designed custom aprons. The leather aesthetic and accents of these aprons have become synonymous with the coffee industry. They relay to customer a proud barista, a professional, a craftsman and an artist. Someone you can trust to blow your taste buds away!
---
DEPARTMENT OF BREWOLOGY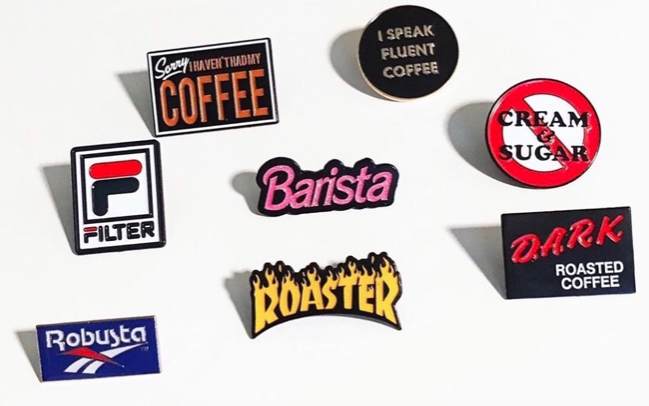 These pins are just some of the coolest creations by the Department of Brewology. DoB harnesses coffee culture and designs witty apparel and accessories that any coffee lover would be proud to wear as a statement. Fashion is a non-verbal language that communicates and relays a certain meaning or feeling to others. Department of Brewology has truly captured this in their designs for coffee lovers and the community at large.