Rory Rosenberg is originally from Durban (South Africa), but these days you can find him running product development for Oslo Cold Brew in Norway – a company he started in 2017. We chatted to Rory about his story…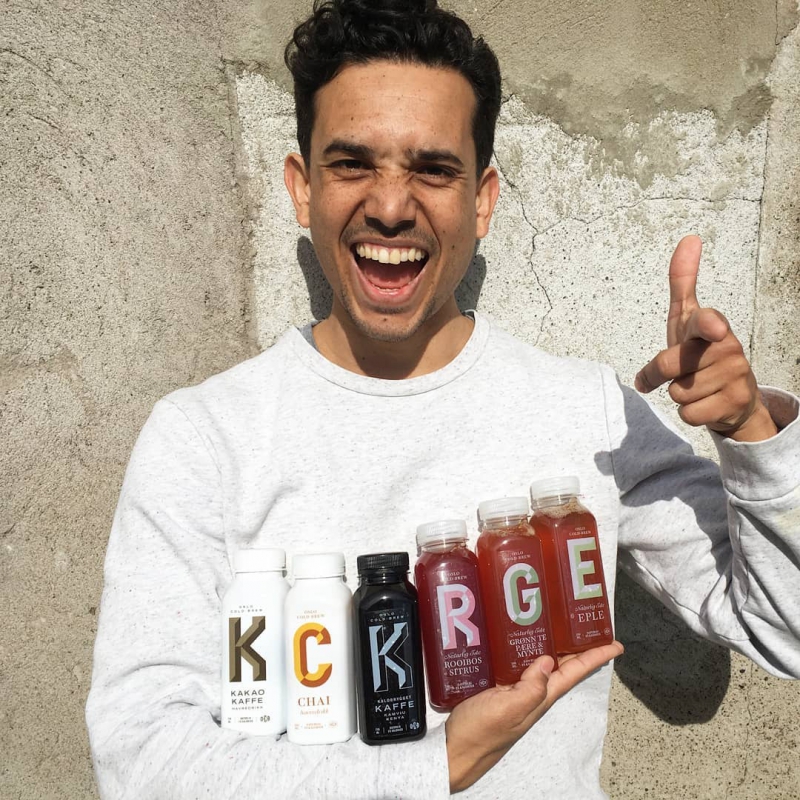 So, who is Rory Rosenberg?
"I'm a father, partner, and a foreigner in Norway, which is a really thought-provoking and humbling process. It seems that I'm an entrepreneur, but really, I'm more a student who is constantly learning and improving to ensure I leave this place a little better than when I arrived."
How did you get into the coffee industry?
"I was an exchange student in Oslo (Norway) in 2009 and needed a part-time job as Oslo is an incredibly expensive city to live in. I got a part-time job as a barista at a nationwide chain of cafés called Kaffebrenneriet. It was here where I was exposed to and fell in love with barista service and specialty coffee. Before this, I never even drank coffee!"
You're originally from Durban?
"Yup, originally from Treasure Beach and the Bluff, then later Pinetown and finally Glenwood.
I met a beautiful, interesting girl outside the library at UKZN, Howard Campus. She was an exchange student from Norway and in Durban for a year. She lived in Durban for another five years and after that, it was my turn to live in her home country. It's now my sixth year here in Oslo. We are still together and have an amazing 16-month-old daughter together."
How does the coffee scene in Norway differ from South Africa?
"The Norwegian coffee scene is fundamentally different from SA due to the buying power Norway has in terms of the green coffee we can buy (very high quality), the quality of water (it's extremely soft), and the market is pretty educated about quality coffee and understand the supply chain quite well, and therefore are much more used to paying ZAR 40-60 for a good cup of black coffee. All these factors make drinking really good coffee in Oslo very easy and normal."
How was Oslo Cold Brew born?
"This is a bit of a long story, roll with me for a bit here… I had worked in a top end chain of coffee shops in Oslo called Stockfleths for three years, and during this period I rose to become the quality controller and barista trainer for the whole company. I had also placed second twice in the Norwegian barista championships and had begun to feel stuck and limited by the resources available to me and the choices I could make within that company, so I decided to leave.
I knew I wanted to stay in coffee and that cold brew coffee was growing globally and no-one in Norway was taking the chance on it, so I committed to the idea that I will try start a cold brew coffee company in Oslo. I also knew that I had to become the Norwegian Barista Champion to gain as much attention and traction to the crazy start-up process that lay ahead of me. In 2017, I became the first non-Norwegian to win the Norwegian Barista Championship and later represented Norway on the world stage in South Korea.
After this win, followed an intensive testing process with cold brew coffees and teas (as I had zero experience with this and starting a business) and getting a founding team together and pitching to investors. We pitched to two investors and they both said yes, so we went with the best offer to make Oslo Cold Brew a reality."
Why cold brew?
"Cold brew had been growing internationally for the past decade, and my experience with Norway told me that Norway was about 3–5 years behind in adopting global consumer trends. I knew that it would take some time for it to become an established category in Norway, and if it did, it could be a success. I decided that I would like to open the market in Norway and set the bar as high as possible in terms of quality and transparency of a cold brew brand that represented everything I had been working with for the past eight years in speciality coffee.
I had little to no experience with cold brew production, so it required a lot of testing and re-learning and approaching the fundamentals of coffee extraction. I believe that we are now able to create some really great, sweet and smooth cold brew products that provide a new and healthier way to experience coffees and teas."
What made you decide to open your own business?
"It had always been something I wanted to do, and Norway is probably the best place in the world (to my knowledge) to fail at starting a business, due to the social welfare system, so the risk was decreased somewhat by this fact. Also, I had a strong desire to create, to be a part of positive change and to learn as much as possible about starting and scaling a business, so starting my own business was the only option that checked all these boxes for me."
How has Oslo Cold Brew grown and changed since launching?
"It has been slow and hard to be honest, and it's quite expensive to establish a brand in Oslo. It was financially tough for the first 18 months – very time consuming, full of learning and skills development – energising and exhausting on new levels, filled with pride and anxiety simultaneously.
We sold the company to a healthy food and drink start-up at the end of 2018 (a company called Freshco), who was primarily producing cold pressed juices. Oslo Cold Brew (OCB) is now a brand under this company. I've since moved in to head of product development and quality control within this company. This was the right choice for OCB and me, as OCB still lives and has a much larger chance of national success than it did before."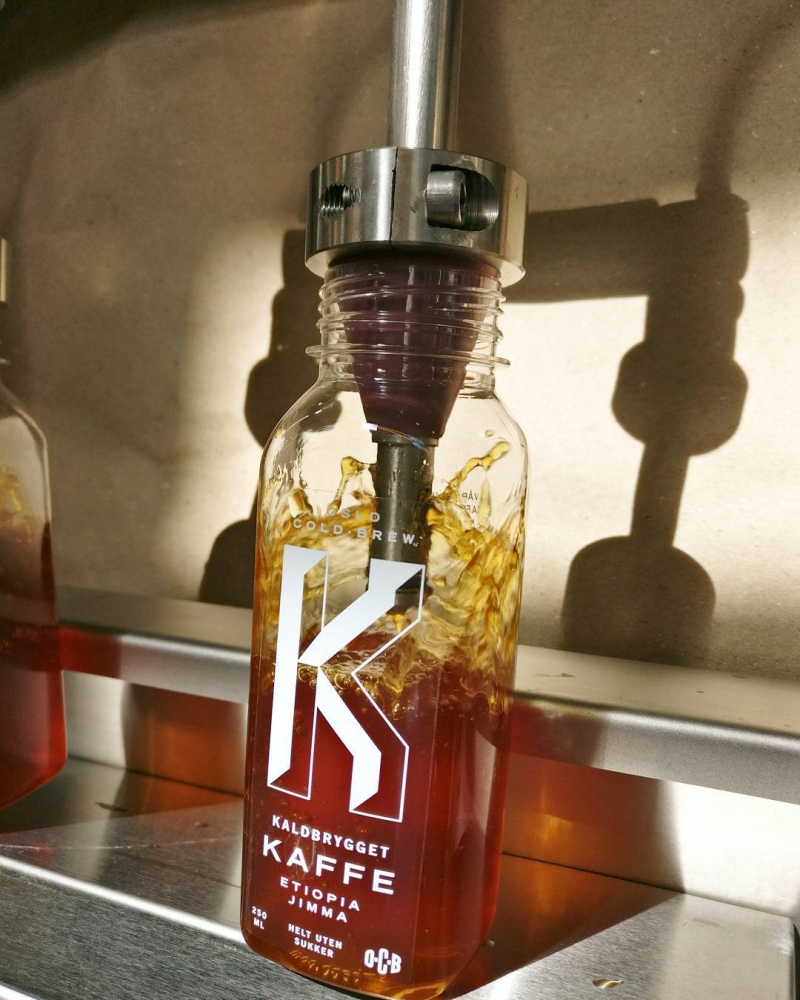 What's been the highlight of your business journey?
"Seeing customers enjoy something we've created and having a positive effect on what they think cold coffee and teas can be. I'm quite proud of how the products look, feel and taste. Selling the company was an experience I am very grateful for and I am very excited for the future of cold brew coffee in Norway. It's been a real rollercoaster ride, one that I'm still on and not ready to get off yet! It's still early days and success is not guaranteed, so the hustle journey must continue."
What does your average day look like?
"It's quite different now from what it used to be when we were independent… Emails, customer visits, and potentially strategy/branding meetings before 10h00. Production from 10h00–15h00 – I used to be the main person in production, and am still regularly in production these days too. Clean up the production space, pack orders and print out delivery slips for delivery the next day from 15h30–18h00. Set cold brews for the next day (we use 16–20-hour extraction times, depending on the product). Cycle home and try visit another customer if possible on the way home. And repeat."
What do you like best about your line of work?
"I really enjoy the process of creation, from idea to something that looks, feels and tastes great that a stranger is willing to pay for. I also enjoy exposing people to a new and different side of coffee. I'm interested in changing consumer patterns for the better."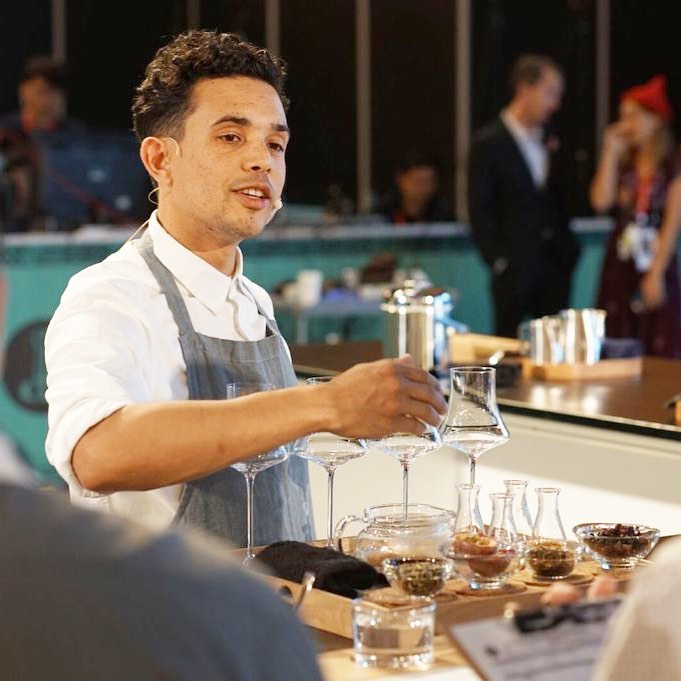 How does the pressure of running a business compare to being on stage for world champs?
"Fucking up at the world champs (like I did) is very intense, crushing, painful, and hurts your ego a lot, but it's short lived and by the next world champs it's almost a distant memory.
Fucking up in your business has much larger and far reaching negative ripple effects. You have staff, customers and investors that depend on you, and you're part of a larger and more connected system. The pressure is more real and its reactions and consequences are also much more real than in the competitive arena. Business pressure outweighs competition pressure by a long way if you ask me."
What advice do you have for entrepreneurs who are starting out on their own paths?
"Educate yourself as much as you can; read up on and Google everything you don't understand. You are your strongest asset and biggest investment, so put the work into yourself before getting people to follow you on your journey. It's going to be very hard and success is in no way guaranteed, but the struggle is. If you understand this and are ok with this, then go for it. Make calculated risks where you can. Test as often as you can, create a feedback loop with your customers, listen and change what you can to better your product/service.
It's better to fail fast based on feedback than to continue down a blind path based only on your (or your team's) opinions and ideas. Educate yourself on ways (especially creative ways) for raising money – you will need more than you think. Connect with other entrepreneurs locally, nationally and internationally to hear and share experiences that everyone (including yourself) could benefit from."
What's your coffee of choice these days?
"I still have a bit of purist approach to drinking coffee these days, so mainly black coffee and single espressos for me. Washed Colombians and varying honey processed Costa Rican coffees hit the spot for me these days. I will always have a sweet spot for Burundian coffee, and will choose them if they're available."