Last week we received some pretty cool news. We've been nominated for an award! When we started The Coffee Magazine Awards two years ago, its purpose was to shine a light on the hard work happening out there in the coffee industry, because being acknowledged motivates and inspires everyone to be even better. Thank you for all your support over the last 8 years, we're very proud to be included in this list among other coffee titles from around the world that we respect so much. It may be a cliché, but damn, it's a real honour just to be nominated.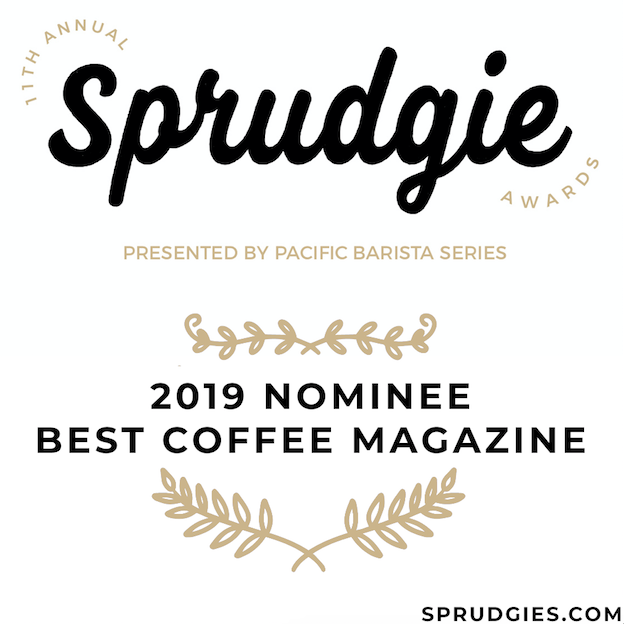 "Congratulations on this from all of us at Sprudge Media Network. Voting will open on Friday, December 13th at 10am Pacific Standard Time and close on Friday, January 3rd at midnight PST. Best of luck, and we're thrilled to have you as part of our 2019 Sprudgie Awards nominees."
So, Coffee Magazine loyal supporters, we need your help!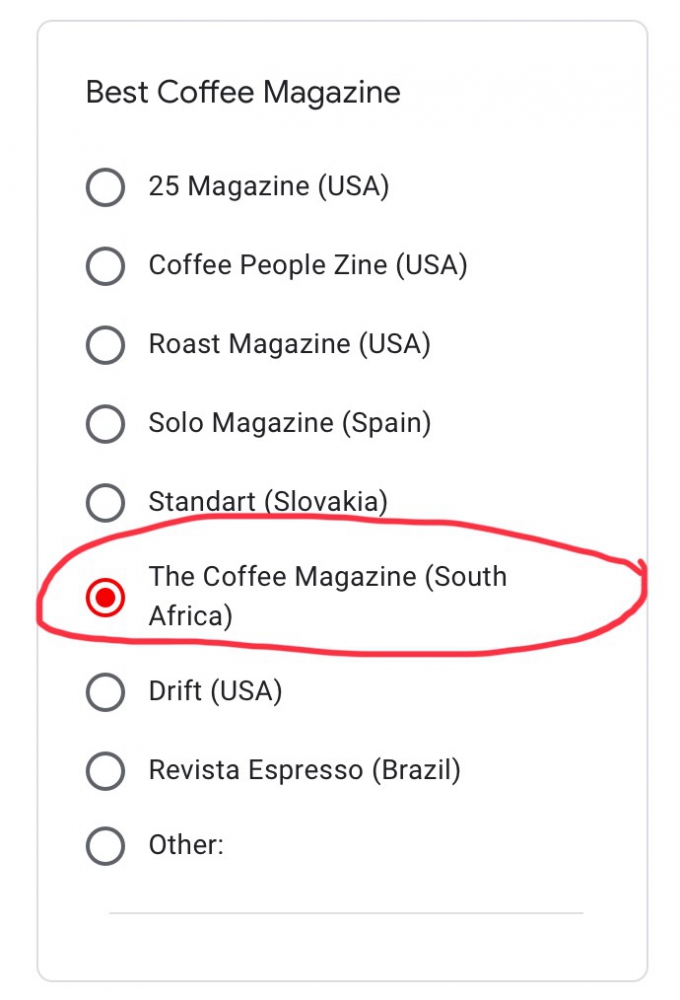 You don't have to vote in any other categories, though I'm sure the nominees would all appreciate the vote of confidence!