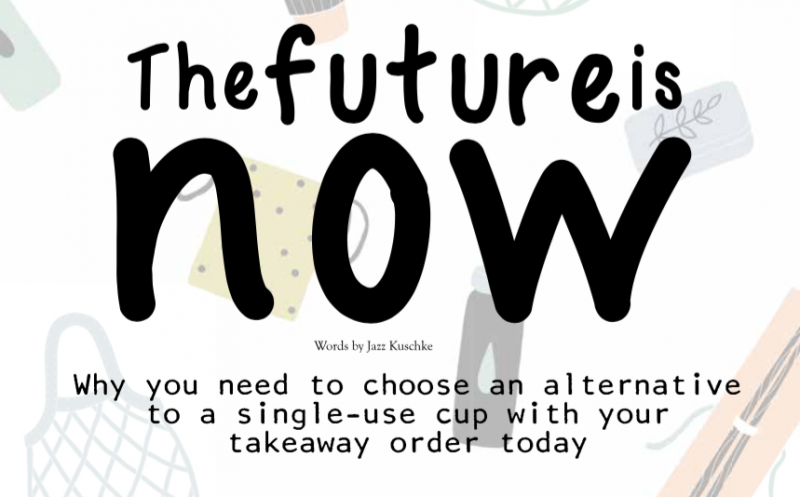 It's so easy to get sucked into the gloom. As a fly-fisherman and a surfer, the ocean and the estuarine rivers which feed it are an integral part of my existence. A lifeblood, really. As a father of two young boys, every time I'm out there – either wading waist deep plying a drop-off for gamefish with the fly-rod or bobbing in the line-up awaiting my turn for a wave – I hold onto some deep hope that my boys might enjoy it all in a similar state to what I have.
Yet it's easy to get sucked into the gloom. The stats are ever-present, poised to sow doom: Less than than 9% of all of the plastic we use every day gets recycled. That is according to a 2017 report published in the scientific journal, Science Advances. Instead, most of it ends up floating in the ocean or in landfills. It is estimated that 1 million sea birds, 100 000 marine mammals and countless fish are killed as a direct result of plastics, every year. It's easy to fret about what life will look like for our children.
Then something like the April 2019 KwaZulu-Natal floods happen. And it serves as a stark wake-up call: That future is now.
Those devastating floods saw all the major rivers come down. When the waters finally started subsiding the imagery on social media and news outlets changed from hectic watery scenes to horrifying post-apocalypticesque pictures of the mountains of plastic waste that had been washed up on Durban's beaches.
PlaSTUCK
The word 'plastic' is derived from the ancient Greek term which translates to, 'to shape' or 'mould' and when it was first discovered some in 1907 humanity got very quickly caught up in the possibilities of being able to 'mould' well, just about anything. There's no getting away from it, plastic was and remains helluva useful. It created so many possibilities that were unthinkable before, so humans rolled with it, working it into everything.
From the cars we drive, the shoes and clothes we wear, the devices we use every day – it is everywhere and in everything. And the trick is, it's not going anywhere. Ever. We're now stuck with it.
According to Ingrid Sinclair Marketing Manager from the Two Oceans Aquarium – whose doctoral thesis was based on plastic pollution – one of the biggest problems when trying to explain plastic, is understanding time scale. "People don't realise how far apart a million and a billion are. A million seconds is about 12 days. A billion seconds is about 32 years. A trillion seconds? 32 000 years," Sinclair says.
"Now consider: Studies suggest that there are 5.25 trillion pieces of plastic floating in the ocean — enough to circulate the Earth's equator 425 times (14 million kilometres). Altogether, the combined weight of plastic in the ocean amounts to about 269 million kilograms." And that, according to Sinclair, isn't counting the plastic already piling up in landfills around the world, or the plastic in the lid of the cappuccino you had to go this morning. Or the plastic stirrers or that still used in coffee cups.
"It also doesn't include the plastic that is yet to be produced or the plastic that leaks into the ocean on a daily basis – by some accounts, a refuse truck's worth every 60 minutes. The numbers are terrifying – by 2050, there will be more plastic than fish in the sea (by weight). 2050 sounds far away, but actually it's only about a billion seconds away."
As if we needed more reminding all research by the likes of Sinclair and others shows that the biggest culprit by far is 'single-use' plastic. "Today, approximately 42% of all global polymer production is used for single-use packaging, and as a result the share of plastics in municipal solid waste (by mass) increased from less than 1% in 1960 to more than 10% by 2005 in middle- and high-income countries. In South Africa, more than 53% of plastic is used for food packaging."
When it comes to the coffee industry, research shows that some 100 billion cups end up in landfill each year. This is of course a growing problem with estimates well above 300 billion by 2020.
But, you know what? There is hope.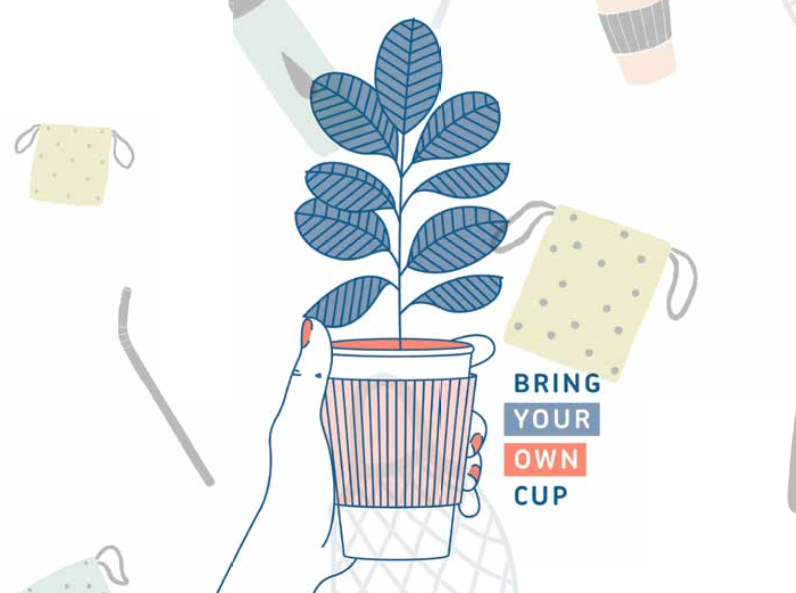 Hope and dreams
The industry – consumers and businesses alike – are championing the cause, helping to change the mindsets of people. In particular, various entrepreneurs and companies in the coffee market are working increasingly harder to provide alternatives to single-use cups and other plastics in the industry. Their underlying philosophy is the same: Initiating small changes in our daily routine which can help smooth the way for positive change.
David McLagan, founder of Ecoffee Cup – the re-usable bamboo coffee cup – perhaps summarised it best when he said that changing attitudes towards consumption and waste will be the catalyst for change. "By raising awareness of the issues, we will be able to influence consumer consciousness to the point that we see a marked change in attitudes and increasing numbers of people switching to reusabales."
At the risk of descending into morbid melodrama, there is hope and we are all a part of it. By supporting these revolutionary endeavours and concepts and, ultimately changing our mindsets toward a plastic-free way of life, we will be to go at least some way toward cleaning up the future of today. And tomorrow.
Here are some options available in SA, you can find a lot of these at your favourite local cafes: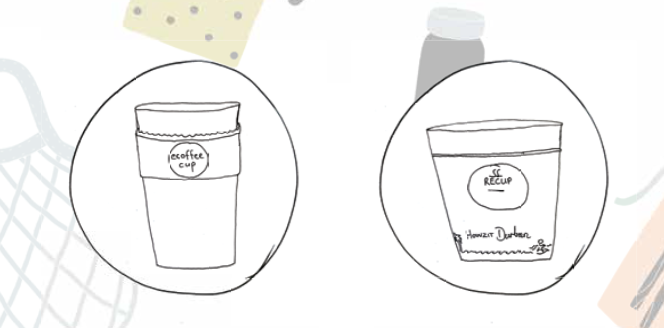 Ecoffee Cup
Ecoffee Cup is a new take on the reusable takeaway cup. It is created with the world's fastest growing, most sustainable crop – bamboo fibre (and corn starch) and is BPA and phthalate free.
"The mindset is definitely starting to change in the market," says Reynold Leegerstee of Ecoffee Cup in South Africa. "If we think back to the days we started it was quite a hard sell to get something like this into retail. It required some real hard work to explain the benefits to people," he says. What definitely supports the uptake of Ecoffee Cup is the variety of designs. "Creating something beautiful and desirable eases consumers into using products benefitting our environment".
According to Leegerstee, now the retailers (and their customers) are asking for it. "Not only in retail but also on the corporate side of things, which is a big part of our sales," he says.
The cups are dishwasher-safe and so reusable over and over. Ecoffee Cup have worked with cafes, schools, universities, roasteries, hospitals and corporates to create a product of which people can genuinely be proud of – and actively want to re-use over and over again. The idea is simple, buy a cup and take that with you to the coffee shop when you order your coffee to go.
"We are still a bit behind here in South Africa, but catching up fast," Leegerstee says, explaining that the Ecoffee Cup has been available for nearly a decade in Europe. "The awareness is much better than a few years ago and this is being followed by concrete action. It's great to see."
RECUP
RECUP, as the name suggests, is a cup deposit system. It was born from the idea (of getting away from single-use cups) by two German students in 2016. Today more than 20 cities in Germany are on the programme, with over 2000 coffee shops and cafes in cities such as Munich, Berlin, Hamburg and Cologne offering the product.
"I think a lot of people don't realise their 'paper' coffee cups are lined with plastic," says RECUP's Charles Denison. "In fact, there is enough plastic in one 250ml cup and lid to make eight straws! Straws seemed to be the easy target for the anti-plastic campaign. What we have realised is that plastic is not the problem, but single-use is," he says.
The RECUP system is now in South Africa too and all affiliated outlets where it is available can be found on RECUP-app. And it's catching on fast. "We already have two stores who are only doing reusable cups and zero single-use cups," says Denison. "In fact Steampunk in the Midlands was the first in SA to do so, and possibly one of the first in the world. In Germany around 20% of their 2500 RECUP partners don't allow single-use. I think once we get critical mass, and customer awareness increases, we can (and should), as an industry make a stand as one."
The deposit system – which allows you to pay a deposit for the coffee-to-go cup of your choice – avoids disposable waste and saves resources. Once you've enjoyed your coffee you simply return the cup to the café for a refund, or you can hand your dirty cup in to be washed by any partner outlet and get your coffee in a clean RECUP.
In addition you buy your own lid, which fits on all of the size cups and reuse it every time.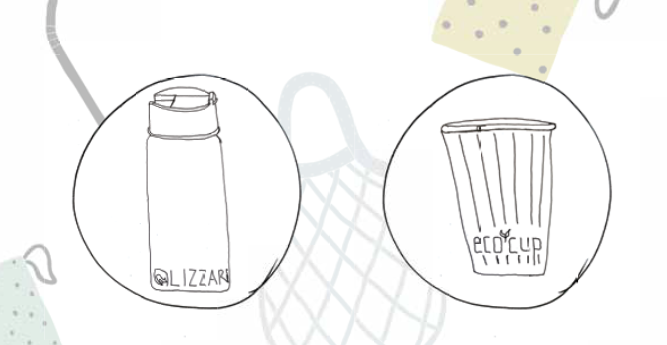 Lizzard Vacuum Flasks

Lizzard's double-walled vacuum sealed stainless steel flasks have been designed to be portable and durable. They're made out fo 18/8 stainless steel (the highest grade used for food preparation) and feature a leak-proof lid. The flask allows you to keep your coffee warm for up to eight hours. "Obviously as a surf brand we are super concerned about the ocean and well aware of how much plastics pollution is going into it," says Chris Hall-Jones from Lizzard. "We all see how much single-use is getting done in an area in which we could be involved in and make a difference (as a surf brand) without getting into he whole kitchen utensil business," he says.
Enviromall

Where and when reusable cups and other vessels are not possible, (easily) biodegradable packaging is the obvious next choice. Enviromall supplies sustainable packaging products to the South African hospitality industry made from plants rather than oils. For example, EcoCups are made using board from managed plantations, coated with a thin layer of plant-based plastic (PLA). To radically paraphrase the science, these take-away coffee cups are 100% compostable and biodegradable, and will break down in any home or commercial composting facility.