We last caught up with Maxine Keet in 2012 in Interview with a Champion. Back then, Maxine was KZN's Regional Cup Tasting Champion headed for the World Cup Tasters Championship in Nice, France to represent South Africa and Colombo Coffee & Tea. A lot has changed since then. Maxine is now the co-owner of Urban Bistro, a casual café and trendy oasis in the middle of a commercial office park in Riverhorse Valley.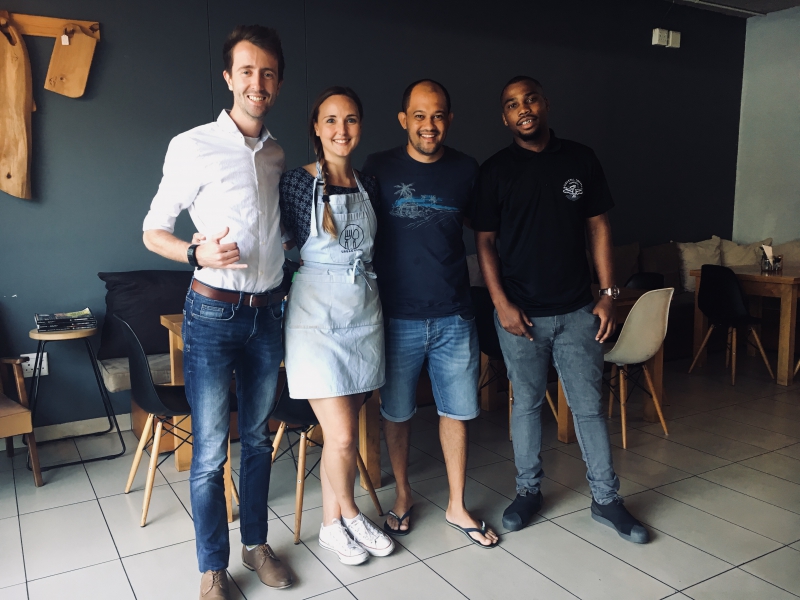 From left to Right: Byron Keet (Maxine's cousin - please note not her brother, who is also in the industry) Maxine Keet, Owner of Coastal Coffee Roasters: Craig Sampson and Coastal Coffee Roasters' Trainer: Thamie Ndlovo
---
You last chatted to Coffee Magazine in 2012 – how has life changed for you since then?
"Wow, where do I begin… The past seven years have been a journey culminating in a decision three years ago to leave a great career in marketing to run my own café. It has been humbling and life has taken on a new meaning with all the joys and heartache of navigating the wilderness of entrepreneurship."
How did you get into the coffee industry initially?
"It was a chance encounter with two young coffee enthusiasts during the 2010 Good Food & Wine Show. Colombo Coffee & Tea had a quirky stand set up and I was immediately drawn to the two baristas behind the counter, Kyle Fraser and Dirk Maritz. A couple of weeks later, I visited the Colombo HQ to find out more about the team behind this local coffee brand, and was subsequently offered a position on the Sales & Marketing team."
How did you go from Sales & Marketing to cupping competitions?
"Being a part of a small team, we were encouraged to play and participate in all aspects of the coffee supply chain. It was an exciting time to be a part of the new wave of coffee culture in an emerging market in South Africa. I wanted to immerse myself in the process, to learn as much as I possibly could of the product I loved and believed in. It started off with cupping coffee as part of a quality control measure within the roastery where I was able to hone my skills, and of course being on the sales and marketing team we got involved with hosting a few competitions – and so I decided to give it a bash."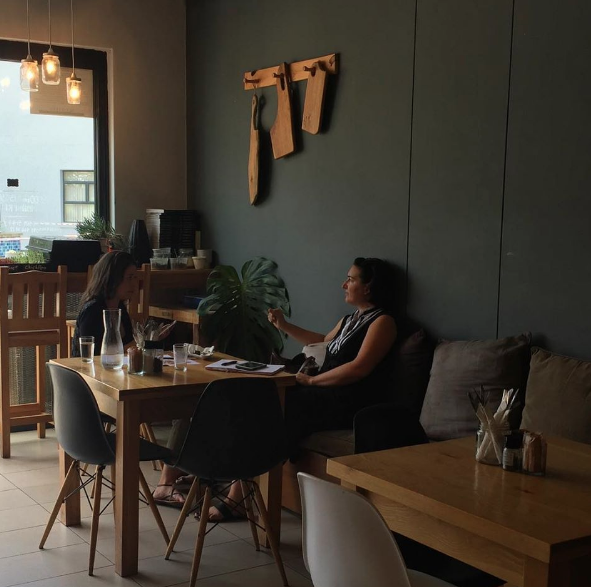 What made you decide to pursue a different avenue in opening your own business?
"I had a minor hiatus from the world of coffee and the café culture to pursue broader opportunities within the marketing arena. During that time, I worked on exciting projects involving Urban Regeneration and noticed a striking connection between coffee shops and the upliftment and activation of areas, as well as the potential to be important place makers. Cafés appeared to play an integral role in being catalysts for regenerating areas and providing places for people to connect and engage with one another. I began to long for the hospitality aspect of my former career and the hands-on satisfaction of being behind an espresso machine."
You've been with Urban Bistro for three years now? What's that journey been like?
"I joined my brother, Ryan Keet, who is a qualified chef, and together we took over a café (Urban Bistro) situated in a thriving commercial office park in 2016. It has been one of the most challenging and equally rewarding experiences of my life so far. We have grown tremendously in our love and passion for hospitality and learnt so much about owning and operating our own business."
What can you tell Coffee Magazine readers about Urban Bistro?
"As a small team, headed by my very talented brother, who studied to be a chef through the Capsicum Culinary School, we joined forces with my love of coffee and hospitality to bring a kind of casual playfulness to the Island Office Park. Our patrons are almost exclusively the people who work and are based out in Riverhorse Valley and the surrounding area, so we serve a lot of corporate business people and delight in providing a reprieve from the taxing environment of the office by serving freshly made simple food, fresh juices, great coffee and smoothies."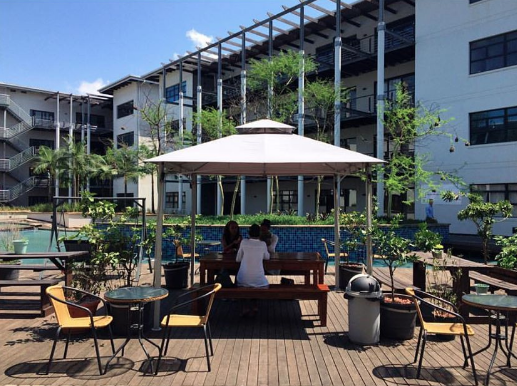 What do you like best about your line of work?
"Besides the technical aspect of being a barista and working on an espresso machine, I love being in a position to run my own operation, to make decisions freely (whether they are the right ones or not), finding innovative ways to overcome challenges – currently there are some imminent challenges facing our business in the form of load shedding. So, we have to be creative, adaptive and flexible in our approach whilst still maintaining a high level of service to our very important customers."
What's been the highlight of your business journey?
"The highlight of my business journey has been a culmination of small wins, meeting and connecting with some incredible people, and successfully keeping our operation growing from strength to strength whilst still maintaining quality of life. My favourite moments are being able to share my passion for hospitality with my brother and our awesome team, and the feeling of family we've cultivated over the years, with a lot of laughter between the crazy stress of running a business and dealing with complexities of being in the service industry."
What does your average day look like?
"Open at 7am, start serving coffee for our first little rush of the day, connecting with our awesome regulars who keep us and our business going. A little bit of admin here and there, some experimenting with baking fresh breads and fermenting sauerkraut, then a lunch rush serving seated customers and arranging take away lunches for businesses in the area. We wind down after 2.30pm, and close shop by 4pm to take advantage of the wonderful quality of life we experience living here in Durban and working only weekdays."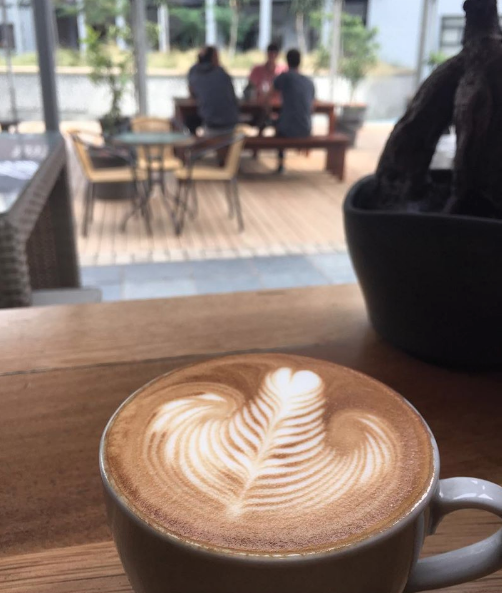 Tell us about the coffee you serve, and what your coffee of choice is these days?
"We currently serve Coastal Coffee's TIA blend which is an all-African espresso blend crafted by another local coffee enthusiast, Craig Sampson. As for me, you cannot beat a humble black Americano, but recently having discovered MilkLab's almond milk, I enjoy a simple almond milk cappuccino."
You can find Maxine Keet and Urban Bistro at Building 4, Island Circle Office Park, Riverhorse Valley, open weekdays from 7am to 4pm!