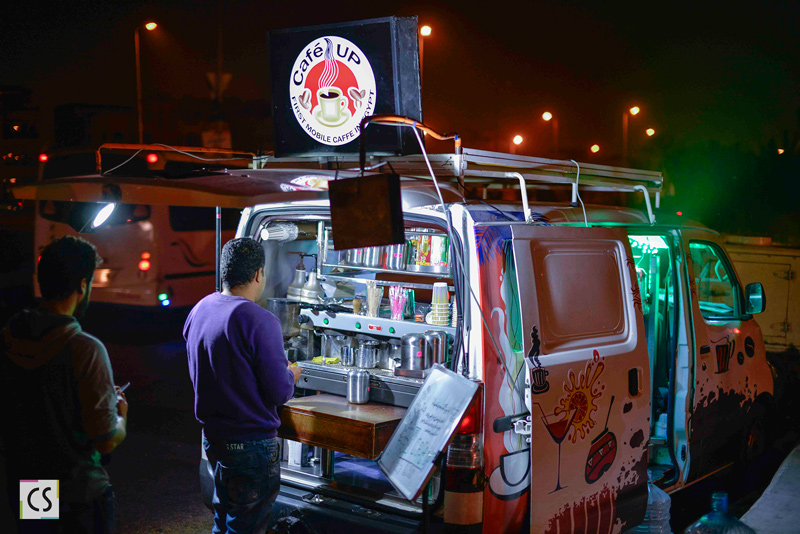 Young people in Egypt are turning to mobile coffee solutions and cafés on wheels to earn an income, helping to tackle Egypt's high unemployment rate. Unlike a brick and mortar café, coffee carts, trailers, bikes and vans require minimal resources and capital, making it much easier for young entrepreneurs to get a small business off the ground and earn a decent living.
Mobile cafés are able to travel to where the business is (usually near malls, universities and big markets), and operators can be flexible with their hours, which suits both students and those who are looking for an alternative source of income. For example, some vendors might serve morning commuters their caffeine fix on the way to work before heading to their own '9 to 5' job.
Food carts have always been standard fare on the streets of Egypt, but young entrepreneurs turning their private vehicles into mobile cafés is a fairly new concept. Most new graduates can't afford the cost of a permanent venue, and don't want to risk investing in an area where their business might not take off. A mobile solution provides much more freedom, with less risk – ideal when starting out in a tough economy. It also means coffee can be sold at slightly lower prices because overheads aren't so high.
Café Up in Cairo
Café Up is an example of one of Cairo's first mobile microbus cafés which gives commuters their caffeine fix. Founded by Mondy Mahmoud and operated by Bakr Saleh, Café Up makes it easier to get a good cup of coffee on the go. In an interview with Daily News Egypt, Mahmoud said:
"We are four friends, all graduates from law school, and we wanted to find an alternative source of income. Therefore, we got this bus in 2012 and started roaming around Cairo […] We wanted to start a café and yet we could not afford the cost of a permanent venue or store. We also did not want to risk staying in one area that might not welcome our idea or not be profitable enough."
Entrepreneurs earning a decent living
Micro businesses like these are proving that there is employment for today's youth, and there are ways to make ends meet if you think 'outside the box'. Unemployment in Egypt is high, but young people like Mahmoud have found innovative ways to make ends meet. With the right papers and permits, mobile cafés are finding success in providing specialty coffee on the go.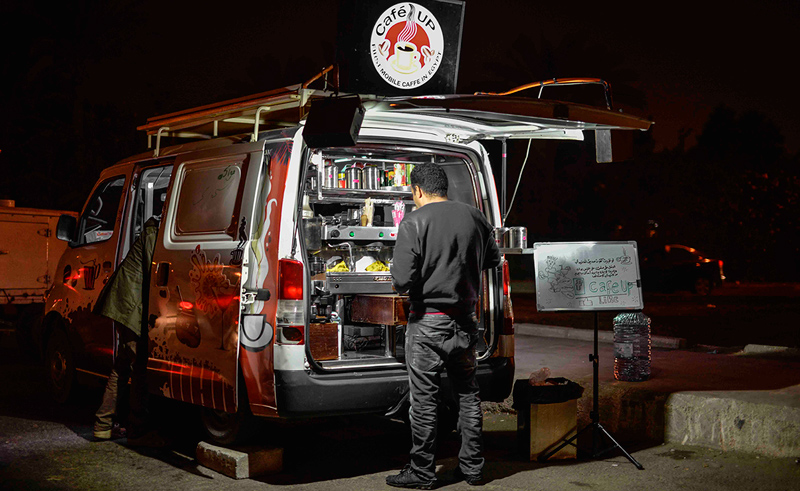 Photos by Ahmed Najeeb © CairoScene