PHOTOGRAPHS © BY LENA MUCHA
Colombia is one of the top three coffee producers in the world, and the coffee-growing region, Eje cafetero, has even been named a world heritage site. Colombia is also one of the most dangerous countries in the world for transgender people, who are often forced from their homes and communities or punished for the crime of being a boy who wants to be a girl. Forced to leave their villages, these women feel free to live their true identities in the town of Santuario, a rural area of western Colombia where some of the world's best coffee is grown.
Here, in the mountains of Eje Cafetero, transgender women from the indigenous Emberá community have found refuge on Colombia's coffee farms. Berlin-based photographer, Lena Mucha, set out to tell these women's stories, capturing their images in a candid and moving collection. With a background in social anthropology, Mucha's work focuses on stories related to human rights, gender, and social changes within societies and ethnic groups. She was approached by a local Colombian newspaper with the idea for the story, but struggled to find information about indigenous trans women in Colombia.
"I was told that the indigenous leaders are convinced that being transgender is a disease the white man has passed [on to] them," Mucha said. "In their communities, the transgender women who decided to live openly transgender are punished by their own people. This is why they leave their families. Working on these coffee farms means they have a free space where they can express their gender identity openly."
The trans experience in Colombia
In the predominantly Catholic country of Colombia, a strong macho culture dominates, and transgender people have found it difficult to gain societal acceptance, especially in rural villages where cultural shifts are slower to take root. Many find themselves forced out of their homes and communities for not fitting into their traditional gender role, and have to find other ways to survive. Transgender women are often discriminated against and are the victims of extreme violence, and many end up working in the sex industry when they're refused formal employment because of their gender identity. The prevailing fear and prejudice has resulted in an average life expectancy between the ages of 30 to 45 for trans women – mainly due to violence, poverty and the risk of sexually transmitted diseases.
Transgender women from the indigenous Emberá community leave their homes when they are rejected or harassed for trying to live their lives as women, and escape to the Colombian town of Santuario where they find work on plantations as coffee pickers during harvest seasons. The coffee farms give the women a place to openly express their gender identities, and they work hard in return, and have become an important part of Colombia's coffee picking workforce. Here, they feel recognised for who they are.
One of the women, Angélica, told Mucha: "I felt that I was different when I was 12. I liked to wear dresses and play with girls […] I won´t go back to my community. Here I can finally be who I am and live my identity."
Sanctuary in Santuario
Lena Mucha told National Geographic that the coffee farmers like hiring the women because they don't complain, and are strong, hardworking and inexpensive to hire. Most of them make between US $20-30 per week, and the farms provide on-site dormitories and food. In the evenings, when they return from the fields, they are free to put on their colourful traditional dresses and make-up, and head into town, transformed, without fear of punishment, although they do still face discrimination. They are called "los primos" or 'the cousins' because they are no longer "hermanos" or 'brothers'.
The coffee farms are a sanctuary for these transgender women. They are free to live their lives there. "They were strong women," says Mucha. "I think they were really enjoying their lives there. For them, it's like freedom and they can express themselves. Nobody is bothering them."
The full collection of Lena Mucha's photos can be found on her website.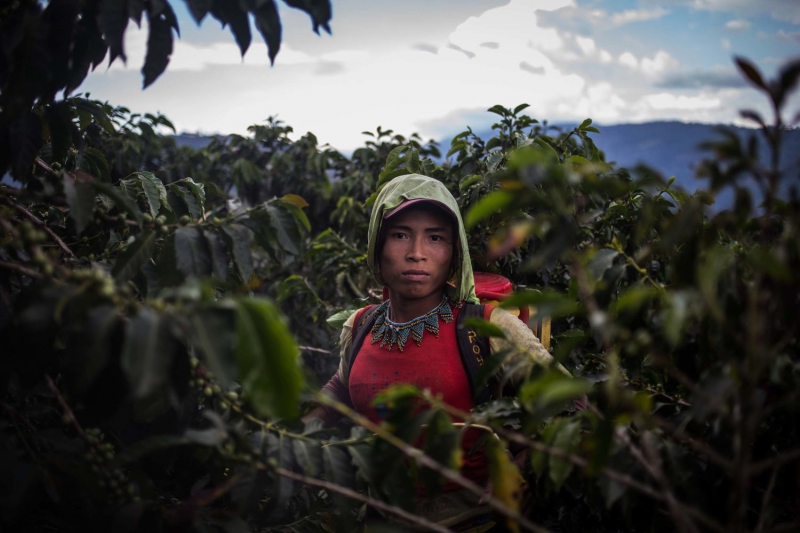 Francy came to work at the coffee farms five years ago. (© Lena Mucha)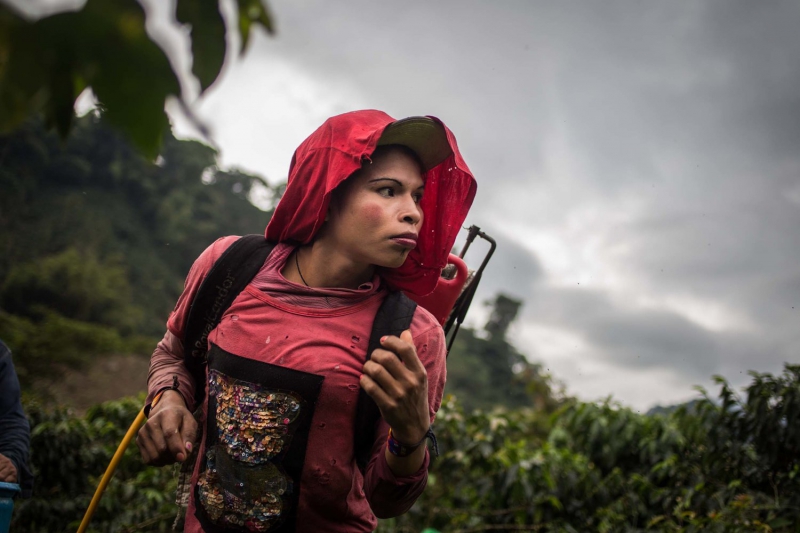 Heading back to the farm after work. (© Lena Mucha)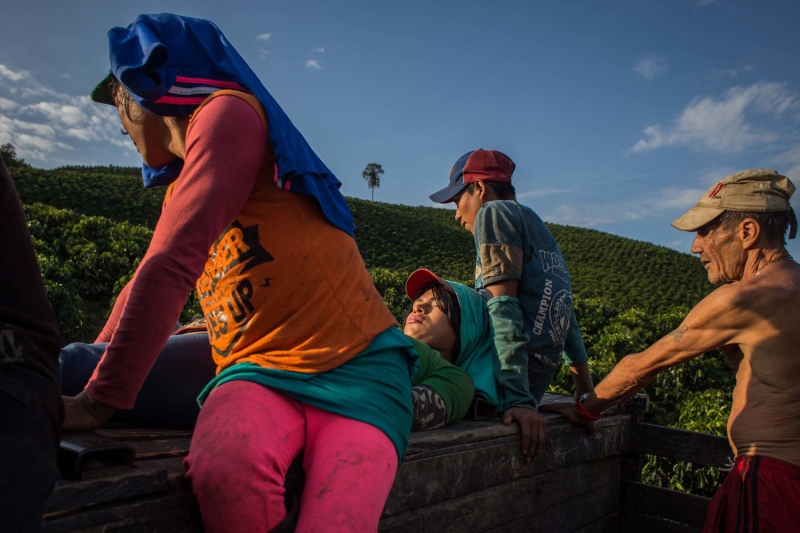 Francy and her colleagues unload the truck at the farm after a 10-hour workday. They earn $35 a week. (© Lena Mucha)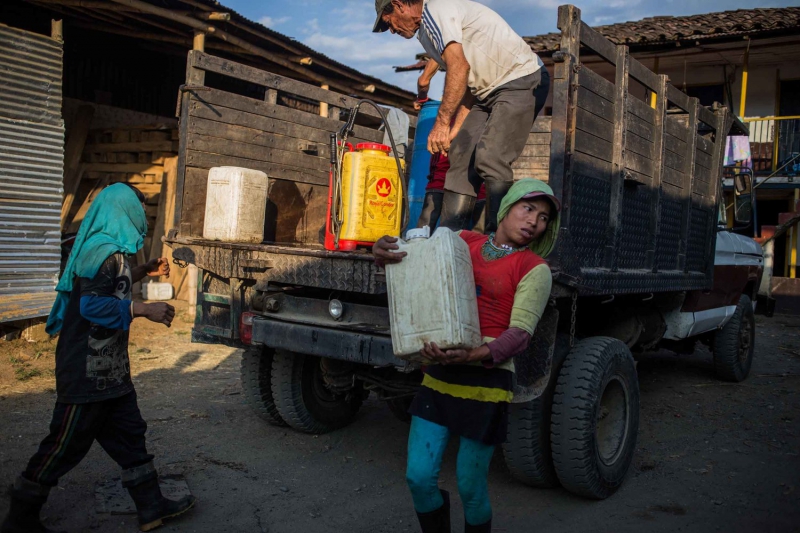 Francy, 19, after being dressed for the evening. (© Lena Mucha)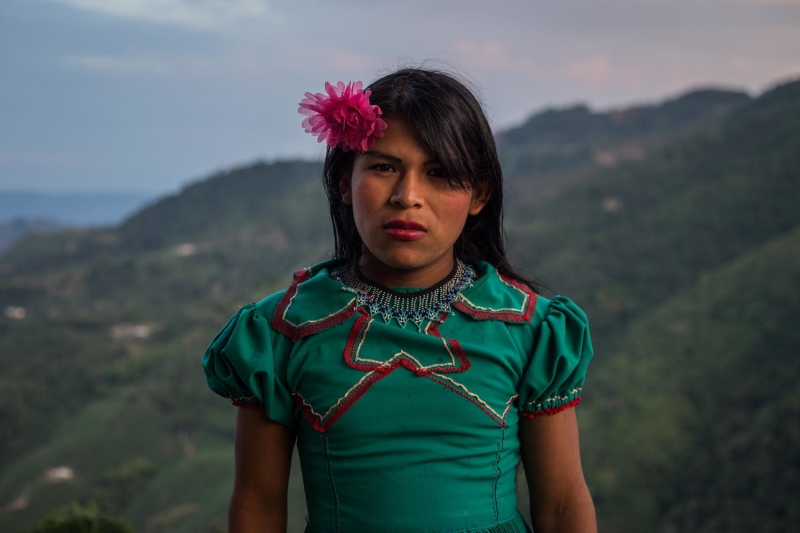 Francy, Angelica and Mariana decompress in the evening with their colleagues. (© Lena Mucha)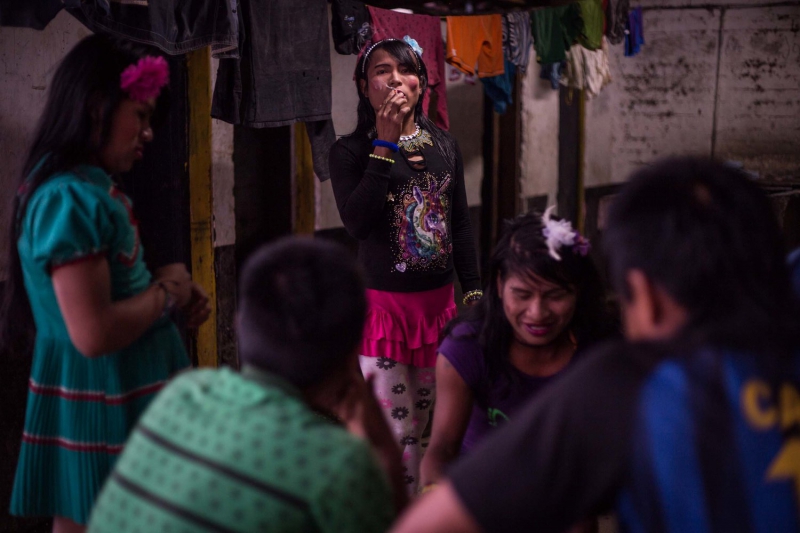 Francy and Dario relaxing in their free time. They both belong to the ethnic group of Emberá Katio. Back in his home village, Dario has four children with his wife. (© Lena Mucha)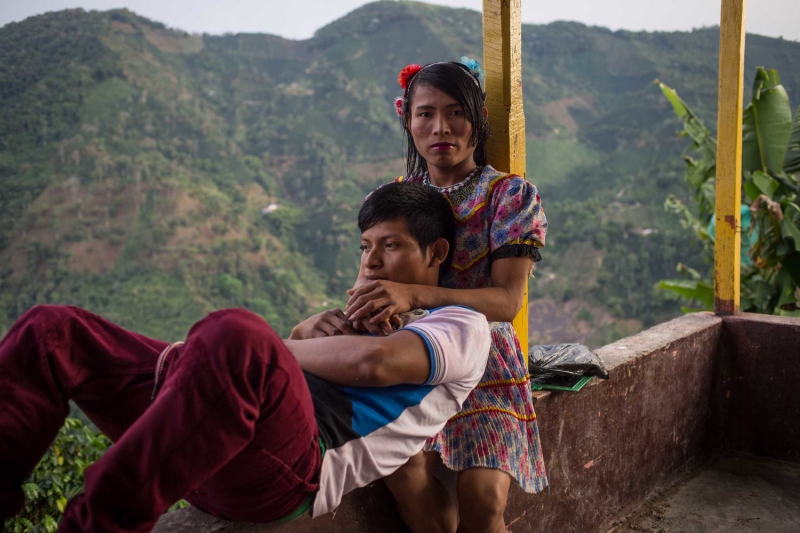 On the way to the town of Santuario on a Saturday morning. Every week the women go to the village to buy new materials to make their traditional dresses and jewelry. (© Lena Mucha)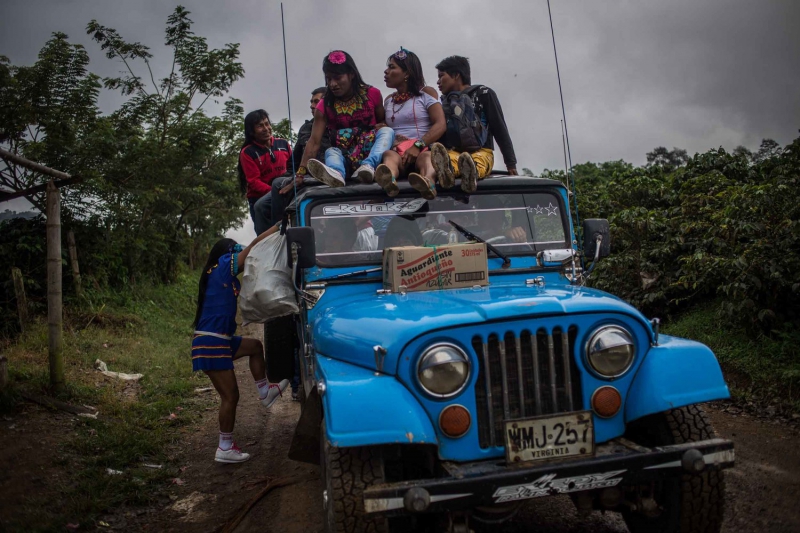 After arriving in Santuario, the women get out to go shopping. (© Lena Mucha)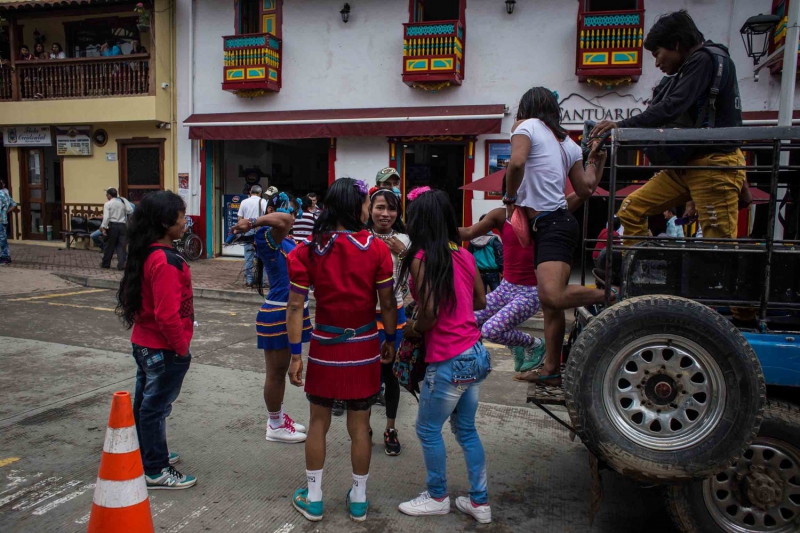 Francy buys earrings in a shop in Santuario. (© Lena Mucha)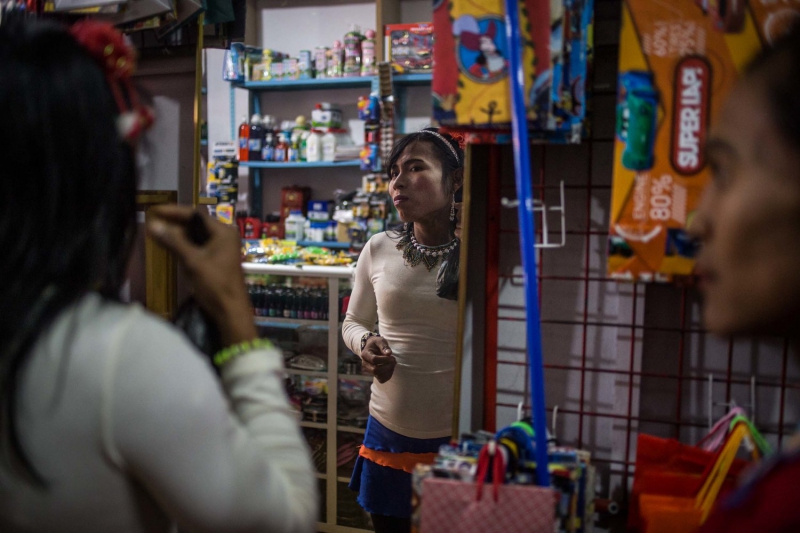 Angélica, 17, she left her home village and decided to work on the coffee plantations when she was 15. (© Lena Mucha)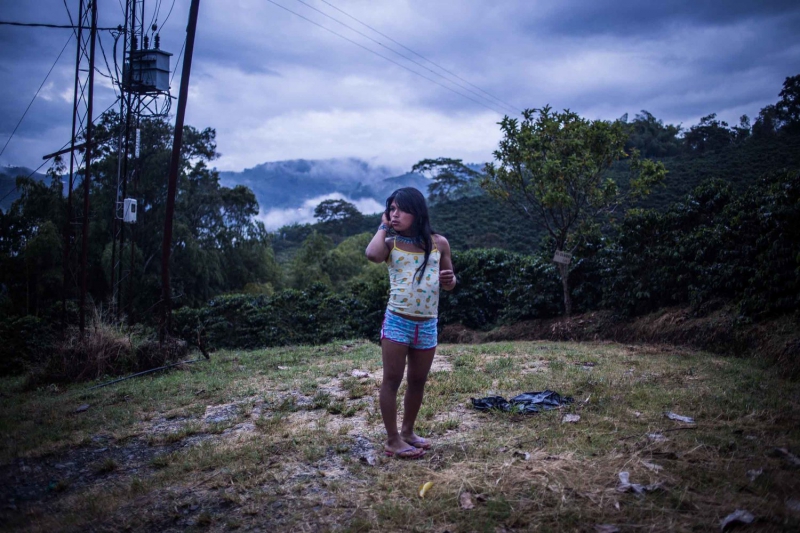 Angélica plans on staying on the coffee farms: "I won´t go back to my community. Here I can finally be who I am." (© Lena Mucha)