We had the opportunity to visit the flagship WeWork in Rosebank and it is mighty impressive. It's great to see that they've partnered with I Love Coffee as part of their coffee offering!
---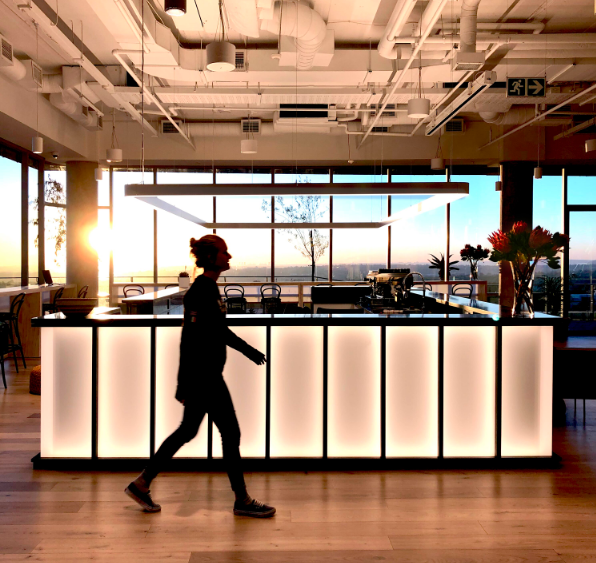 WeWork has announced its collaboration with I Love Coffee, a social enterprise that employs and trains Deaf youth to become baristas – part of a movement that helps create a more accessible and independent future for the Deaf community. This collaboration comes as part of WeWork's launch in South Africa with its first building located in Johannesburg at The Link, 173 Oxford Road, where I Love Coffee baristas are based.
I Love Coffee launched their coffee shop in Cape Town in 2016. As part of its mission to help South Africa's nearly two million Deaf adults and children who lack the services, support and opportunities, the organisation embraced the process of ordering drinks to break down the barriers of communication between those who are Deaf and those who are not. By giving top tips on how to order your drink, including strong eye contact, ways of speaking, pointing to the menu and writing on the worktop, the experience not only gives customers the opportunity to engage with the Deaf staff, but provides the means to invest in understanding and integrating the Deaf community into our society and the economy.

The collaboration between WeWork and I Love Coffee was a natural fit for both organisations who have a shared ambition to support local communities with the future in mind. I Love Coffee's trained baristas work at the coffee stations at The Link, and will be integrated in WeWork's burgeoning community in South Africa as it expands to two new locations opening later this year: 155 West Street in Johannesburg and 80 Strand Street in Cape Town.
As part of its global impact mission, WeWork is also dedicated to helping underserved and underrepresented groups receive access to employment and a community by creating jobs for people through its platform and partners, including I Love Coffee in South Africa. Around the world, WeWork has rolled out various impact initiatives to help make a positive change for communities in need of support; for example, WeWork's Refugee Initiative is not only committed to hiring refugees, it also provides them with opportunities including mentoring sessions and events based on entrepreneurship.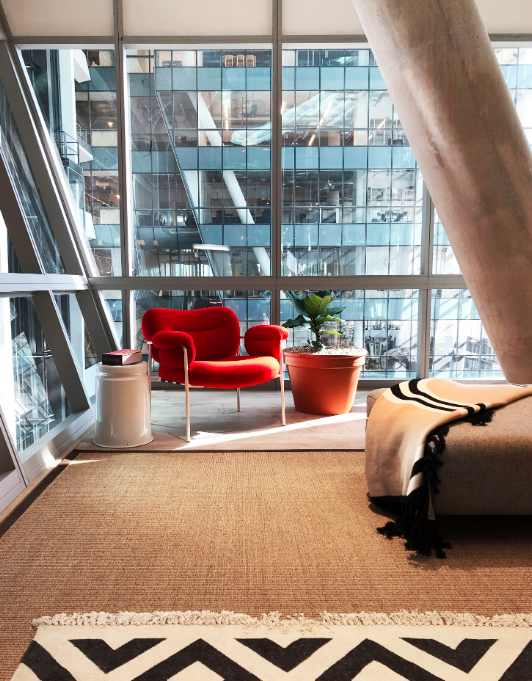 Gary Hopkins, Founder of I Love Coffee, says "We are thrilled to be collaborating with WeWork who'll support our mission to break the barriers of communication between the Deaf and the hearing. At I Love Coffee, we are always looking for ways to develop and strengthen meaningful relationships with partners that share the same objective as us - contributing to a better South Africa - and WeWork was the perfect fit. We also share an interest in sustainable solutions; WeWork is meat and plastic free, and provides reusable cups throughout its buildings for both WeWork members and our baristas to use for coffee. Similarly, our I Love Coffee cups that are provided at the shop are not only plastic free but 99.9% biodegradable. We cannot wait for this new venture with WeWork to expand across their new locations in South Africa and continue to make a positive impact for the Deaf community."
Stafford Masie, General Manager, WeWork South Africa says, "It is a real honour to have partnered with I Love Coffee in South Africa. It's been incredible to work with Gary and his team, and learn more about their journey and the progress they have been making to stimulate communication, connection and understanding within our community. At WeWork, we are constantly exploring new opportunities to support underserved or underrepresented groups as part of our global impact initiative, and to be part of I Love Coffee's journey is a real pleasure. We look forward to working with I Love Coffee across South Africa and continue to support their mission."