Airbnb Experiences is opening up the world of specialty coffee to travellers who want to immerse themselves in all the steps of the coffee growing process – from bean to cup. If you search for coffee tasting experiences on Airbnb, there is no shortage of farmers, baristas and family businesses willing to welcome you into their coffee scene. You can see how coffee beans are picked, processed, roasted and packed, or learn about the history of coffee in various countries – from Puerto Rico to Colombia, Mexico, Bali, Vietnam, and many more.
You might visit 'secret' coffee shops that only the locals know about, or sample specialty coffee right at the source – with the farmer who harvested the coffee imparting its history. Coffee enthusiasts rave about the cupping sessions and craft workshops where they learn to identify flavour notes and create their own latte art. Here are a few we found that are definitely worth bookmarking for your coffee 'bucket list'…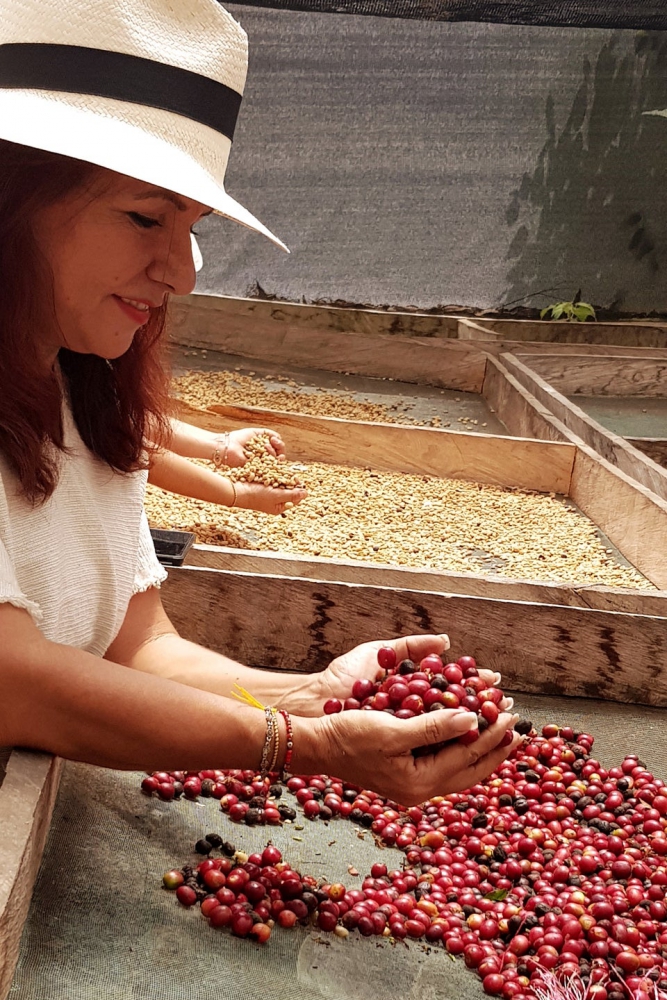 Tour coffee plantation with local farmer in Puerto Rico
Enjoy a walking tour with a local coffee farmer around the hacienda Lorenzo, learning about the history of coffee in Puerto Rico and the coffee growing process while visiting the seed and coffee tree nursery, and sampling some of their speciality coffee. As the website says, "this is a full coffee adventure!" Check it out here.
Coffee Brewing in the Cloud Forest of Costa Rica
The Santuario Ecológico de Monteverde is a family business made for travellers looking for an authentic experience with a local family who are the guardians of 48 hectares of forest. You'll walk to the plantation, learning about their specialty coffee and the different ways of processing it along the way, followed by a visit to the drying area. On the way back, you'll get to taste three different roasts and preparation methods, as well as learn how to prepare your own coffee the Costa Rican way. Check it out here.
Roast & learn everything about coffee in Kenya
Experience one of Kenya's best exports with a tour through a coffee farm offering scenic views and a comprehensive journey from the seedling bed to the fermentation tanks, drying beds, the mill, and the roasting of the coffee beans. Discover what it takes to make a cup of coffee before tasting the final product. Check it out here.
Plant, harvest & taste coffee in Colombia
Learn what makes Colombian coffee so special while you plant your own coffee tree at this plantation that's been in the family for seven generations. Sit down to a delicious homemade meal at the hacienda, and learn how to appreciate the aroma, acidity, body and other elements that make up a great coffee. You don't have to travel far to experience some of Colombia's best coffee, surrounded by nature, birds, and thousands of coffee trees, just a stone's throw from Medellin. Check it out here.
These Airbnb experiences are opening up the world of coffee to passionate travellers who want to know more about their favourite beverage and where it comes from. With so many opportunities to drink fresh farm-to-table coffee, what better excuse is there to see the world and expand your horizons?