The Next Big Thing
Is magic and innovation still possible in the world of coffee? Jake Easton of Tribe Coffee Roasting, explores some 'new' ideas.
Words by Jake Easton
---
In the fairly recent past, UK company Costa Coffee assembled a group of coffee professionals and advertising types to come up with a the next big thing in coffee. They wanted a 'unique' perspective which could be linked solely to their brand. 'Unique and New' were the guiding words for the assembled group of professionals. Rather inexplicably, they came up with the 'Flat Black' as the new coffee trend to promote. And yes, you can guess what it is, it's basically a standard black coffee. I'm still scratching my head and chuckling. I understand their sentiment, because we're all striving for the next big innovation, but my question is are we giving up common sense for 'New', 'Unique' or, 'First-to-Market'?
In the 1790's 'Mocha–Java', was a coffee brand the Dutch East Indies corporation sold to the world. It was so-called because it was a blend of different coffees from Mocha, Yemen and Java, Indonesia and it obviously tasted delicious. It became so iconic it is still used as a coffee name today. You'll have seen it on coffee bags at your local supermarket. We use the brand name even though no one sources the coffee from Mocha to blend with the Javanese in order to make 'Mocha-Java'. The concept of First to Market can be extremely enduring when done right.
The Costa Coffee 'Flat Black' ridiculousness highlights the fact that in the highly competitive coffee industry striving for innovation and excellence is alive and well. This means that gadgets a plenty are released for consumption. I'm going to try to break down some cool or new things that I've had the opportunity to work with and then evaluate whether I think they will be enduring ideas through the lens of Common Sense.
Brewing
The two methods which seem to have prevailed in the long term are Filter/Batch Brewing and Espresso. There are many fun, fringe brewing methods that are beautiful and make great coffee, but haven't become everyday, household names. That's not really the point when it comes to coffee brewing devices though, is it?
I'm happy to say that I've experienced joy and delight in innovation from the Nanopresso, the AlphaDominche, Decent Espresso, the Sanremo Revolution grinder and the Duvall Espresso Machine. Let's break it down.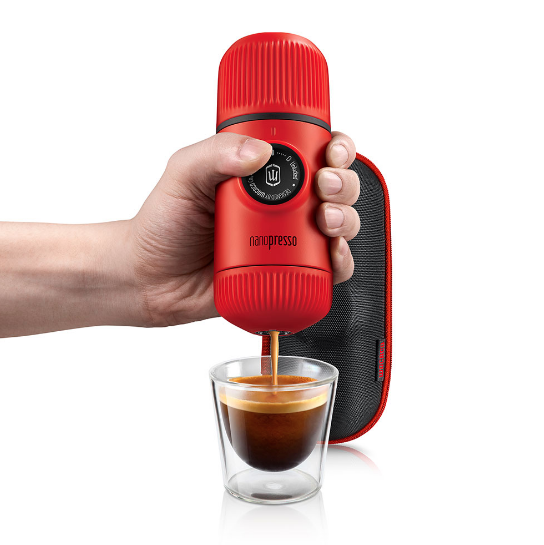 What? The Nanopresso makes "by-hand" espresso with this really cool tube like thingy which you can take anywhere in the world so long as you have fine ground coffee to make espresso. It works. It makes a sweet cup and depending on the heat of the water it's as close to cafe espresso as I have ever had from a hand-powered tool. I've even tried using it to make espresso with cold water, "Cold Pressed Espresso" (Trademark in the works, nudge nudge wink wink).
Common-Sense?
This is a competitive market, because everyone wants to try recreate an espresso on-the-go and at less expense than well, an espresso machine. The result from this device is the best I've experienced. It's compact and it comes in cool colours too.
Alpha Dominche
What? The Alpha Dominche SteamPunk filter machine was really cool. It's a really fantastic way of making a clear cup of coffee (it really helps to enhance the flavours from origin). The way the infusion works is so cool to watch and the outcome is so nice. Thousands of cafes around the world purchased a Steampunk for its stunning cylinder design, vacuum-sealed brewing process, and tablet-driven controls. Many of these cafes transformed their bar layouts, customer flows, and menus specifically to complement the Steampunk. It was supposed to usher in the future of precision coffee and tea brewing, enabling coffee shops to brew using recipes hyper-tailored to individual coffees at the click of a button. BUT, and it's a big but…The company has since ceased all operations, so while it was wildly innovative to combine different brew method theories in one one beautiful device controlled by touch screen tech, it was also wildly impractical and unaffordable.
Common Sense?
The fact that the company hasn't lasted speaks volumes. Brewing with this device took way too long to be really viable in a high paced Cafe environment and the space needed was really prohibitive. In a slower-paced roastery or if you could afford four of them maybe it could have worked. Does this mean tech for new precision brewers is dead? Apparently not. I'm keen to try the BKON Craft Brewer that has emerged like a phoenix from the ashes of the Steampunk.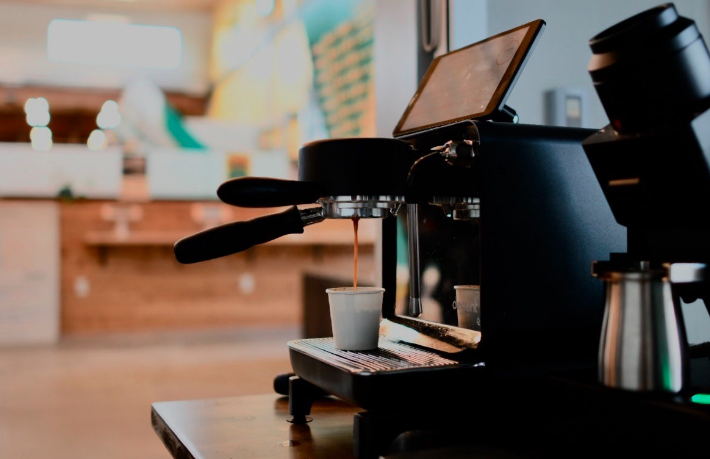 What? The Decent Espresso machine is unreal. The software enables the hardware. Espresso is complicated to get right and with this little gem you control all the parameters on a tablet allowing for endless playing and finding the perfect recipe for a particular coffee which you can then replicate at the touch of a button. This thing is a dream for roasters to play with roast profiles for espresso. Imagine getting your extraction perfect with a high TDS and flow ratio and then downloading it to a USB which you then plug into your Strada or Black Eagle or Cafe Racer or or or...and then you're dialled into the high speed cafe life with a coffee you've groomed to perfection.
Common Sense? As of today there are machines to buy on-line with a small wait. I think they're really inexpensive for the level of amazingness. If you're a coffee aficionado this will give you so much joy. I just wish it had larger scale application for cafes.
Revolution Grinder
What? The Sanremo Revolution grinder can repeat and create blends and grind sizes with different origin coffees, plus it then integrates with the high end Sanremo Opera. Pair the grinder (with grind size and grind weight) with the Opera extraction model and you're well on the way to beating any consistency issues.
Common Sense? This thing is amazing. It works in the Cafe realm and can repeat repeat repeat grinds which makes it a common sense dream. The only problem is availability. I want one bad, but it's near impossible to get your hands on.
What? The Duvall FC-1 Espresso machine allows the barista to dictate shot times, volumes and flow rates before each shot despite fluctuations in grind size, tamp, and dose amount. I'll repeat this for the kids in the back, "The Duvall FC-1 reads your grind size and adjusts the shot in real time thereby removing the risk of inconsistent shots". What?! Amazing.
Common Sense? This machine's tech is new...so new that I want to try it out in a Cafe to see how it handles 350 drinks in a day. On the surface it is certainly curiously amazing. I want it simply because it reduces the risk of grinder flaw by relegating grind size and dose weight to be of nominal importance. Read more about it here.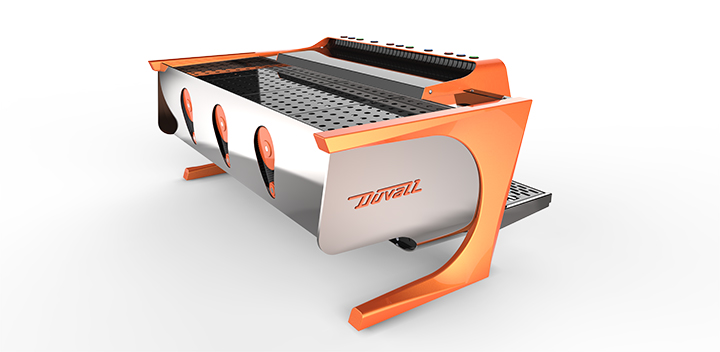 What is so unique about each element of those coffee innovations is it that they use Scientific method used to create or to improve extraction from any and all of the different formats. Yes, sure you can explain to all of us the diverse and unreal science behind each of these tools, but is that truly unique and new? Is that enough to make them unique?
Let's turn towards our own South African industry for a minute. What is happening on the ground here that is pushing the agenda of better forward?
Green Coffee Buying
As we're already in Africa and most a lot of us buy from farms on our continent, we are streaks ahead of Europe and North America in the sustainable buying landscape. To mention but a few: Bean There buys from Fairtrade farms they visit every year, Origin buys from farms their roasters visit all the time, Espresso Lab buys from friends they've made throughout the coffee belt, Tribe buys from Malawian farmers where we've had years long relationships, Deluxe travels far afield to source directly from Guatemala and the Big Guys, Ciro/Famous Brands/TriBeCa/Global all buy from farms they know and have relationships with. Therefore, let's toot the horn for the Direct trade and the Farm-to-table push so that this advancement continues.
Mostly though I'd like to see coffee roasted at the farm gate and sold to the world from there, just like in the wine industry. A boy can dream.
Our major green coffee brokers, Sevenoaks, W.M. Cahn, I&M Smith are raising the bar for inclusive buying from farms and farmers across our continent. You guys rock.
Personally I'm all for innovative farming practices like processing innovations but this is still a minuscule percentage of the market. The reality is that money talks and even if as in Brazil a new varietal of 100% naturally caffeine-free Arabica coffee is discovered, it's unlikely it will ever see real traction as there is too much money to be made by decaffeination company's supplying raw caffeine into so many different realms that they cannot afford to allow this kind of coffee to be grown, no matter that its better for the Earth.
Roasting
Everyone can now roast. What a wonderful world! I would ask, however, if all roasters are equal? The short answer is no. As a roaster I'm lucky to have been able to learn at the crucible of fire which is the professional roasters core and experiment on many different brands.
A few new roasters don't last very long because of said fire...literally. Ladies and Gentlemen when you roast you're manipulating fire (energy) to cause a molecular change in the structure of an organic material. If left unchecked the coffee will continue to absorb the energy and become volatile until it reaches flash point and bursts into flames. If you doubt this point, look no further than me...it happens. We had a fire at Tribe a few years ago and it was saved because we had a real plan on what to do in case of combustion. Roasting is not for the faint-hearted!
In today's world anyone can buy a Genio, homegrown and manufactured in South Africa and do on-line lessons or consult Cropster and get profiles sent to them for almost any single origin coffee. If they have an overflow of bucks, aspiring roasters can buy a Loring Smart Roast and have access to all of the profiles done by contributing roasters and they simply have to load the coffee into the loader and, "POW!", Tim Wendleboe's Ethiopian Harrar roast is available. In the case of the less cash flush (i.e. most people) they can go look on YouTube and watch one of the more than a thousand videos on how to roast or watch one of the top videos on roasting with over a million views and "VOILA!", they're roasters.
Loring. My best experience on any roaster has been the Loring Smart Roast. Repeatable, Good for the environment with a reduced carbon footprint and reduced gas use, fast and easy for the Roaster to clean and use. This machine is so much better than its next closest competition as to make them in a different category. This is reflected in its extremely-out-of-reach-for-South-Africans price point.
Ikawa. Ikawa has created a fantastic tool for any home roaster or any professional sample roaster to develop roast profiles and data logs which can then be used to make real time roasts by following the rate of rise curve over time. It's amazing. I really have a lot of fun reading and re-creating these data curves with each new single origin. (Pssstt. If you have no idea what I just said, that's ok there are many roasters who also have no idea.)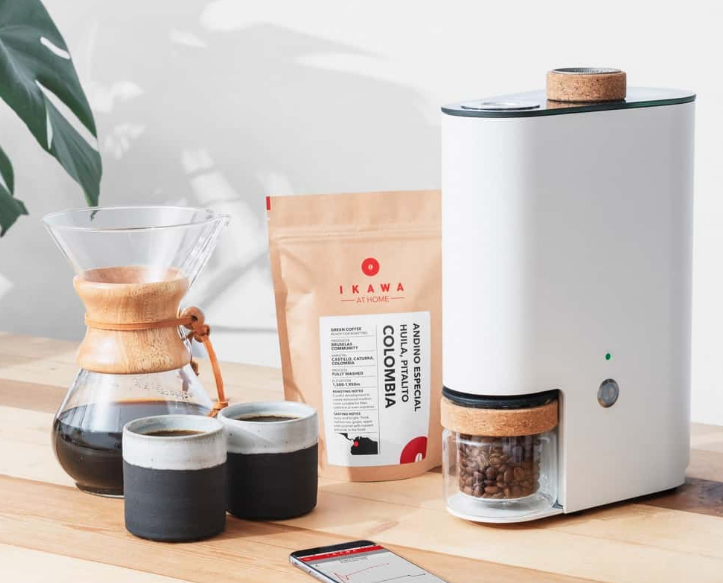 The truth of the matter is that the average coffee drinker wants their same comforting coffee everyday. It's up to the industry to give them personal and unique coffee experiences and create the magic, whether that's through the new technology at hand or a meaningful conversation.