But is it coffee?
When it comes to Ricoffy, Frisco and Koffiehuis, apparently not. The Department of Agriculture, Land Reform and Rural Development recently released the first draft of new legislation with very specific regulations relating to coffee, chicory and related products, and it's thrown instant coffee fans into a tailspin. According to a report by Business Insider, South African brands like Ricoffy, Frisco and Koffiehuis will no longer be considered coffee when the legislation goes through…
The draft regulations cover a number of categories – everything from roasted coffee beans to:
Coffee (ground coffee or coffee powder)
Instant coffee (soluble coffee extracts)
Decaffeinated coffee and Decaffeinated instant coffee
Coffee essence (liquid coffee extract/ concentrate)
Mixed coffee (coffee mixture)
Chicory
Coffee and chicory mixture
Coffee and chicory essence (liquid coffee and chicory extract)
Instant coffee and chicory extract
And lastly, Premix coffee in powder form.
It's not even instant coffee
Obviously, to be considered 'coffee', ground coffee or coffee powder must consist of roasted coffee beans that have been ground and cannot contain any artificial colouring or flavouring, and definitely no chicory, or additional food additives. Instant coffee has to consist of the dried soluble solids obtained from water extraction of freshly roasted coffee beans and contain at least 2.25% caffeine.
Neither ground coffee nor instant coffee may contain any flavouring or colouring. As a result, Koffiehuis and Frisco apparently don't qualify to be called 100% coffee because they contain glucose. So, what does this mean? Some brands that are currently sold as instant coffee don't qualify as coffee or instant coffee… But more than that, they don't even qualify as coffee mixtures or coffee and chicory mixtures.
According to the draft regulations, mixed coffee or coffee mixture must be at least 75% coffee, but Ricoffy and Frisco both contain only 25% coffee. This means they also don't qualify to be considered a coffee and chicory mixture, because the new regulation requires it to contain at least 50% coffee.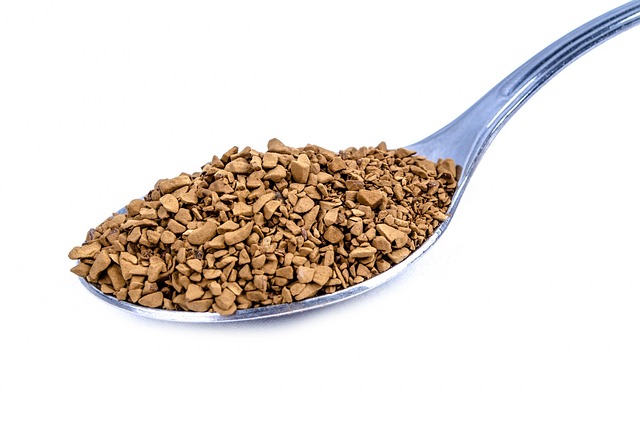 What happens now?
The draft legislation is open for comment until the 30th of September. If nothing changes, it looks like some brands will either have to change their product or their packaging. As for 'instant coffee' drinkers, you might just have to stop calling a few of your favourites 'coffee'.