Meerlust Rd, Equestria, Pretoria, Corner of Lynwood & Meerlust Road, 0050
---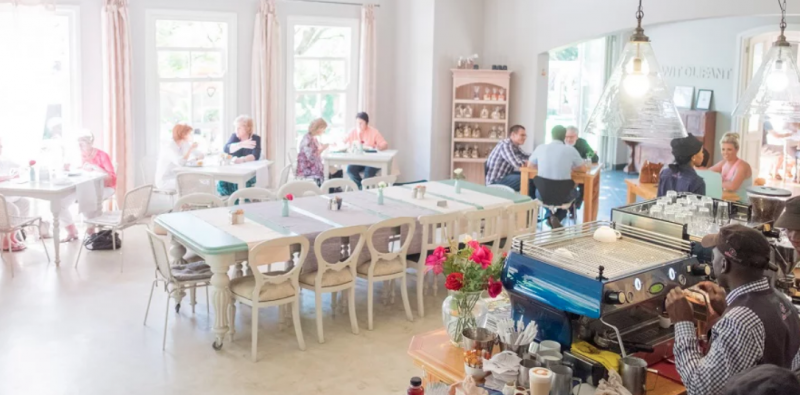 We had long heard of the legend of Afro-boer in Pretoria and they have long being loyal distributors of the magazine, so we were thrilled to find ourselves in the neighbourhood and finally able to visit this oasis of beauty and deliciousness. After navigating the busy traffic of Lynwood Road, we found ourselves in a perfectly manicured garden with chickens clucking in the background and the dappled sun falling through the trees, so peaceful!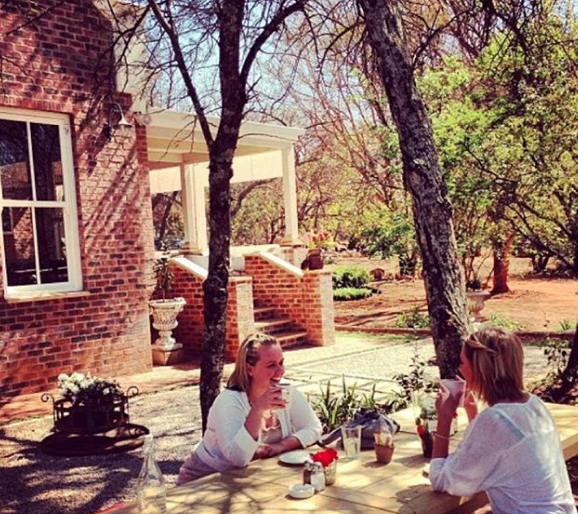 They have a stunning coffee bar set up, not one but two beautiful La Marzocco's side by side. Using Asmara Coffee, TriBeca's new bespoke brand, you can tell why they need two espresso machines. It is a large space with indoor and outdoor garden seating and even on a random Wednesday afternoon at 3pm, it was pretty busy! We can only imagine what it gets like over the weekends, it is the PERFECT brunch spot!
Freshly baked breads and a menu to die for of some very interesting and innovative dishes, it's no wonder this place has such an incredible reputation.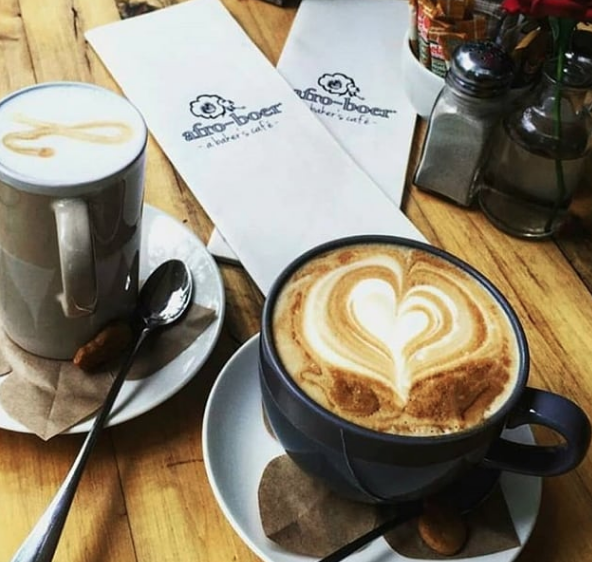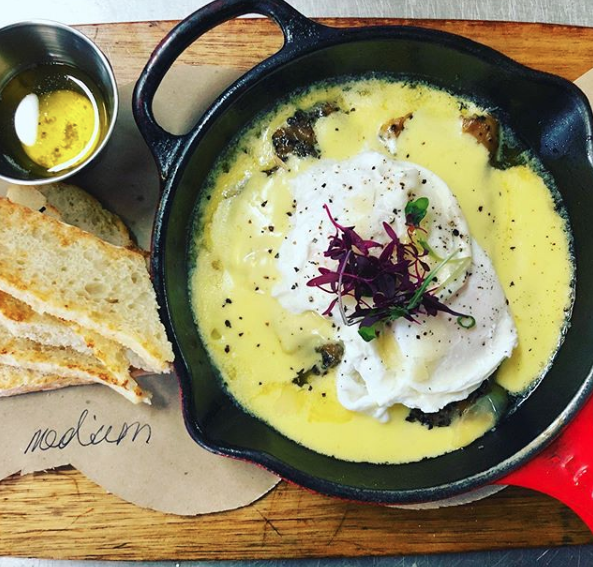 Images from the Afro-boer Instagram, give them a follow!