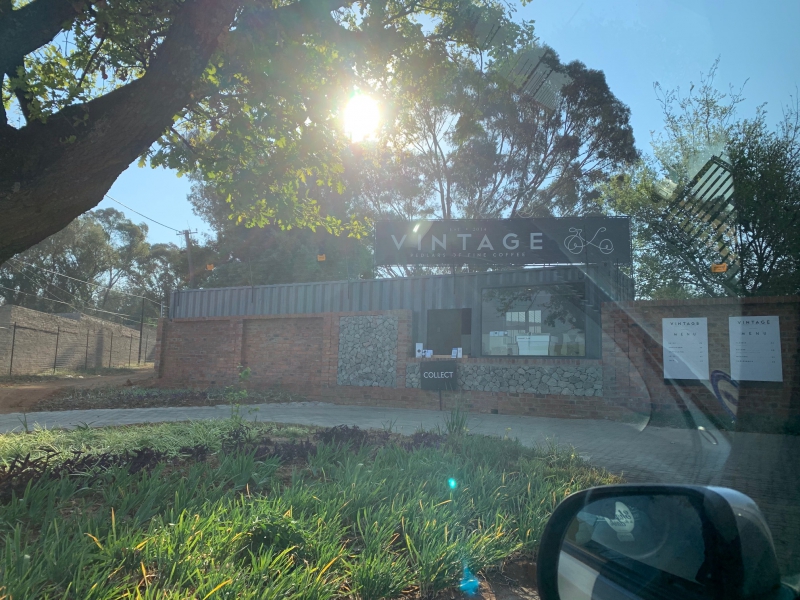 Ok, so we're Durbanites through and through, we like to take our time with most things, but we understand that things are different in the bustling metropolis that this is the Johannesburg/Pretoria quadrant and we always love the energy and the industry.
Case in point, the new coffee drive through by the team at Vintage on the busy thoroughfare between these two cities, Main Road. Located on the City Life Church premises, we arrived just in the nick of time at 3.55pm (5 min before they closed!), as rush hour was kicking off and a coffee was necessary. And man, the coffee was delicious!!!
Ashley and the team have done an amazing job of making the little space welcoming and easy to use.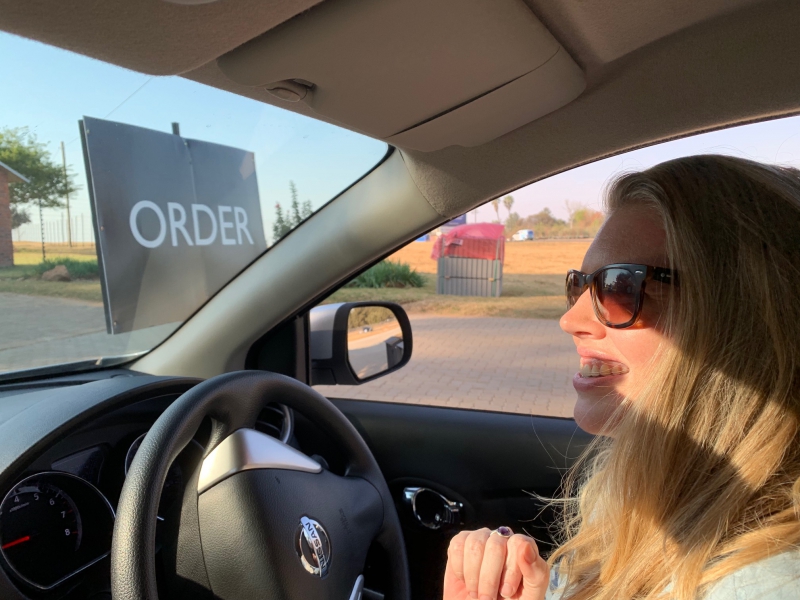 The Editor running low on coffee. Solution: Drive through!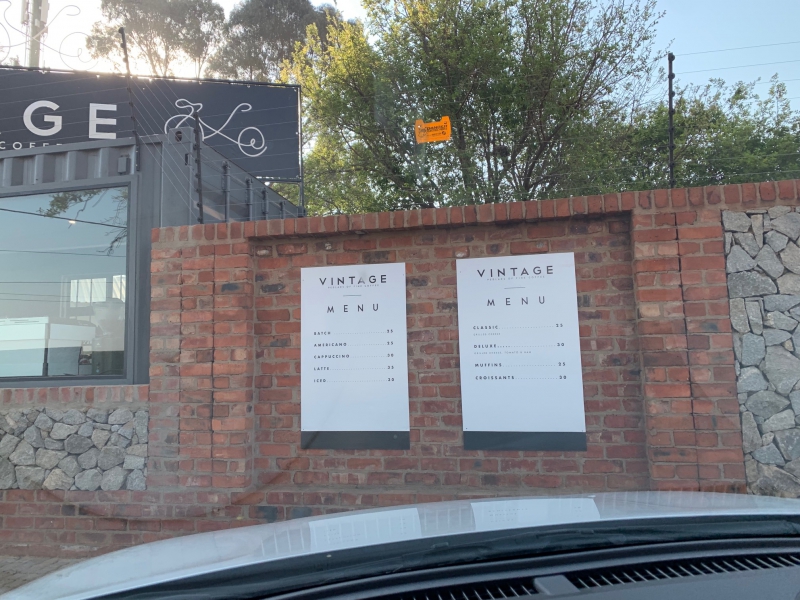 The big menu boards make it easy to order - simple!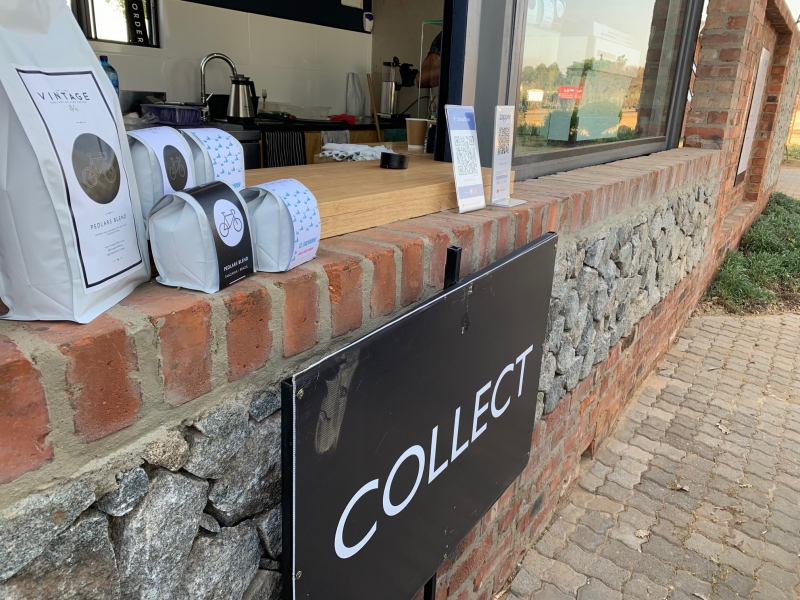 Quick payment solutions are the key to a good flow, and there's a nice beans offering in case you running low at home!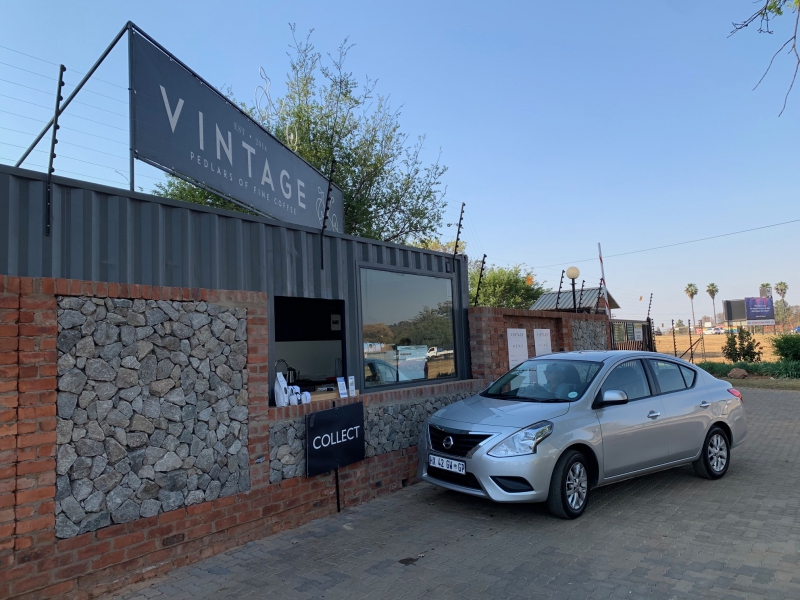 This was one of the easiest, fuss-free coffee experiences ever!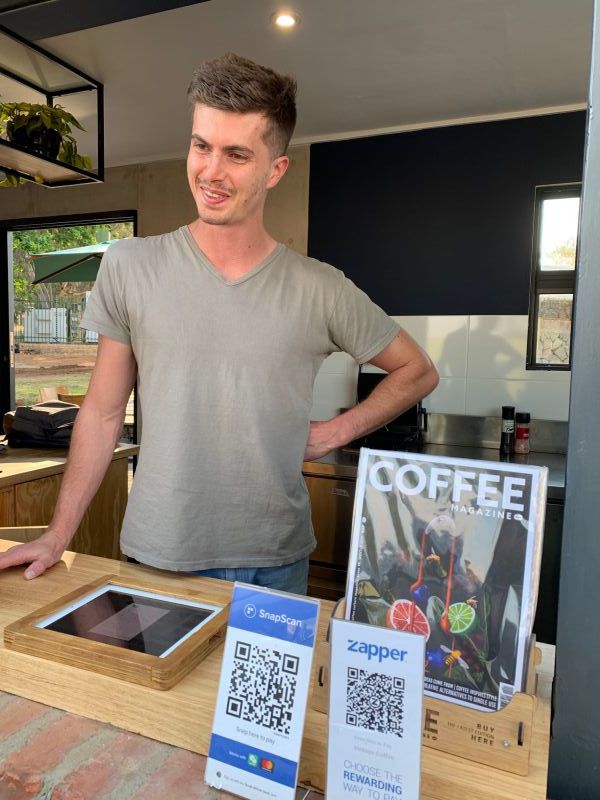 Ashley and the team working the drive-through were super efficient and friendly. "We're still taking the wrapping off this place, but we already have a few regulars", says Ashley.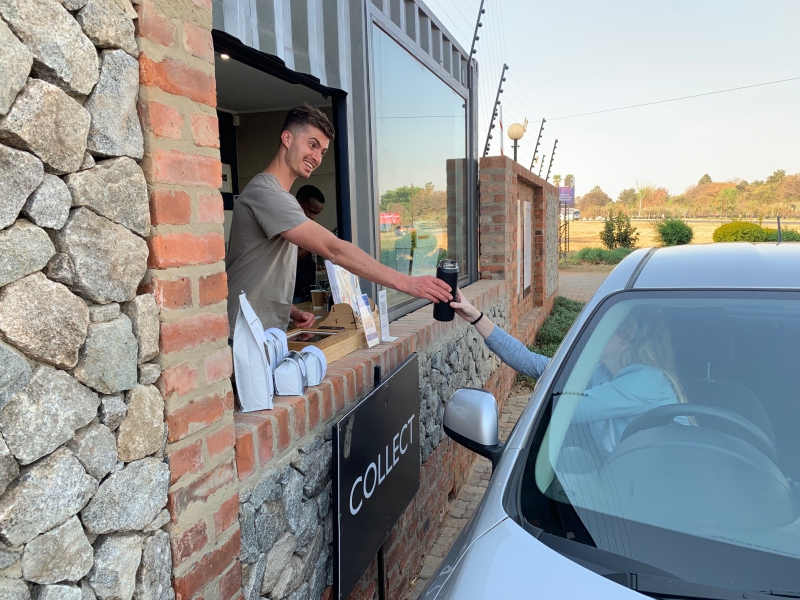 This coffee was a life-saver! Definitely one of our best coffees of the week.