FNB ran this incredible competition at FNB Creative Coffee Week and the winner was announced yesterday.
Everyone who attended the event in whatever capacity they were there for was eligible to enter by filling in the business survey.
We were all waiting (not so) patiently to hear the winner and now we have one!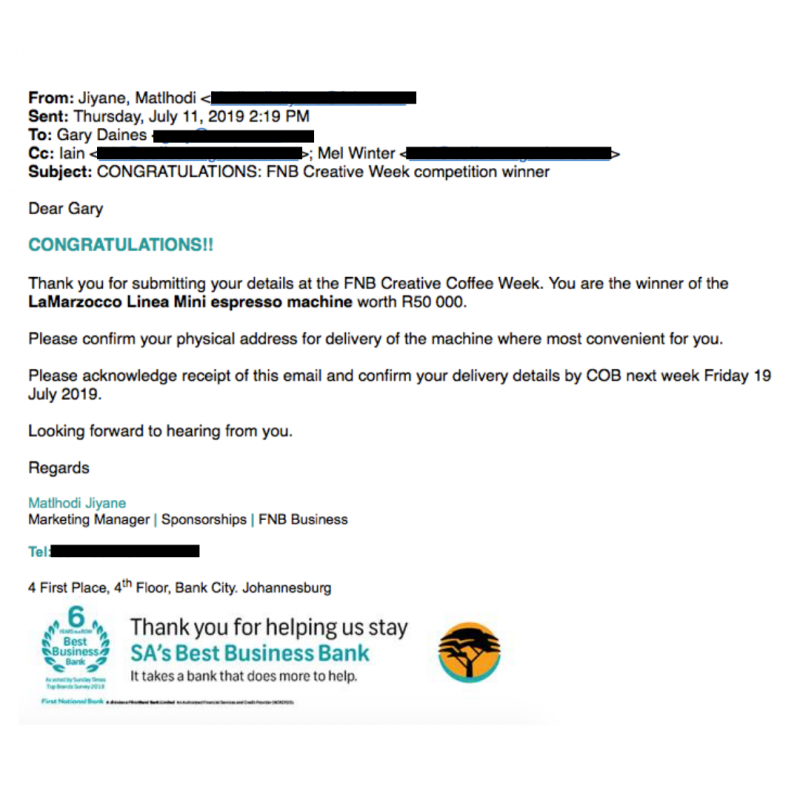 Well done to Gary Daines of Consolidated Water Conditioning (CWC) for winning the La Marzocco Linea Mini! We can confidently tell you that everyone in the coffee industry is so jealous right now!