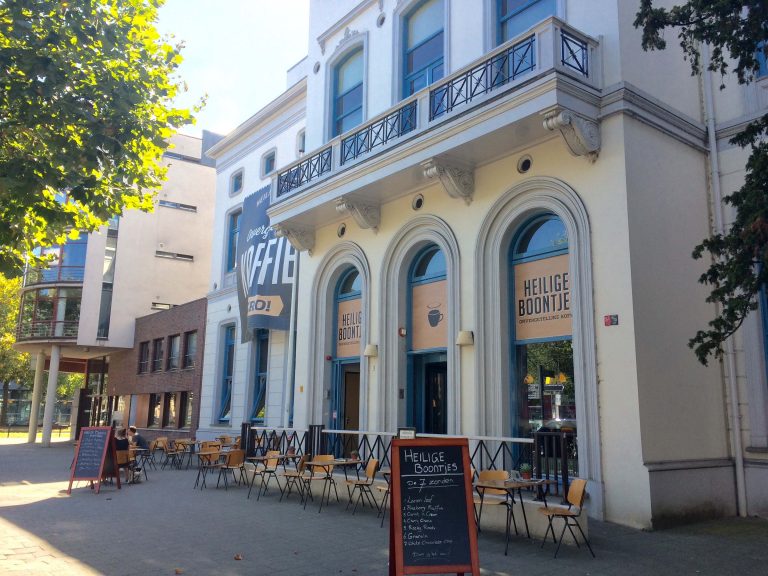 Heilige Boontjes is the Dutch expression for 'goody two shoes', and literally translated, means 'holy beans'. It's also the name of a café and roastery in Rotterdam in the Netherlands where ex-cons and the socially disadvantaged can get a second chance at reintegrating into society by working in the café and roastery, learning valuable skills in the process.
Social worker, Rodney van den Hengel, started the social enterprise together with police officer, Marco den Dunnen. Heilige Boontjes helps troubled youths who are trying to put their criminal pasts behind them, but struggling to find a job, due to lack of skills or their criminal record.
The participants receive counselling, help with managing their income, barista courses and roastery training, and they also learn how to deal with customers and colleagues and develop a work ethic. Heilige Boontjes trains them to work at the coffee bar – clearing tables, serving coffee, or ringing up orders. The skills they learn here will ultimately help them reintegrate into society and secure other employment, as long as they're willing to put in the work.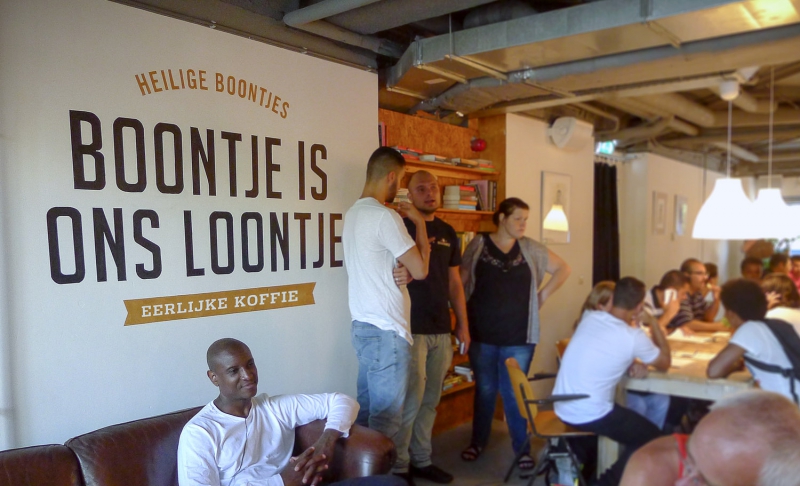 Holy Beans
Heilige Boontjes opened its flagship café in a former police station with the holding cells still intact, now used to store bags of green beans and tubs of fresh roasts. Huge portraits of Heilige Boontjes' staff (and former criminals) hang in the police cells above the store, along with a wall stating 'Boontje is ons loontje' – 'beans are our means'. The roastery uses a La Marzocco Linea Classic and two Mahlkönig K30 Vario grinders for the house Sumatra and the house Ethiopian-Brazilian blend. These coffees are sold by the bag, along with two single origins and a Brazilian-Colombian-Guatemalan blend called 010 (Rotterdam's area code).
Heilige Boontjes has received awards for their contribution to society in helping to prevent crime, and providing these youth with a steady job and proper income. The programme they've set up even helps the participants find a job after 'graduating' from the Heilige Boontjes training programme.
Heilige Boontjes can be found at eendrachtsplein 3 in Rotterdam, the Netherlands. You can learn more about the stories of the programme's participants on their website.