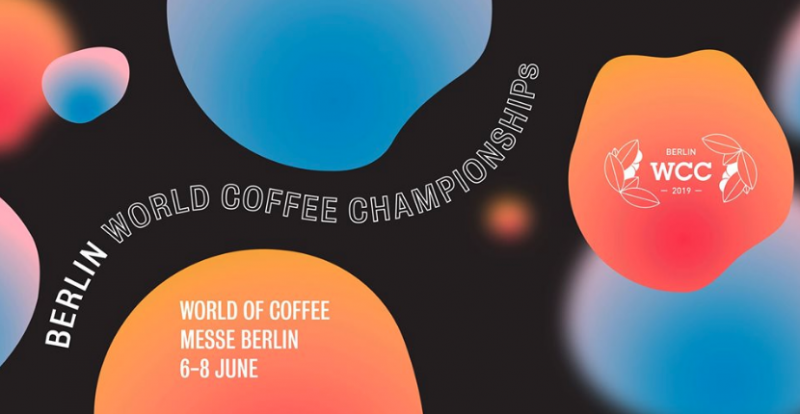 South Africans will be keeping a special eye on the coffee happenings in Berlin as our SA Cup Tasters and Latte Art Champions are set to compete on the World stage. The first Round is on June 6th.
Christopher Abrahams is on the Latte Art Bar at 1.17pm and on the Main Stage at 3.15pm
Thabang Maluleka is on the Cup Tasters Stage at 11.50am
You will be able to find the link to watch the events live when everything gets going here: https://www.worldcoffeeevents.org/berlin-2019-world-coffee-championships/
---
Every year in June, World of Coffee brings together the specialty coffee community in a different European city. After stops in Amsterdam, Dublin, Rimini and Maastricht, this year's event will be held in Berlin. World of Coffee brings together coffee roasters, baristas, producers, and other professionals from around the world along with the latest products and innovations.
Over 300 exhibitors will be taking part in World of Coffee 2019 – paired perfectly with an exciting line-up of talks, cuppings, interactive platforms such as the Design Lab, and the Best New Product Awards, all included in the price of admission.
Moreover, this year, World of Coffee will be hosting the renowned World Coffee Championships in the categories "World Latte Art, "World Coffee in Good Spirits", "World Cup Tasters" and "Cezve/Ibrik".
Organised by the Specialty Coffee Association (SCA), the umbrella organization for specialty coffee, World of Coffee serves as an open forum for an inclusive discussion with and within the specialty coffee community. The SCA's goal is to continually raise coffee standards worldwide, to promote specialty coffee, and to establish a fair, sustainable industry for everyone along the entire coffee supply chain.