A Shot in the Dark - 10 Days until Judgement Day. Who will be in the TOP 10?
Ok, so that headline was a bit dramatic, but we can't contain our excitement! And, of course A Shot in the Dark, presented by Genio, is a roasting competition where South Africa's best coffee roasters all roast the exact same, beautiful Tanzanian coffee for our judges, but where the emphasis is on learning, sharing and improving our roasting skills at a specialty level.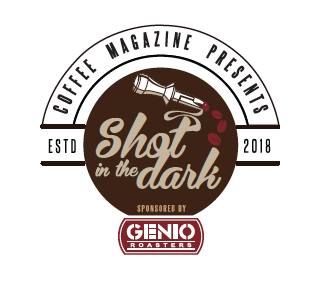 For the past few weeks, our 43 competitors have been sample roasting and experimenting with their Green Coffee allocations to try to get the best possible flavour profile from this very delicious coffee. We have been lucky enough to try some already - and it is incredible, but we are not the judges of a Short in the Dark, our 3 highly skilled Q-graders are…and we are keeping their identities a secret until the cupping date on 7th May!
Our competitors have until the 3rd of May to submit their coffee's, and all the coffee's will be judged on 7th May, according to the SCA cupping scoresheet, with Roasters Notes being taken into consideration. For example, if they say they aimed for specific flavour notes, or a certain level of sweetness, acidity or body and the judges pick those flavour notes and characteristics, they will score well.
Of the 43 Roasters that entered, the TOP 10 will qualify for the FINALS ROUND, where they will be given another set of roasting tasks to complete before Creative Coffee Week, in Durban 27-29 June where the Finals judging will take place with our International guests, Trish Rothgeb of Wrecking Ball Coffee ( USA) , Colin Harmon of 3FE (Ireland) and Emi Fukahori of Mame coffee (Switzerland). All 43 Roasters received a complimentary ticket to CCW 2019, and there is bound to be some very interesting discussion around the different approaches to roasting the First Rounds coffee and to the Finals roasting tasks. This is definitely a highlight of the CCW 2019 sessions.
There is a lot of excitement out there folks, and our Roasters are extremely competitive, so we can't wait to be in Johannesburg on 7th of May to document the First Round cupping of A Shot in the Dark and keep you all posted on the TOP 10!
Good luck to all competitors in your final preparations!