After returning from Europe, Thomas Jamneck really struggled to find a good cup of coffee in South Africa. The search began, and while there were a few options to choose from, he realised that the answer he was looking for would be to start roasting his own coffee beans. Thomas and his wife, Yvette, opened their first Beans about Coffee store in Dullstroom in 2009, and started roasting beans and doing tastings. The business went from strength to strength, and today, you can find Beans about Coffee shops in Mpumalanga, Klein Karoo, and the Western Cape.
---
Interview with Thomas Jamneck.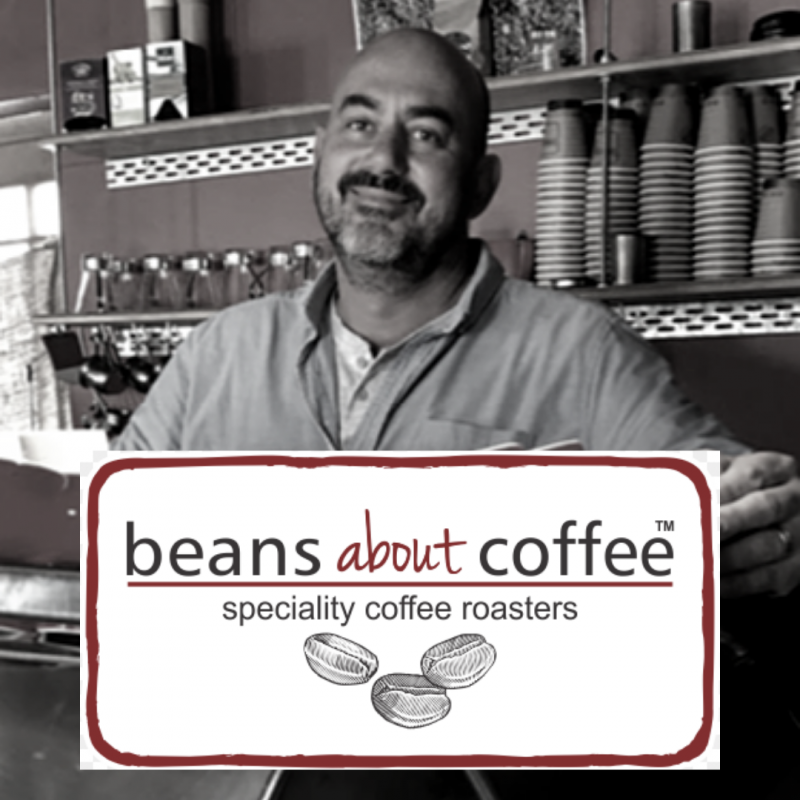 Why Beans about Coffee? How did you come up with the name?
"My wife, Yvette, came up with the name – it's a tongue-in-cheek expression of how crazy we are about coffee!"
As a business, what's important to you?
"It's important for us to focus on the quality of our product. And I believe great coffee should be freshly roasted, perfectly brewed, and served with a smile. Coffee is not just a treat, it should be a part of our daily lives."
What is your vision for Beans about Coffee?
"Our vision is to promote an independent coffee culture where locally roasted coffee is favoured and readily available. Each town in South Africa should have a local coffee shop that roasts and serves the freshest coffee."
What sets you apart from other coffee shops and cafés?
"All the Beans about Coffee shops are owner-operated by people who are passionate about coffee. We roast our coffee in some of our cafés so the customers get to smell, see, and taste the product. They can also purchase a variety of beans to enjoy at home."
What has been the highlight of your business journey?
"The highlight for me is the success of each of our shop owners who work hard to build the brand. All our shop owners are expanding and opening more outlets in their surrounding areas."
What's the most exciting part of the job?
"The most exciting part of my job is that I am privileged to do what I love."
There are always growing pains for an entrepreneur starting up a new business – what have your experiences been?
"For me, the challenge is always finding the right people to work with. We open shops with people who we can trust and would like to build a future with. When you have accomplished that, everything else just falls in place. Every café is a team, and the team needs to work together – from owners, to baristas, managers, waiters, and kitchen staff – we are all working for the same goal: great coffee and great success."
Give us the lowdown on your coffee and menu?
"Our menus are the same at all of our cafés; we make anything and everything that you need on the coffee side. Our 'Sidewalk Blend' is our secret to success – everyone keeps coming back for it. Our food offerings are different in most shops because we design and create each one to suit the specific area and customer needs. We believe in fresh products and only use high quality ingredients."
Any final thoughts?
"We are proud to be a part of the local South African coffee culture!"